Alibi THC-O Tincture Oil - 1500MG
Product Info
If you're still using those weak cannabinoids and avoiding THC-O, then what's your Alibi? With Alibi THC-O Tincture Oil, you get the world's most potent, most powerful hemp-derived cannabinoid in a tincture oil that goes with anything. It's 1500mg of pure buzz put into a few drops of oil that will change your life. Forget about those other cannabinoids — it's time to get your story straight and start using the one hemp-derived compound that's going places. Alibi THC-O Tincture Oil in 1500mg is the best buzz of them all.
What is THCO? THC stands for tetrahydrocannabinol acetate, an analog of THC — in this case, Delta-8 THC. While THCO is made through a specialized process, this hot new compound also uses an all-natural process to ensure a clean, smooth buzz. In fact, THCO has been around for decades, helping people reach new heights and float above the clouds. So if you're looking to take your buzz to all-new worlds, well then, you need an Alibi.
Alibi THC-O Tincture Oil is 1500mg of pure euphoric delight. Each drop is roughly 2.5mg of buzz power — but be sure to dose carefully. This isn't your typical cannabinoid. We recommend placing two drops in your favorite food or beverage or, if you're courageous, under your tongue. Just make sure you have your story together at the end of the night. When they come looking for you, you're going to need an Alibi.
It's time to start enjoying your buzz. There's no need to hide anymore when you have an Alibi. Alibi THC-O Tincture Oil in 1500mg is pure, unadulterated THCO, made fresh with no carcinogens and non-Vitamin E Acetate whatsoever. It's a smooth experience that takes your buzz to the next level. So when they ask you where you were last night with your buzz, tell them you have an Alibi.
Strength Per drop
2.50mg/drop
THCO Per drop
2.50mg/drop
Active Ingredients
THCO Products are pure, all-natural, hemp-infused cannabinoids known especially for their extremely strong high. Users enjoy these products in myriad forms, including gummies and vapes. Besides their potent buzz, users enjoy THCO Products for their many other benefits too.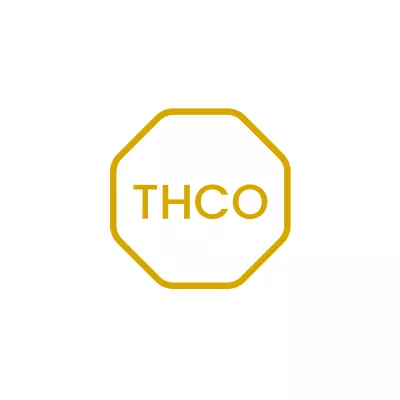 Customers Reviews
Reviews
(1)
Makes me feel like I have more than one brain
Frequently Asked Questions
THCO: What is it?
Three times stronger than anything else you've tried, THC-O is an all-natural, hemp-derived cannabinoid. As a way to create something more powerful than naturally occurring THC, THC-O uses a base of CBD. It is a compound stringer than delta 9 and delta 8.
Does THCO pose any dangers?
THC-O has never been reported to cause an issue, like all cannabinoids. It is completely safe. Nevertheless, keep a close eye on it. Know your limits and take it in moderation.
What is THCO's legal status?
As of now, THC-O is legal under the 2018 Farm Bill. There is, however, a push for a change from some politicians.
Does THCO get you high?
Yes it does. The buzz from THCO is very powerful.
Where does THC-O come from?
THC-O is a chemical twin of THC. Because it is not a naturally occurring compound, THC-O is synthesized from hemp using acetic anhydride.