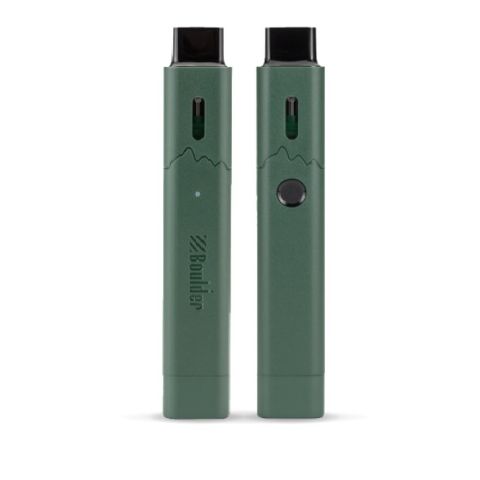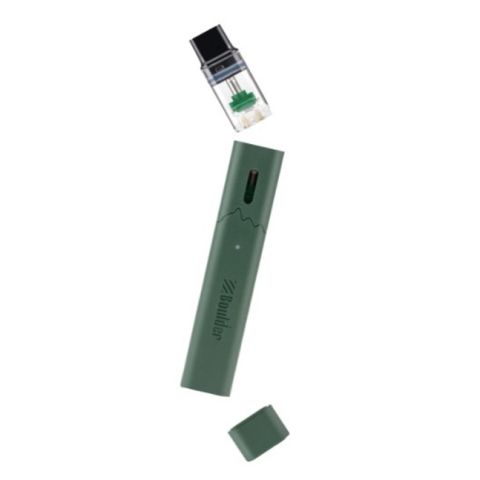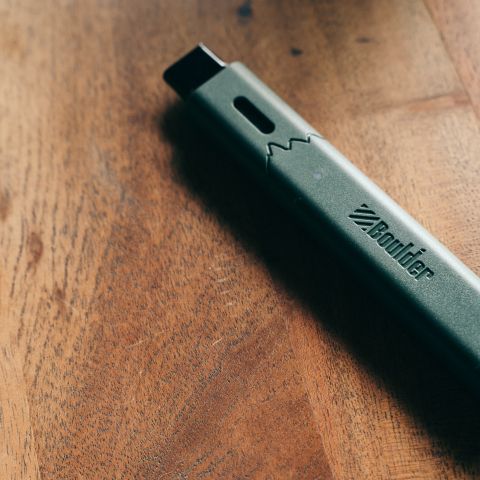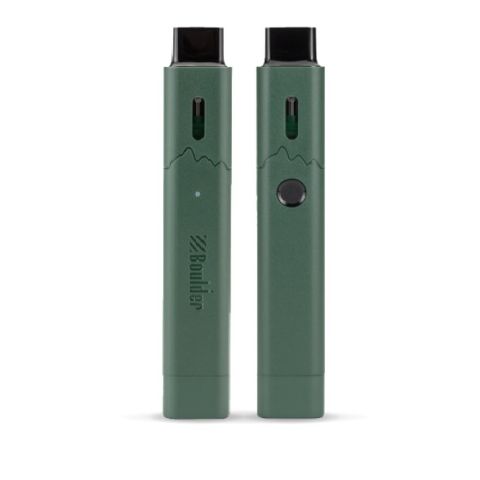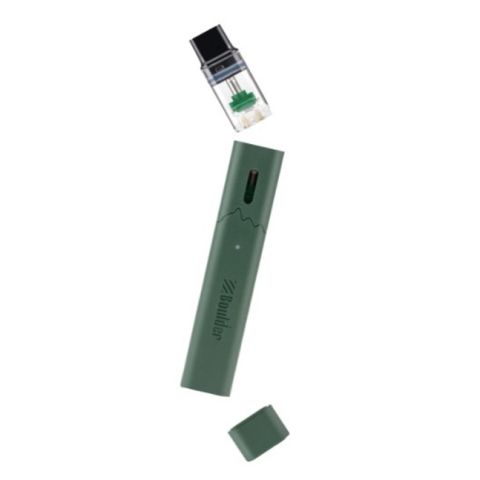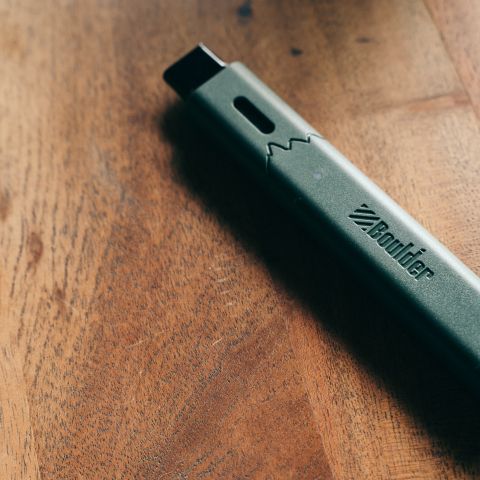 Product Info
Convenient, reliable concentrate vaping, discretely
sized and shaped to fit in your hand or pocket.
Using the incomparable form factor of our iconic Boulder Rock as a starting point, we've engineered a new version designed expressly for concentrates. Meet the Boulder Viridian, which creates a new benchmark for discreet ease and satisfaction in concentrate vaping.
To drive the Viridian's smooth, consistent draw, our team created an all-new vapor module thermally optimized for plant-based concentrates. Incredibly efficient, both in vapor output and battery management, the module is powered by a specially tuned chipset that provides ideal, real-time power allocation. You get both satisfying vapor and long battery life.
All this in a size and shape that fits perfectly in your hand or pocket, and charges in any USB port without a cable. A new benchmark in concentrate vaping, the Viridian is sure to become another classic by Boulder.
PACKAGE INCLUDES:
(1) Boulder Viridian
(1) Vapor Module
Great Feel, Perfect Size
The Boulder Viridian's clever design features a premium custom textured finish for an enhanced grip. A three-push safety button keeps things confident when the device is stored in your pocket or bag. Sleek, powerful and long-lasting, the compact Viridian is perfectly sized for stealth vaping and looks great when you don't need to be stealthy.
Easy Refilling
The Boulder Viridian's newly-engineered tank system has been designed from the ground up for plant-based concentrates. To refill the device, simply insert the bottle nozzle into the refillable 1.5 mL cartridge and gently squeeze until full.
Technical Specifications
Color: Green
Charge time: 45 minutes, built-in USB charger
Battery capacity: 360 mAh
Materials: High quality, food grade 304 Steel
Dimensions: 4.88" x 0.43"x 0.79" (124mm x 11mm x 20mm)
Recently Viewed