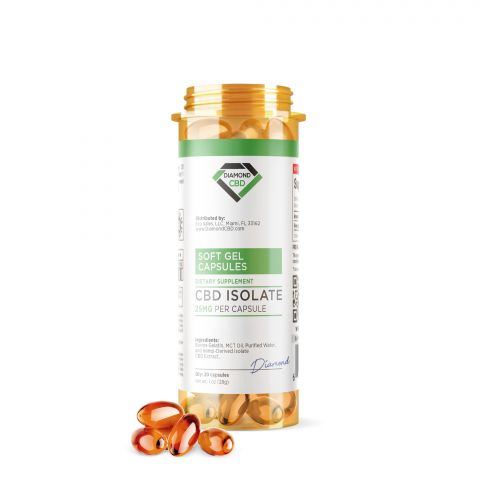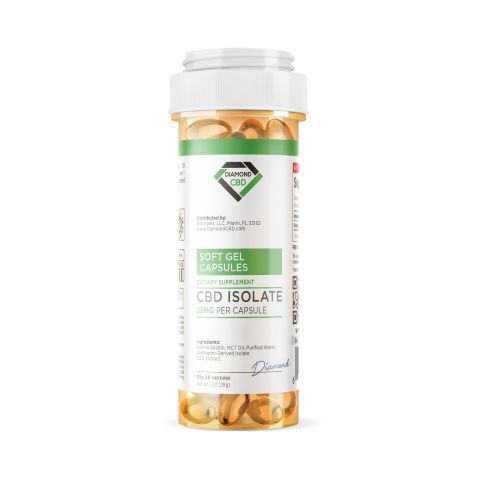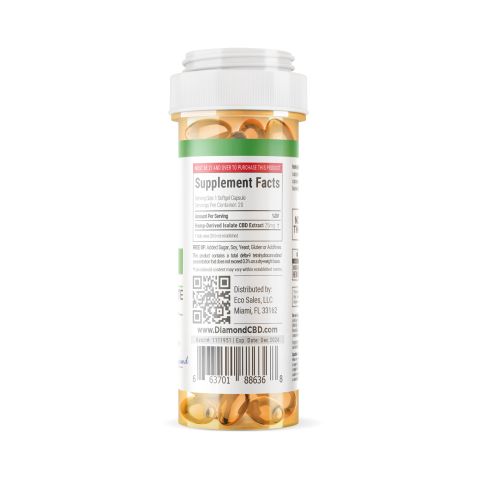 On sale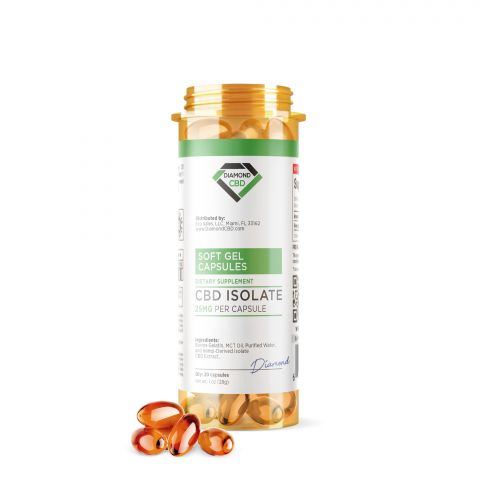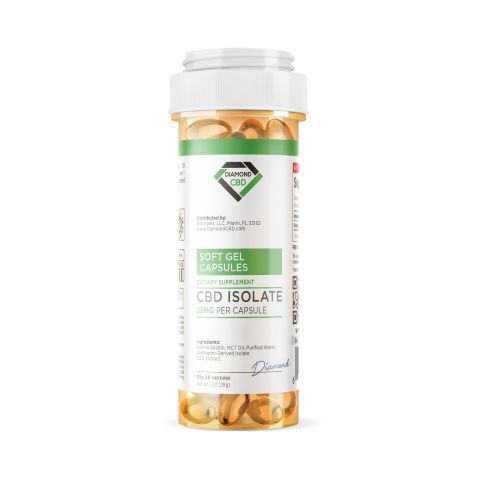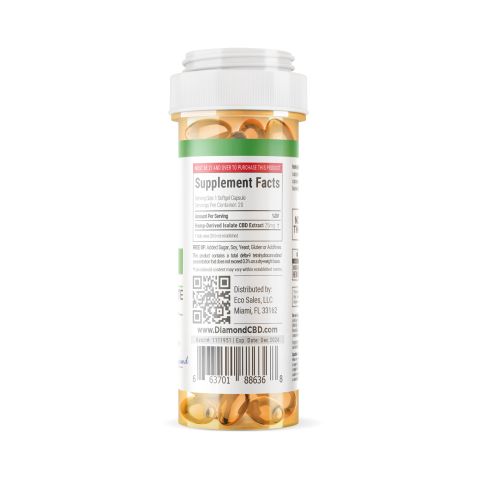 CBD Isolate Capsules - 500mg - Diamond CBD
Product Info
Diamond CBD Soft Gel Capsules provide 500mg of CBD Isolate to relax and revitalize you while also helping enhance your wellness routine. Taking two gel caps will help you boost your daily performance as well -- pop them into your mouth and get started!
Look at our hemp-derived soft gel caps and find out what they can do for you. These all-natural, Farm-Bill-compliant capsules are filled with some of the best hemp-based cannabinoids we offer. From the moment you pop them, you'll be blown away.
Your body feels fresh in a whole new way after taking Diamond CBD Soft Gel Capsules. With our soft gel caps, you'll kick your endocannabinoid system into high gear, get yourself off the couch, and start living again. We add a dash of vitality and vigor to your lifestyle, get you off the couch, and start living again in no time.
Taking two soft gel capsules before breakfast will help you immediately move (and groove). Our supplements are third-party tested for safety and efficacy and contain no fillers or contaminants — just pure goodness. So look at them today and see what they can do for you!
Our CBD Isolate Soft Gel Capsules will help you add vim and vigor to your wellness routine! Try some today!
Strength Per capsule
25mg/capsule
Total CBD Isolate
500.00mg
CBD Isolate Per capsule
25mg/capsule
Bovine Gelatin, MCT Oil, Purified Water, and Hemp-Derived Isolate CBD Extract
Active Ingredients
CBD Isolate Products are pure, all-natural, hemp-infused cannabinoids known especially for their wellness effects. Users enjoy these products in myriad forms, including gummies and oils. Besides the wellness properties, users enjoy CBD Isolate Products for their many other benefits too.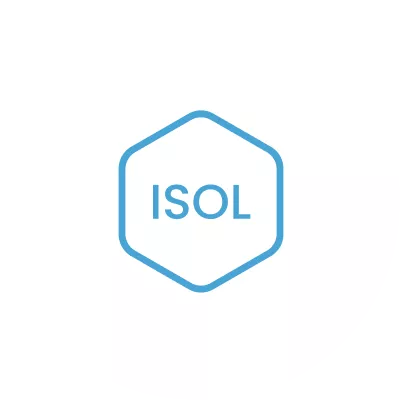 Customers Reviews
There are no reviews yet. Be the first to write a review!
Frequently Asked Questions
Do capsules cause a psychoactive high?
It depends on the type of cannabinoid contained within. Delta 8 capsules will get you buzzed while CBD capsules will not.
What type of capsules do you sell?
We have all kinds of capsules, including CBD capsules, delta 8 capsules, and active CBD capsules.
What are the benefits of capsules?
Capsules are a quick, easy, and convenient way to take your favorite cannabinoid, Just pop a couple of capsules and your done. There's no messing with oils and no big plumes of vapor.
Raw CBD Isolate Powder: What is it?
You won't find any other cannabinoids, terpenes, or anything else in DuraCanna's pure, raw CBD isolate powder - there is no THC here, only pure CBD isolate isolate.
Is Raw CBD suitable for cooking?
In fact, raw CBD isolate makes a perfect cooking ingredient. Add it to your favorite recipes to make them more health-conscious.
Recently Viewed