Chill Plus Delta-8 THC Supreme Gummies - Fruity Mix - 2500MG
Product Info
Some people go to extremes, but with Chill Plus Delta-8 THC Cube Gummies, it's time to meet the Supreme. We've cooked up the ultimate all-natural, hemp-derived goodness, built on a foundation of CBD. Chill Plus Delta-8 THC Supreme Gummies, now in our Fruity Mix, is the one Delta-8 THC edible to rule over them all. The Supreme gummy that puts all other Delta-8 THC gummies to shame, Chill Plus Delta-8 THC Supreme Gummies, will buzz higher, taste better, and last longer.
What's our secret? With Chill Plus Delta-8 THC Supreme Gummies, you get 2500mg of our purest Delta-8 THC in every jar. That's 50 gummies per jar and 50mg of the sweetest, fruitiest Delta-8 THC gummies per bite. Imagine the other guy, right now, thinking he's extreme, but really, he's got nothing on you. That's because you've gone to the next level. Chill Plus Delta-8 THC Cube Gummies are something more — they're Supreme.
There's a reason why Delta-8 THC remains the most popular hemp-derived cannabinoid in the world today. We take all-natural hemp CBD, kick things up a notch, and give you a legal buzz that, in the past, you could only dream of. And now, we've gone a step further. Forget strong, forget powerful, and even forget potent. Leave all of that behind you because you're a Supreme leader now. Chill Plus Delta-8 THC Supreme Cube Gummies now in our delicious Fruity Mix will put you ahead of the pack.
And when you take things to the Supreme level, you need the safety profile to match. With Chill Plus Delta-8 THC Supreme Gummies Fruity Mix, you're guaranteed a Delta-8 THC gummy that's safe without any carcinogens or synthetics. That's because we send every batch to a third-party laboratory to ensure you're buying only the best. So when you want something more out of your buzz, don't settle for extreme. Try Chill Plus Delta-8 THC Supreme Gummies and see what life is like for those who buzz on the Supreme side of things.
Strength Per gummy
50mg/gummy
Delta 8 Per gummy
50mg/gummy
Light Corn Syrup (Corn Syrup, Salt, Vanilla), Cane Sugar, Water, Gelatin, Citric Acid - ADM, Sorbitol Powder, one or more of the following U.S. Certified Colors: Red #40, #3, Yellow #5, Blue #1, #6, and #2, and/or Titanium Dioxide, Modified Starch, Vegetable Gum, Acid, Less 1/10 Percent Sodium Benzoate Potassium Sorbate (As Preservatives), Natural & Artificial Flavors, Sweetener (Maltodextrin, Sucralose), Organic Hemp Oil, 100% Coconut MCT Oil, Propylene Glycol, Propylparaben (Preservative),  and Hemp Extract.
Active Ingredients
Delta 8 Products are pure, all-natural, hemp-infused cannabinoids known especially for their  buzs. Users enjoy these products in myriad forms, including gummies, vapes, and oils. Besides the buzz, users enjoy Delta 8 Products for their many benefits too.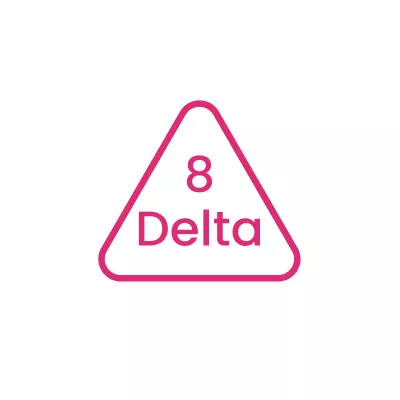 Frequently Asked Questions
For how long do delta 8 gummies last?
Compared to the Delta 8 vape oil or the other delta 8 products, the Delta 8 Gummies last a long time. While they are slowly absorbed, they may last for 8 hours or more due to the metabolization process. Therefore, it is recommended that you take the delta 8 gummies at a gradual pace. The results that you will achieve depend on how you use the delta 8 gummies. There will be a difference between what you get from eating gummies as opposed to taking oil or capsules. The fact is that some of you are looking for specific help when it comes to gummies, while others prefer the laid-back feeling that comes from delta 8 THC. It can be a good idea to set expectations early on.
Are delta 8 gummies safe to fly with?
Almost all states allow flights to use Delta-8. Even so, you should be cautious when bringing your favorite CBD Mall product. Delta-8 won't be actively searched for and confiscated. It is illegal to possess Delta 8 THC in 13 states: Alaska, Colorado, Delaware, Idaho, Iowa, Montana, New York, Nevada, North Dakota, Rhode Island, Vermont, Utah, and Washington.
What is the duration of a delta 8 edible?
The effects of delta-8 THC on your body last for up to five hours, but metabolites persist for up to 90 days. Most tests do not detect metabolites for more than a few days. Chronic users may still test positive after 30 days.
For how long do delta 8 gummies remain in your system?
The effects of delta-8 THC last up to 5 hours in your body, but metabolites persist for up to 90 days. Common tests can only detect metabolites after a few days. A chronic user may still test positive after 30 days.
How safe are delta 8 gummies?
Indeed! CBD Mall products are tested rigorously by third parties and made from hemp-derived cannabinoids, making them one of the safest compounds on the planet. You can be sure that there are only the best disposables in our store. This hemp cannabinoid is loved by everyone, and a disposable vape is the best way to consume it. This buzzy cannabinoid offers an immediate feeling of excitement and euphoria, so Delta 8 disposables are a popular way to consume it.