Flawless THC-O Gummies - Remix - 1250MG
Product Info
You don't need a THC-O edible that's made to perfection; you need a hemp-derived cannabinoid that's flawless. With Flawless THC-O Cubes Gummies, now in our potent Remix combo, you get the world's most powerful hemp-based cannabinoid built on a foundation of CBD in three mouthwatering flavors — mango, fruit punch, and blue raspberry. Each jar has approximately 1250mg of THC-O — that's about 25mg per gummy to give you a burst of buzzworthy THC-O in every bite.
So what is THC-O? It's the latest (and greatest) hemp-derived cannabinoid cooked up from CBD that's taking the country by storm. Two parts Delta-8 and three parts Delta-9, THC-O is pure, unadulterated hemp that offers one of the most potent and powerful psychotropic highs on the legal market today. Whether you're a hemp veteran or novice, you'll be absolutely amazed at the power of THC-O. In fact, you'll say it's flawless.
And with Flawless THC-O Cubes Gummies in our Remix combo, you'll experience first-hand a cannabinoid that takes you to another plane of existence. The three flavor mix of mango, fruit punch, and blue raspberry will rock your taste buds. At the same time, the extra-strength cannabinoid will kick your systems into high gear, leaving you refreshed, reinvigorated, and ready to ride the rainbow into the stratosphere.
Try Flawless THC-O Cubes Gummies in our Remix combination today, but be prepared; these aren't your grandparent's edibles. THC-O is a powerful hemp-derived cannabinoid that requires you to be prepared and demands your respect. These gummies are best enjoyed with friends who can help keep the atmosphere chill. And don't worry, like all of our products, Flawless THC-O Cubes Gummies are third-party tested to ensure there are no synthetics or impurities in every batch.
Strength Per gummy
25mg/gummy
THCO Per gummy
25mg/gummy
Clear Corn Syrup (42 De), Danisco Pectin Cf 130 B S1 (Standardized), Citric Acid, Mct Oil, Sugar, Flavor, Color, Lecithin, Purified Water, Hemp Extract, Cannabidiol Proprietary Blend.
Active Ingredients
THCO Products are pure, all-natural, hemp-infused cannabinoids known especially for their extremely strong high. Users enjoy these products in myriad forms, including gummies and vapes. Besides their potent buzz, users enjoy THCO Products for their many other benefits too.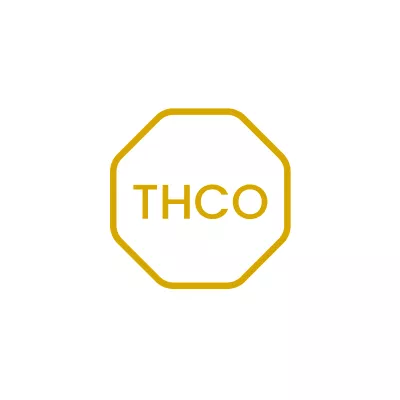 Frequently Asked Questions
How safe are THCO gummies?
As a non-classical cannabinoid, THC-O is less dangerous than other synthetic cannabinoids such as Spice.
Are THCO gummies addictive?
As with delta-9, THC-O has hallucinogenic effects. Hallucinogenic effects include visual distortions, auditory illusions, and enhanced emotional experiences. However, THC-O's effects depend on the dose just as they are with any other euphoric drug.
Why choose THCO edibles?
They have a potent buzz that helps you relax like no other hemp product on the market today. THCO edibles really have a kick that you will enjoy!
What is the shelf life of THCO gummies?
As THCO Gummies' metabolism is slow, they last longer than other methods of consumption and can last up to eight hours. THCO products will stay fresh for up to a year in a cool, dry room.
How long do THCO gummies take to kick in?
It can take up to four hours for cannabinoids-based edibles to begin making a noticeable difference. In most cases, you will feel the effects within 30 minutes.