Flawless THC-O Tincture Oil - 1500MG
Product Info
With a psychotropic buzz this good, THC-O will have you feeling Flawless. Flawless THC-O Tincture Oil 1500mg is the strongest buzz available to consumers — more powerful than Delta-9, more potent than Delta-8, and more buzzworthy than just about any other cannabinoid on the market today. It's 1500mg of pure euphoria. In fact, with THC-O this good, some might say the buzz is… Flawless.
If you haven't tried THC-O yet, you're in for a treat. For you veteran cannabinoid lovers, you're about to discover one of the most powerful hemp-derived compounds available for mass consumption. And for you novices out there — well, just make sure you have a friend close by because THC-O will float you above the clouds and into outer space. But don't worry because this completely legal cannabinoid will keep your feet planted safely on the ground when it's all done.
Flawless THC-O Tincture Oil 1500mg is one 30ml stuffed with 1500mg of the strongest cannabinoid on record. You get 30 servings of Flawless perfection — 2.5mg per drop. Place it in your food or drink or pop it under your tongue for a genuine buzz that can't be beaten. Whatever you do, make sure you show THC-O a little respect. Always take in moderation and never go above dosing recommendations. Many people have dared THC-O and lost.
With THC-O, you get a cannabinoid that's better than just good — you get one that's flawless. Flawless THC-O Tincture Oil 1500mg offers you some of the purest THC-O on the planet. All tinctures are third-party tested for purity, safety, and security, so you know you're not only buying the best product around, but you're also buying something flawless. All products are made with natural, industrial hemp and contain no Vitamin E Acetate.
"
Strength Per drop
2.50mg/drop
THCO Per drop
2.50mg/drop
Active Ingredients
THCO Products are pure, all-natural, hemp-infused cannabinoids known especially for their extremely strong high. Users enjoy these products in myriad forms, including gummies and vapes. Besides their potent buzz, users enjoy THCO Products for their many other benefits too.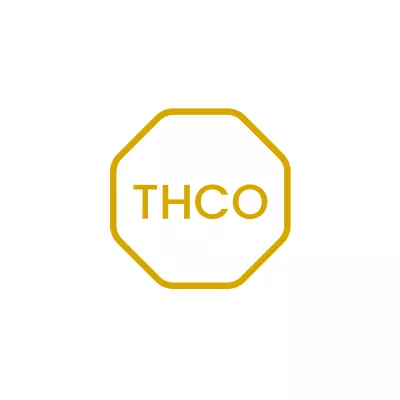 Customers Reviews
Reviews
(1)
THCO changed my life. Before, every other formulation was too harsh. Besides a neat lift off THCO is a smooth as silk.
Frequently Asked Questions
THCO: What is it?
Three times stronger than anything else you've tried, THC-O is an all-natural, hemp-derived cannabinoid. As a way to create something more powerful than naturally occurring THC, THC-O uses a base of CBD. It is a compound stringer than delta 9 and delta 8.
Does THCO pose any dangers?
THC-O has never been reported to cause an issue, like all cannabinoids. It is completely safe. Nevertheless, keep a close eye on it. Know your limits and take it in moderation.
What is THCO's legal status?
As of now, THC-O is legal under the 2018 Farm Bill. There is, however, a push for a change from some politicians.
Does THCO get you high?
Yes it does. The buzz from THCO is very powerful.
Where does THC-O come from?
THC-O is a chemical twin of THC. Because it is not a naturally occurring compound, THC-O is synthesized from hemp using acetic anhydride.