Sour Diesel Cartridge - Delta 8 - 900mg - Buzz
Product Info
Sour Diesel Disposable Vaping Carts with 900mg of Delta 8 take you to the next level. Are you unsatisfied with your buzz? Are you stuck on Earth and looking to reach for the stars? Take your buzz higher with Buzz vape carts, the only vape carts worth buzzin' about! Anyone looking for a real buzz is already using Buzz Vaping Carts.
Now available in Sour Diesel, the new Buzz Delta 8 Vaping Carts offer 900mg of pure Delta 8. It's a buzz-worthy vaping experience that will blow your mind, one that's both smooth and flavorful. Just a couple of puffs will have you feeling on top of the world. It's the best buzz you could experience.
Buzz Delta 8 Disposable Vaping Carts are sent out to third-party labs for testing, giving to the reassurance you need that you are buying the best. Plus, we use only all-natural, hemp-derived cannabinoids grown on non-GMO farms. It's a pure hemp experience that you can't find anywhere else. Our products contain absolutely no synthetics and no Vitamin E Acetate. Looking for a buzz that really lasts? You want one of these!
Strength Per puff
3.75mg/puff
Delta 8 Per puff
3.75mg/puff
Hemp Extract and Natural Terpenes.
Active Ingredients
Delta 8 Products are pure, all-natural, hemp-infused cannabinoids known especially for their  buzs. Users enjoy these products in myriad forms, including gummies, vapes, and oils. Besides the buzz, users enjoy Delta 8 Products for their many benefits too.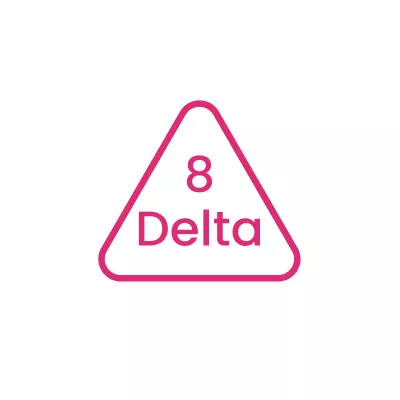 Frequently Asked Questions
Are delta 8 carts allowed on planes?
Many states allow the use of Delta-8 while in flight. Nevertheless, if you are planning to bring your favorite CBD Mall product, then you still need to be cautious. According to the TSA, Delta-8 will not be actively searched for confiscation. There are 13 states in which the possession of Delta 8 THC is illegal: Alaska, Colorado, Delaware, Idaho, Iowa, Montana, New York, Nevada, North Dakota, Rhode Island, Vermont, Utah, and Washington.
How safe are delta 8 carts?
With a disposable cartridge, you can enjoy delta 8 as an all-natural hemp cannabinoid. You get an instant feeling of excitement and euphoria when you consume Delta 8 carts. Do they work? Absolutely! The compound delta 8 is derived from hemp, making it one of the safest compounds on the planet. Here at CBD Mall, all of our products are rigorously tested by third parties. You can count on us to only carry the best delta 8 carts.
Can delta 8 carts be smelled by drug dogs?
Certain terpenes are detected by drug dogs. In the case of terpene-containing products, they may be alerted. Dan Hayter, the founder of K9 Global Training Academy and lead dog trainer for the military's drug teams, said carts could be traced.
What is the best way to hit a delta 8 cart?
After taking two to three puffs for the first time, inhale gently and exhale gently after each puff. After taking the first puff, you will notice that the effects begin to take effect within 90 seconds. In the event that you do not feel any relief within 30 minutes, you can take another two to three puffs.
Do delta 8 carts contain THC?
Our cartridges vary in size and contain varying amounts of THC. CBD Mall's cartridges range in THC content from 500mg to 1200mg. In addition to being natural, cruelty-free, and free of harmful artificial additives, we don't use MCT, PG, VG, or PEG oil.