Super Sour Diesel - Flawless THC-O Vape Cartridge - 900MG
Product Info
With THC-O, you get the strongest buzz allowed in the legal cannabinoid market, a buzz so powerful that it's Flawless. And with Flawless THC-O Vape Carts in Super Sour Diesel, you get 900mg of a sativa with intense relaxation that leaves you feeling at peace with yourself. It's an all-natural, hemp-derived buzz so smooth and so perfect that we dare you to find anything wrong with it. If you're looking for the next level of cannabinoids, then try Flawless THC-O Vape Carts in Super Sour Diesel and see what a Flawless buzz can do for you.
THC-O is a modern-day hemp miracle — a potent compound built on a foundation of CBD. For you veteran cannabinoid lovers, you're about to discover one of the most powerful hemp-derived cannabinoids available for mass consumption. And for you novices out there — well, just make sure you have a friend close by because THC-O will float you above the clouds and into outer space. But don't worry because this completely legal cannabinoid will keep your feet planted safely on the ground when it's all done.
And our Flawless THC-O Vape Carts are available for all in Super Sour Diesel, 900mg of some of the most potent THC-O around. With Super Sour Diesel, you get a next-level sativa that crosses Super Silver Haze with Sour Diesel for a super awesome buzz. You'll feel energized, euphoric, creative, and ready to talk and socialize with everyone around you.
With THC-O, you get a cannabinoid that's better than just good — you get one that's Flawless. Flawless THC-O Vape Carts in Super Sour Diesel offer you the strongest possible buzz allowed in the legal hemp market today. All pens are third-party tested for purity, safety, and security, so you know you're not only buying the best product around, but you're also buying something flawless. All products are made with natural, industrial hemp and contain no Vitamin E Acetate.
Strength Per puff
3.75mg/puff
THCO Per puff
3.75mg/puff
Proprietary hemp extract blend and Natural Terpenes.
Active Ingredients
THCO Products are pure, all-natural, hemp-infused cannabinoids known especially for their extremely strong high. Users enjoy these products in myriad forms, including gummies and vapes. Besides their potent buzz, users enjoy THCO Products for their many other benefits too.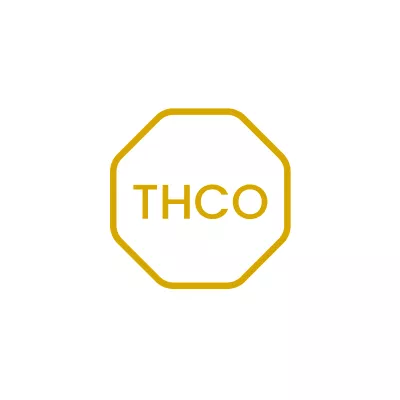 Frequently Asked Questions
What are the effects of THCO carts?
Additionally to THCO's strong psychotropic buzz, similar to delta 9, there are some hallucinogenic effects associated with THC-O.
THCO delta carts are legal, right?
While Delta 9-THC is illegal in most states, THC-O is federally legal and legal in 38 states. Both have medical and recreational benefits.
THCO carts versus Delta 8 carts - what's the difference?
It is generally considered that delta-8 has more sedative effects, while delta-10 produces more active, sativa-like effects. Delta-8, -10, and regular THC are weaker than THC-O. Consumers have reported experiencing a spiritual high bordering on hallucinogenic experiences.
Why doesn't my THCO cart hit?
If your battery is not functioning properly, you won't be able to hit your cartridge because the distillate thickens as it cools down. You should contact our customer support team to arrange a return if your cart doesn't hit and the battery is fine. This means that it is not sufficiently heated to liquefy or vaporize.
Why do my vape cartridges clog?
Clogged vape cartridges result from excess vapor condensing along the walls of the inner cartridge and solidifying into oil, thus blocking the airways.This can be prevented by continually pulling cool air through the cartridge with every puff. The extra amount of air will keep the cartridge clean and clear, preventing blockages in the future. It is the best way to care for your vape products.It can also cause blockage if you pull your vape too hard. Try pulling a bit softer to prevent flooding and blockage.