Watermelon THC Vape - THC O - Disposable - Alibi - 1600mg
Product Info
Don't answer any questions about your buzz; just give them your Alibi. Do you want to say you were vaping with a pretender or that you were vaping with the best? With Alibi THCO Disposable Vape Pens in Watermelon, you get 1600mg of pure THCO, the most powerful and potent cannabinoid available. This hemp-derived compound will make your buzz reach all-new levels. When the heat is coming down on you, there's no time for excuses. You need an Alibi, and Alibi THCO Disposable Vape Pens in Watermelon are the only way to confirm you know what you're vaping.
What is THCO? THC stands for tetrahydrocannabinol acetate, an analog of THC — in this case, Delta-8 THC. While THCO is made through a specialized process, this hot new compound also uses an all-natural process to ensure a clean, smooth buzz. In fact, THCO has been around for decades, helping people reach new heights and float above the clouds. So if you're looking to take your buzz to all-new worlds, well then, you need an Alibi.
And with Alibi THCO Disposable Vape Pens, you can account for your whereabouts in Watermelon, or "Watermelon Kush." You get an indica-dominant strain that helps you feel chill and relaxed. It's the ideal strain for anyone looking to get going after a good rest. But you'll want to hurry because, with THC-O, you never know how long the feds will let the buzz last. So grab some while you still can.
So stop running and start enjoying your buzz. There's no need to hide anymore when you have an Alibi. Alibi THCO Disposable Vape Pens in Watermelon are 1600mg of pure, unadulterated THCO, made fresh with no carcinogens and non-Vitamin E Acetate whatsoever. It's a smooth vape experience that takes your buzz to the next level. So when they ask you where you were last night with your buzz, tell them you have an Alibi.
Strength Per puff
3.33mg/puff
THCO Per puff
3.33mg/puff
Proprietary hemp extract blend and natural terpenes.
Active Ingredients
THCO Products are pure, all-natural, hemp-infused cannabinoids known especially for their extremely strong high. Users enjoy these products in myriad forms, including gummies and vapes. Besides their potent buzz, users enjoy THCO Products for their many other benefits too.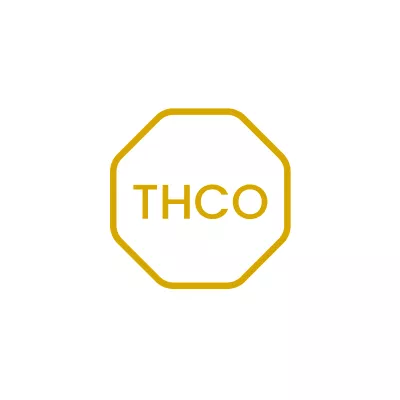 Frequently Asked Questions
THCO vapes versus Delta 8 vapes - what's the difference?
In comparison to regular THC, THC-O is significantly stronger than delta-8 and -10. Delta-8 is known for its sedative effects, while delta-10 has an active, sativa-like high. According to some consumer reports, THC-O produces spiritual highs bordering on hallucinogenic effects.
What is the best way to change the temperature on my vape pen?
Three presses of the button will change the temperature. Keep doing this until you reach the temperature you desire.
How does a THC-O vape pen feel? What does THCO feel like when smoked or vaporized?
You can feel the effects of THC-O instantly by smoking or vaping it. Unlike edibles, which must be metabolized by your liver, vaping goes directly to your bloodstream, causing you to become high almost immediately. Despite not being "better" than edibles, smoking or vaping (which are not the same thing) are different. It depends on several factors which you prefer.
How does a THCO vape pen work?
The THC-O vape oil is derived from cannabis and does not naturally contain any cannabinoids like CBD, CBG, or CBC.
Do THCO vape pens come in different strains?
Yes, like our other cannabinoids, THCO vape pens are available in all your favorite strains. We even have some exclusive strains like Frutti Pebbles, Strawnana, and more!