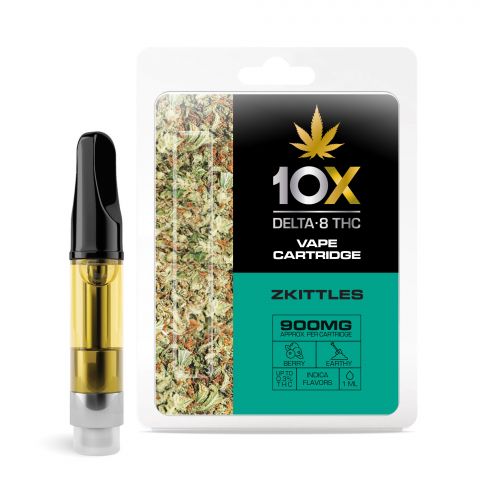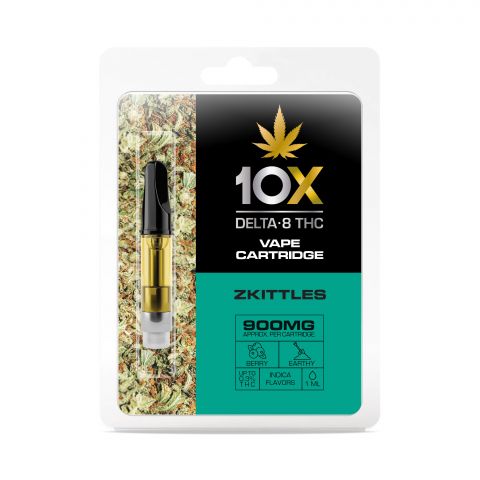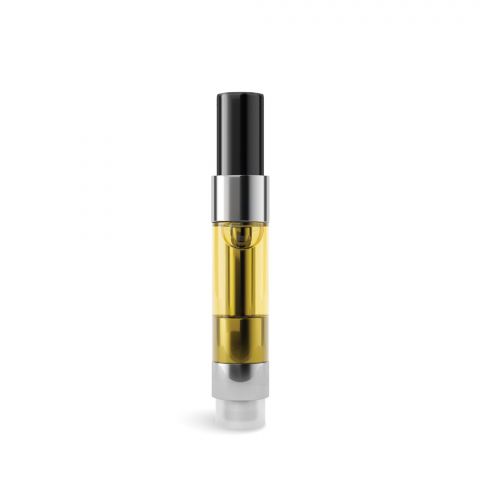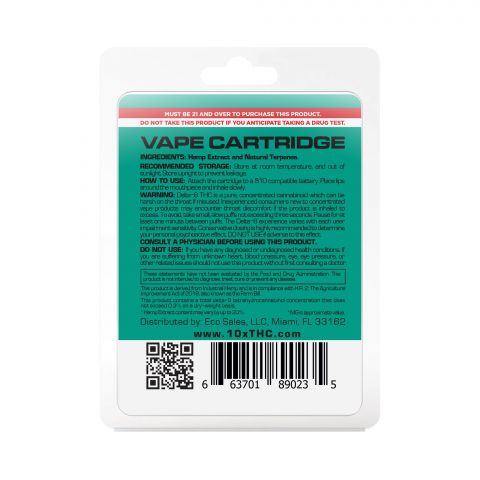 On sale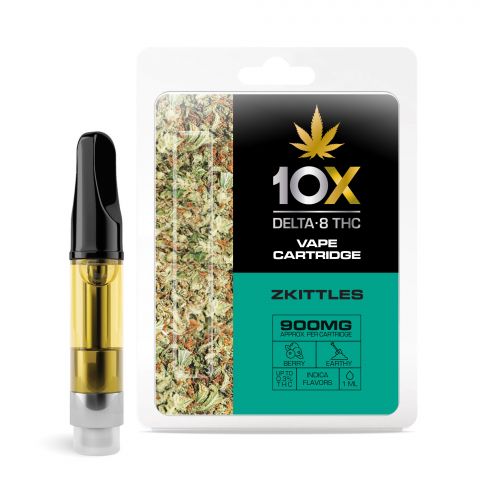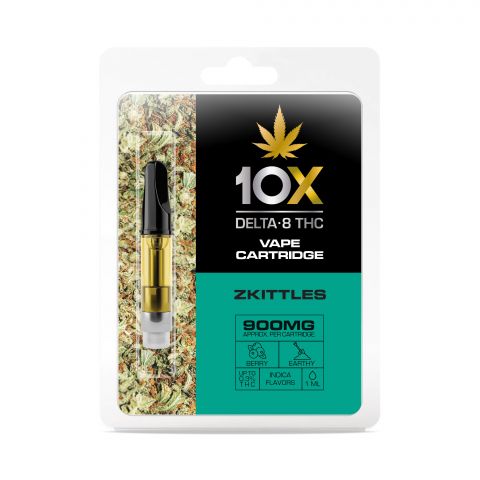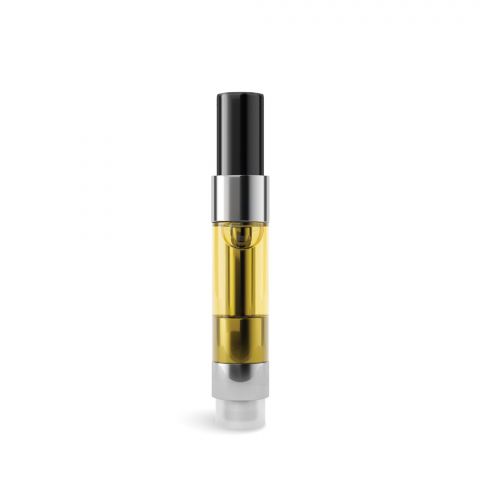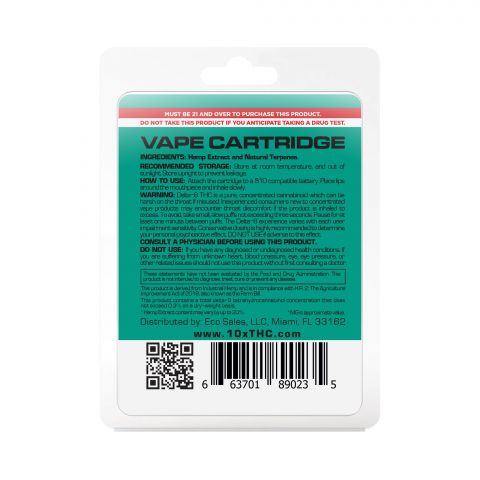 Zkittles Disposable Vape Cartridge - Delta 8 THC - 10X - 900mg
Product Info
Now you can experience Delta-8 THC like a candy crush of flavor with 10X disposable vape cartridges. It's a quick, easy, on-the-go way to enjoy your favorite cannabinoid with a buzz. And with new 10X Delta-8 Zkittles vape cartridges, you'll find yourself enjoying the sweet, Indica-dominant, fruit cocktail mix of Grape Ape and Grapefruit that will make every buzz feel like brunch.
Delta-8 Disposable Vape Cartridges from 10X are easy to use. It's the best new way to enjoy your buzz. Just attach the cartridge to a 510-compatible battery, place lips around the mouthpiece, and inhale slowly. That's right! Take a puff and pass the Delta-8 while supplies (and the freedom to do so) last!
And now, you can enjoy 10X Delta-8 vape cartridges in our Zkittles strain. Taste the rainbow of flavor that keeps you calm, focused, alert, and relaxed — all with a buzz. 10X Delta-8 Disposable vaping cartridges will have you floating on a candy cloud.
These Delta-8 Disposable Vape Cartridges really kick. They're infused with 900mg of Delta-8 THC. However, you should be careful, because everyone's experience may differ. 10X Delta-8 Disposable Vape Cartridges flavored with Zkittles contain 900mg of Delta-8 and old-school hybrid flavor. It's lab-tested for your safety — guaranteed to be a pure, unadulterated product with no synthetics. Our Disposable Vaping Pens contain no Vitamin E Acetate whatsoever, and all of our lab results are available online for inspection.
Frequently Asked Questions
Why do my vape cartridges clog?
Clogged vape cartridges result from excess vapor condensing along the walls of the inner cartridge and solidifying into oil, thus blocking the airways.This can be prevented by continually pulling cool air through the cartridge with every puff. The extra amount of air will keep the cartridge clean and clear, preventing blockages in the future. It is the best way to care for your vape products.It can also cause blockage if you pull your vape too hard. Try pulling a bit softer to prevent flooding and blockage.
Why does the taste of my cartridge smell burned?
All of our cartridges are stored and shipped upside down to prevent leaks. Air will surround the cotton wick in many cases as a result. The cartridge must be flipped and primed before the first use, otherwise the cotton will burn before the oil, causing a burnt taste and odor. Burnt flavors and smells should disappear within 15 puffs or so if you do have one.
Do you know what PACT is? What is the PACT Act?
New federal law, the PACT Act, imposes additional requirements on the shipping of vape and tobacco products. We comply with all federal, state, and local laws.
Do vapes ship differently from other items?
As a result of new federal laws regarding vaping products, we will begin shipping vape products via USPS starting in April 2021. As of April 5, 2021, UPS will not transport vaping products to, from, or within the United States due to the increased complexity in shipping those items, we wrote in a recent blog. You can read more here.
What are 10X products and why are they beneficial?
10X products offer extra potent, hemp-derived, all natural cannabinoids unlike anything else on the hemp market today. With a wide variety of cannabinoid products, including edibles and vape oils, 10X gives you ten times your usual buzz!