Hyper Delta-10 THC Tincture Oil - 2000MG
Product Info
If you're feeling a bit down, tired, or even sluggish, you need a hemp-derived cannabinoid that can give you a boost — you need Delta-10 THC. Hyper Delta-10 THC Tincture 2000mg can give you the energy you need to tackle anything in front of you. You'll feel amped, juiced, creative, and Hyper! And with Hyper Delta-10 in a tincture, a couple of drops placed in your favorite food or drink will kick the energy vibes up to 11. Hyper Delta-10 THC Tincture 2000mg is a blast of pure power.
Delta-10 THC is the buzziest cannabinoid yet to hit our shelves! It's the latest hemp-derived wonder that's making its way across the country, and it's doing so with a burst of pure energy. Like Delta-8 THC, Delta-10 is one of many cannabinoids found in hemp. And while it used only to be found in small amounts, our team let their creative juices flow and found a way to bring the buzz to you! With Delta-10 THC, you'll enjoy a sativa-like feeling that will keep you moving.
Hyper Delta-10 THC Tincture is 2000mg of pure energetic and creative delight. Each drop is roughly 3.33mg of focus — but be sure to dose carefully. This is one cannabinoid that will make you hyper. We recommend placing two drops in your favorite food or beverage or, if you're genuinely in need, under your tongue. For those of you looking for a burst of hyper energy and creative focus, try Hyper Delta-10 THC Tincture 2000mg.
Hyper Delta-10 THC Tincture 2000mg isn't made for those of you who like to take naps. It's infused with pure, hemp-derived Delta-10 THC and made for anyone who loves a little extra kick in their day. Hyper Delta-10 THC Tincture is jacked to make it the buzziest tincture ever. It's lab-tested for your safety — guaranteed to be a pure, unadulterated product with no synthetics. Try some today and see how Delta-10 THC can make you hyper!
Strength Per drop
3.33mg/drop
Delta 10 Per drop
3.33mg/drop
Active Ingredients
Delta 10 Products are pure, all-natural, hemp-infused cannabinoids known especially for their  energizing and focus-inducing effects. Users enjoy these products in myriad forms, including gummies and vapes. Besides the energizing properties, users enjoy Delta 10 Products for their many other benefits too.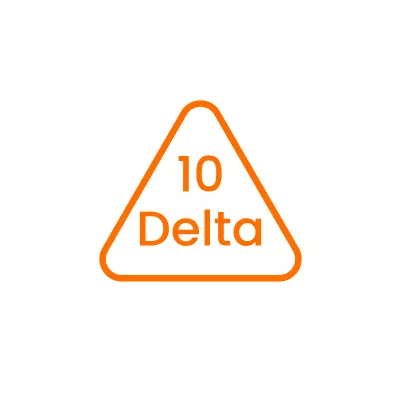 Frequently Asked Questions
How do I use delta 10 oil?
Like any oil, delta 10 oil is simple to use. Place a few drops under your tongue or mix it with your favorite food or beverage and wait for an awesome boost of energy and creativity!
How does delta 10 work?
The cannabinoid Delta 10 may help you feel focused, energetic, and creative. Each person may experience different effects.
Does delta 10 make you high?
You will feel mild euphoria after taking Delta-10 THC products. Although Delta-10 is similar to both Delta-8 THC and Delta-9 THC, it is chemically distinct and thus has different effects.
Can you use delta 10 safely?
Just like CBD, Delta-10 THC is a hemp product grown on non-GMO farms in the U.S. Although it shouldn't be used excessively, it is perfectly safe to take every day as part of a daily regimen. Furthermore, Delta-10 THC is rigorously tested by independent third parties. Our hemp products are the safest on the market today, and we're the most transparent company.
Are you allowed to use delta 10? Is delta 10 legal?
The Farm Bill of 2018 was passed by Congress and signed by the President in 2018. As a result of that bill (which then became law), hemp and all of its compounds and derivatives are now legal. CBD and Delta-10 THC from hemp are now legal, as well as CBD from hemp. A variety of the compounds found in hemp, including this one, are restricted or illegal in some states (as is the case with cannabis). Contact our customer support team if you have questions about Delta-10 in your state.