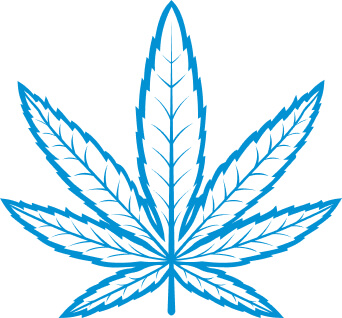 All Strains
Strains — whether it's a good kush or a sweet phenotype, cannabis strains give us the aromatic terpenes and delicious flavors we all love to vape. And, of course, we've all heard the terms indica, sativa, and hybrid, three categories that give our strains an extra kick. Indicas are a bit more relaxing, sativas have an energetic kick, and hybrids, of course, give us the best of both worlds. At Diamond CBD, there's a strain for everyone, so no matter what you prefer to vape, you'll find the ideal strain to fit your mood.
Cherry Pie Delta 8 THC Vape Pen - Liquid Gold - 900MG
Tropicana Cookies Cart - Delta 8 THC - Mellow Fellow- 950mg
Maui Wowie Cartridge - HHC THC - Artisan - 900mg
Pineapple Express HHC THC Vape Pen - Disposable - Artisan - 900mg
Pineapple Express HHC THC Vape Pen - Disposable - Artisan - 900mg
Strawberry Cough Delta 8 THC Vape Pen - Mellow Fellow (Sativa) - 950mg
CBD Edibles

About CBD Edibles
At Diamond CBD, we sell only the highest quality CBD edibles, derived from all-natural industrial hemp plants grown in the United States. Our CBD edibles are third-party lab tested to ensure the highest standards of purity and potency, and can act as a great addition to your wellness regimen, providing a reliable, efficient, delicious, and portable alternative to other methods of CBD use.
Our expansive collection of delicious edibles includes Relax Bears, which provide a satisfying sweet/sour serving of CBD; Relief Toads for a delicious option with no artificial dyes, and our Fruit Bites available in a selection of shapes and flavors. Other options include our CBD chocolate, dried fruit, gummies, honey, oral drops, popcorn, and flavored tinctures.
CBD edibles are the most delicious and enjoyable way to consume high quality CBD, while providing you with long-lasting effects due to the way in which it is absorbed into the body. By ingesting CBD, the molecules are absorbed by your liver, creating an extended-release effect which allows the CBD to remain in your system for longer. Furthermore, these tasty treats are perfectly portable and are a great solution for maintaining your daily CBD regimen while on-the-go.
What is CBD
Cannabidiol is a popular natural remedy used throughout history to assist with many common ailments. Better known as CBD, it is one of over 100 chemical compounds known as cannabinoids found in the cannabis or marijuana plant, Cannabis sativa. Unlike Tetrahydrocannabinol (THC),  the main psychoactive cannabinoid found in cannabis which causes the sensation of getting "high" that's often associated with marijuana, CBD is not psychoactive. This quality makes CBD an appealing option for those who are looking to supplement their wellness regimen without the mind-altering effects of marijuana or other pharmaceutical drugs.
CBD is extracted from the industrial hemp plant, which contains many different types of compounds, including cannabidiol (CBD) and tetrahydrocannabinol (THC), in addition to a variety of terpenes, plant proteins, and minerals. Our CBD products are made from the highest quality of all-natural, hemp-derived CBD grown in the United States. Almost all CBD today is extracted from industrial hemp, which contains only trace amounts of THC, the cannabinoid responsible for causing the psychoactive effects which consumers might describe as a "high." Most strains of agricultural hemp are rich in CBD with less than 0.03 percent THC, making them perfect for extracting CBD without the psychoactive effects, and falling well below the legal allowable limits for THC.