THCM Products
Buy safe, legal THCM Products and experience a bold cannabinoid for wellness and relaxing. Shop our collection of THCM products today!
Sold Out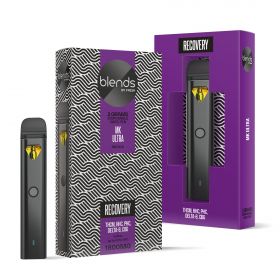 MK Ultra Vape Pen - THCM, HHC - Disposable - 1800MG - Fresh
Customers Reviews
There are no reviews yet. Be the first to write a review!
Common Questions
How do I return or exchange an item?
We only replace items if they are defective or damaged. If you need to complete an exchange, send us an email at [email protected] and send your item to: Fulfillment Center - 2252 Mason Ave., Daytona Beach, FL 32117.
Are CBD Mall's cannabinoids and supplements safe to use?
In our store, we prioritize the safety and quality of our products. In our store, we only sell hand-selected, non-GMO, organically-grown hemp products. In order to ensure that our cannabinoids and supplements are pure and potent, independent labs have thoroughly tested them. In order to ensure the utmost quality, safety, and purity, our third-party partners test everything.
Here is a link to all our lab reports.
How safe are CBDV disposable vapes?
CBDV disposable vapes are considered safe as long as they are sourced from reputable manufacturers and contain only pure CBDV and other safe ingredients. 
Can you refill a THCV disposable vape?
Generally you cannot refill a THCV disposable vape. However, some products do allow you to refill the vape pen. You need to check with the manufacturer for further information.
Is CBN safe?
CBN has not been studied as extensively as other compounds found in hemp, such as CBD. However, it is generally considered to be safe when taken as directed. As with any compound, it's important to talk to take it in moderation.
What is CBN?
CBN (cannabinol) is a chemical compound found in the hemp plant. It is one of the many compounds found in hemp, along with CBD (cannabidiol) and THC (tetrahydrocannabinol). CBN is thought to have a number of potential benefits, including acting as a sedative and helping to reduce inflammation.
Do CBN capsules expire?
It is possible for CBN capsules to expire, just like any other type of medication or supplement. It's important to check the expiration date on the packaging and to store the capsules according to the manufacturer's instructions.
 
Are CBN disposable vapes safe?
One of the first questions everyone has is whether the products are safe. There are a lot of rumors and bad bits of information floating around the cannabis industry, but disposable CBN vapes are generally safe. In general, hemp-derived products are harmless and rarely associated with injury or illness.
What exactly are melatonin gummies?
As the name suggests, melatonin gummies are gummy candies that contain the hormone melatonin, which regulates sleep and wakefulness. Supplements of melatonin are often used to treat insomnia and other sleep disorders. The gummies of melatonin are easy to chew and swallow and do not require water to swallow, so some people find them to be a convenient and easy way to take melatonin.
In general, melatonin gummies are formulated with a specific amount of melatonin, and the recommended dosage can vary depending on the product and the individual. Don't take more melatonin than what is recommended on the package of melatonin gummies or as directed by your healthcare provider. If you take too much melatonin, you may experience dizziness, headache, and nausea. Also, melatonin may interact with certain medications and may not be safe for all individuals. For example, blood thinners, blood pressure medications, and diabetes medications may interact with melatonin.
Do melatonin gummies expire?
As with all supplements, melatonin gummies have a shelf life and may expire over time. The shelf life of melatonin gummies can vary depending on the specific product and storage conditions.
If the expiration date on your melatonin gummies has passed, discard them immediately. Expired melatonin gummies may not be as effective as fresh ones, and they may also cause unwanted side effects.
In order to help extend the shelf life of melatonin gummies, store them in a cool, dry place, away from direct light and moisture. To prevent moisture and light damage to the gummies, it is important to keep them in their original container with the label intact.