Alibi Delta-8 THC Vape Pens 3 Pack Bundle
Product Info
Get the Alibi Delta-8 THC Vape Pens Bundle and indulge in buzzy Delta-8 flavors and sativa and hydrid strains including Blue Dream, Skywalker OG, and Green Crack.
You've never had a high like Delta-8 THC before. This new, world-class cannabinoid gives you a psychotropic high that is completely legal. The compound Delta-8, which is derived from Delta-9 THC, is only found in trace amounts in cannabis plants. Now, we have isolated and extracted it, creating our most extreme products yet. You'll experience a powerful, extreme yet enjoyable high, similar to THC. The government has not yet decided if it will ban it, so it's totally legal (for now).
What's included in the Alibi Delta-8 THC Vape Pens Bundle?
Alibi Delta-8 THC Disposable Vape Pen - Green Crack - 920mg
Alibi Delta-8 THC Disposable Vape Pen - Skywalker - 920mg
Alibi Delta-8 THC Disposable Vape Pen - Blue Dream - 920mg
Active Ingredients
Delta 8 Products are pure, all-natural, hemp-infused cannabinoids known especially for their  buzs. Users enjoy these products in myriad forms, including gummies, vapes, and oils. Besides the buzz, users enjoy Delta 8 Products for their many benefits too.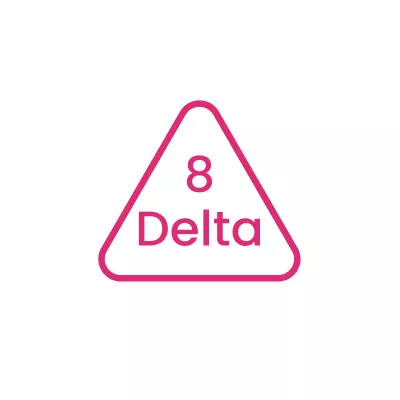 Frequently Asked Questions
Can you explain delta 8 to me?
It is a derivative of and a close cousin to Delta-9 THC. Like its more famous cousin, Delta-8 will provide a legal, psychoactive high, although it will be much smoother and subtler. There are a wide range of products that contain Delta-8 THC, including edibles, oils, concentrates, and more.
Do you think delta 8 is safe?
Indeed! It's completely safe to use Delta-8. It is safe and gives a subtle, but smooth high. We continue to learn about this novel cannabinoid every day. Due to its hemp origins, delta 8 thc cannot harm you. Moreover, CBD Mall's products are thoroughly tested by third parties, so you can be sure you are using only the best delta-8 thc.
Are drugs tests affected by delta 8?
If you take delta 8 thc and delta 9 thc (cannabis), it is likely that you will fail a drug test. It is imperative that you take a drug test if you are required to do so for any reason. The use of delta 8 may still be restricted at your workplace and under other circumstances, even though it is legal. Up to 30 days are allowed for Delta 8 thc to remain in your system.
Do you think delta 8 can harm you?
Up to 30 days can pass between the time you consume cannabis and when it leaves your system. It can stay in your system for up to 30 days depending on how often you use it and what type of product you use. Those who use delta 8 once will be clean after a week, while frequent users will need 30 to 90 days.
What percentage of THC does delta 8 contain?
Delta-8 thc is made in the USA with all-natural, non-GMO hemp, which means it contains no more than 0.3% THC. The amount of delta-8 in each product may vary.