Artisan HHC THC Cube Gummies - Fruity Mix - 1250MG
Product Info
Try HHC, the only cube gummy hand-crafted by Artisans to give you a perfect buzz. With Artisan HHC Cube Gummies in our delicious Fruity Mix, you'll enjoy 1250mg of HHC, the smoothest, all-natural hemp-derived cannabinoid on the market today. There are 50 gummies in each jar, with about 25mg of HHC in each gummy, giving you the perfect amount of hand-crafted HHC perfection. When you're looking for HHC made by an Artisan with skilled hands, you need Artisan HHC Cube Gummies Fruity Mix.
What is HHC? HHC or hexahydrocannabinol is the newest hemp-based cannabinoid that's been rediscovered over the past year. First found in the 1940s, HHC is a milder form than some of your favorites — Delta-9 THC, Delta-8 THC, and others. It gives users a smooth and subtle buzz that leaves you clearheaded and ready to take on the day. And the best part? This tremendous new cannabinoid is legal across the United States.
And now this fantastic new cannabinoid is available in a red, yellow, blue Fruity Mix, giving you 25mg of pure buzzy bliss. So try brand new Artisan HHC Cube Gummies in our Fruity Mix and experience 1250mg of the smoothest, most subtle hemp compound ever. It's a pure euphoric delight in a gummy that will have you smiling all day. Take two in the morning, another two after lunch, or anytime you're looking for a pick-me-up during the day!
You'll find that all of our HHC gummies are third-party tested for purity and contaminants, with certificates of authenticity available online for your inspection. If you're looking for a new way to enjoy hemp — a handcrafted cannabinoid made by experts — try new Artisan HHC Cube Gummies in our Fruity Mix and enjoy 1250mg of euphoria like never before. With Artisan HHC Cube Gummies in Fruity Mix, you'll enjoy a buzz that's out of this world!
Strength Per gummy
25mg/gummy
Light Corn Syrup (Corn Syrup, Salt, Vanilla), Cane Sugar, Water, Gelatin, Citric Acid - ADM, Sorbitol Powder, one or more of the following U.S. Certified Colors: Red #40, #3, Yellow #5, Blue #1, #6, and #2, and/or Titanium Dioxide, Modified Starch, Vegetable Gum, Acid, Less 1/10 Percent Sodium Benzoate Potassium Sorbate (As Preservatives), Natural & Artificial Flavors, Sweetener (Maltodextrin, Sucralose), Organic Hemp Oil, 100% Coconut MCT Oil, Propylene Glycol, Propylparaben (Preservative),  and Hemp Extract.
Active Ingredients
HHC Products are pure, all-natural, hemp-infused cannabinoids known especially for their strong buzz. Users enjoy these products in myriad forms, including gummies and vapes. Besides their buzz, users enjoy HHC Products for their many other benefits too.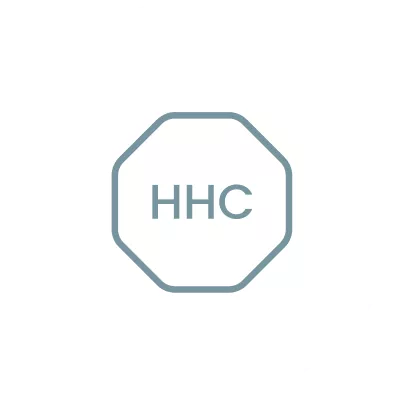 Frequently Asked Questions
How safe are HHC gummies?
YES, HHC gummies are safe! We use hemp-derived cannabinoids that are among the safest compounds on the planet, as well as a rigorous third-party testing process here at Diamond.
Are HHC edibles strong?
HHC edibles are potent. They're not as strong as THC but more potent than delta 8. You're in for a good buzz!
Is it possible to get high from HHC gummies?
If you consume enough HHC, it has similar effects to THC since it contains active and inactive molecules. Your body's cannabinoid receptors bind to the active HHC, but not to the inactive molecules, resulting in euphoria.
What is the shelf life of HHC gummies?
Due to its chemical composition HHC is a much more stable compound than THC and therefore has a longer shelf life. It is estimated that HHC products can stay fresh for up to two years!
Are HHC edibles safe to eat?
Yes! Not only are these edibles super delicious, but they are made from hemp, making them some of the safest edibles on the planet. on top of that here at CBD Mall we send everything out to a third-party lab for testing, so you know you're getting the best!
Recently Viewed