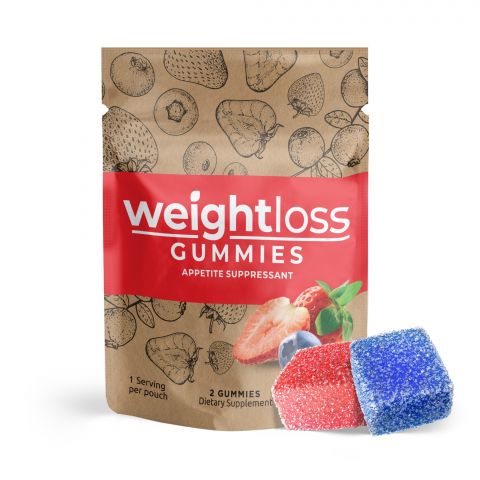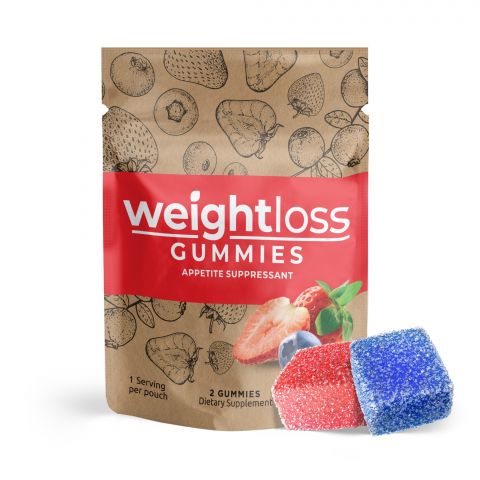 Blueberry - Strawberry - Weightloss Gummies - 2 Pack
Product Info
Do you want to lose some weight? Do you struggle with daily stress due to work, parenthood, or simply being older? It's time for you to go beyond dieting and change your lifestyle. And to start, grab a two-pack of Weightloss Gummies in Blueberry and Strawberry flavors today. With Weightloss Gummies as part of your every day, you can help your body promote natural weight loss. And with our new 2-pack pouch, you can take it anywhere!
It can be challenging to lose weight, but Weightloss Gummies make it easier. Try our 2-pack of gummies as part of a new you. Incorporate our 10-day intense program into your lifestyle — healthy eating, exercise, and rest. After some time, the results will amaze you and your friends! Remember, you are beautiful as you are right now. But Weightloss Gummies Blueberry and Strawberry Flavors, combined with an active lifestyle and a good night's sleep, can help you reach your goals.
Aside from being safe and all-natural, Weightloss Gummies contain no carcinogens or adulterants. Our lab affiliates test each product to ensure it's free from carcinogens. Weightloss Gummies 2 pack contains only pure, unadulterated ingredients. You will be amazed at the results of combining Weightloss Gummies with healthy eating, sleeping, and exercising if you're trying to lose weight.
Sugar, Tapioca Syrup, Corn Syrup, Water, Pectin, Citric Acid Natural Flavors, Fruit And Vegetable Extract (Color), and Proprietary Formula Blend.
Frequently Asked Questions
What are Weightloss Gummies?
With our new gummy supplements, you can shed off some pounds the all-natural way. Using your body's natural metabolism, Weightloss Gummies enhance your body's inner workings and get you feeling good in no time! These are not cannabinoid products, rather they are natural, herbal supplements that help you lose weight.
How do gummy supplements work?
Gummy supplements deliver concentrated amounts of specific vitamins, minerals, and other nutrients that your body needs to function properly. When you consume a gummy supplement, the nutrients are absorbed through your digestive system and enter your bloodstream, where they can be used to support various physiological processes.
Are gummies as good as other forms of supplements?
Gummy vitamins can be just as effective as other types of supplements, but their efficacy depends on various factors, such as the quality and quantity of the ingredients, the formulation, and the individual's health status and needs.
 
Are energy gummy supplements worthwhile?
Energy gummy supplements may provide a temporary boost in energy, but their efficacy and safety depend on various factors, such as the quality and quantity of the ingredients, the formulation, and the individual's health status and needs.
 
Are Kratom gummy supplements really legal to use?
The legality of Kratom gummy supplements varies by state and country. It's important to check the local regulations and consult with a healthcare professional before using Kratom products.