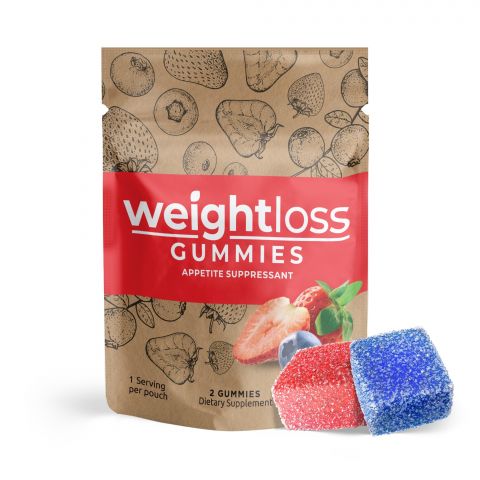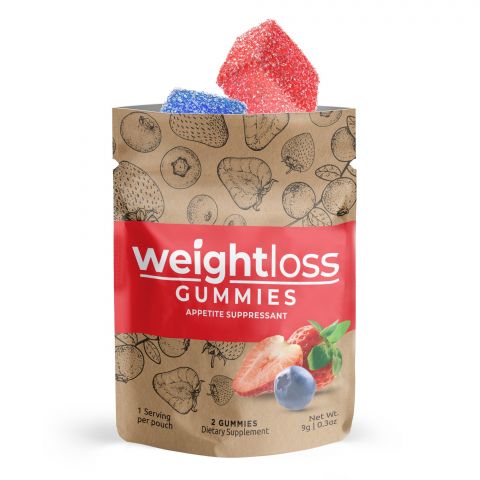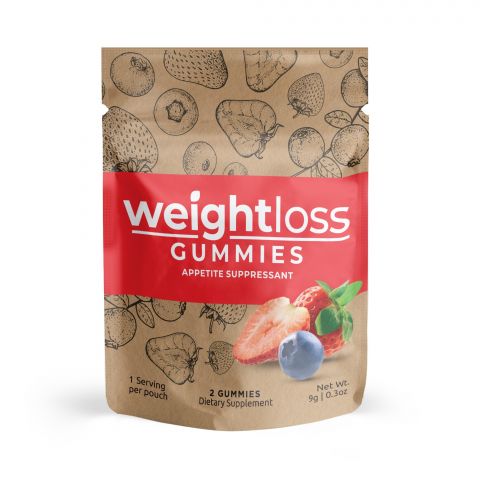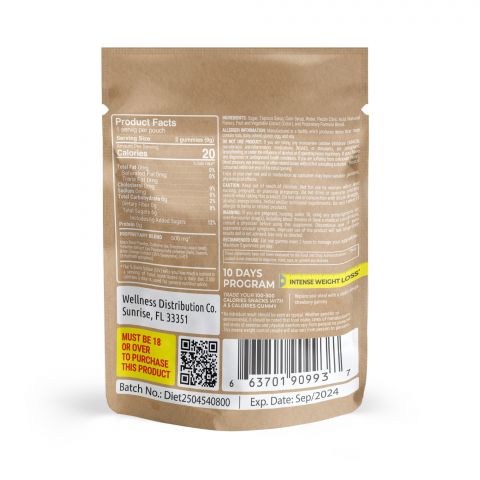 On sale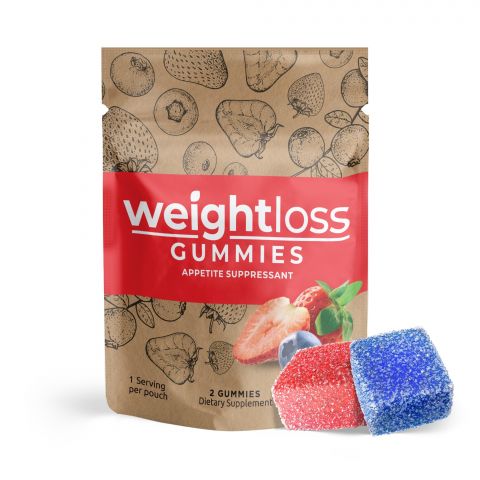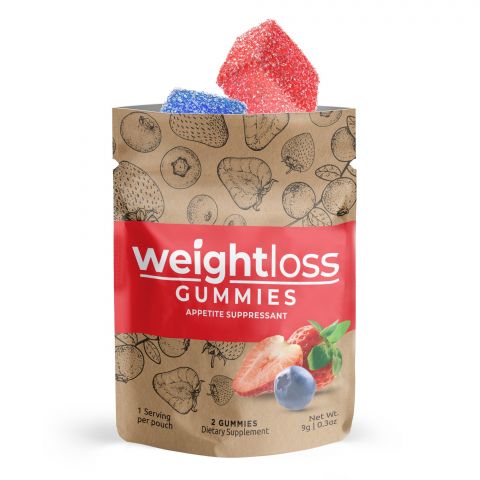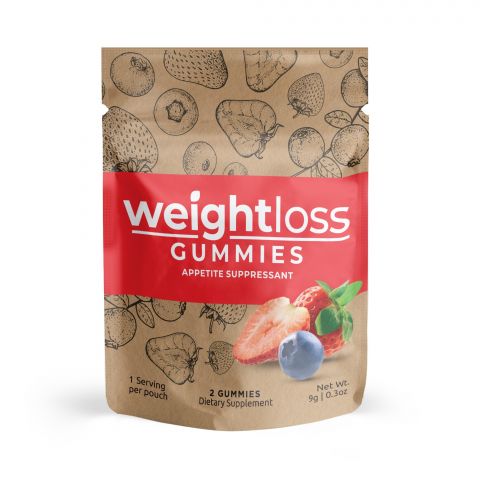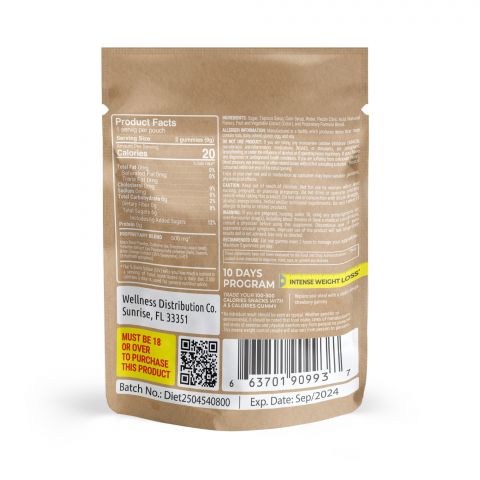 Blueberry - Strawberry - Weightloss Gummies - 2 Pack
Product Info
Do you want to lose some weight? Do you struggle with daily stress due to work, parenthood, or simply being older? It's time for you to go beyond dieting and change your lifestyle. And to start, grab a two-pack of Weightloss Gummies in Blueberry and Strawberry flavors today. With Weightloss Gummies as part of your every day, you can help your body promote natural weight loss. And with our new 2-pack pouch, you can take it anywhere!
It can be challenging to lose weight, but Weightloss Gummies make it easier. Try our 2-pack of gummies as part of a new you. Incorporate our 10-day intense program into your lifestyle — healthy eating, exercise, and rest. After some time, the results will amaze you and your friends! Remember, you are beautiful as you are right now. But Weightloss Gummies Blueberry and Strawberry Flavors, combined with an active lifestyle and a good night's sleep, can help you reach your goals.
Aside from being safe and all-natural, Weightloss Gummies contain no carcinogens or adulterants. Our lab affiliates test each product to ensure it's free from carcinogens. Weightloss Gummies 2 pack contains only pure, unadulterated ingredients. You will be amazed at the results of combining Weightloss Gummies with healthy eating, sleeping, and exercising if you're trying to lose weight.
Sugar, Tapioca Syrup, Corn Syrup, Water, Pectin, Citric Acid Natural Flavors, Fruit And Vegetable Extract (Color), and Proprietary Formula Blend.
Frequently Asked Questions
What are Weightloss Gummies?
With our new gummy supplements, you can shed off some pounds the all-natural way. Using your body's natural metabolism, Weightloss Gummies enhance your body's inner workings and get you feeling good in no time! These are not cannabinoid products, rather they are natural, herbal supplements that help you lose weight.
Do Weightloss Gummies work?
Yes, along with a proper regimen of diet and exercise, weightloss gummies will work. Try our 10-day plan and see for yourself.
Gummies: What Are They Used For?
Despite the benefits of oil, gummies are very popular in both wellness and recreational circles due to their taste, versatility, and ease of storage.
What are supplements?
Supplements are a collection of non-cannabinoid, non-hemp-derived products. Like everything here at CBD Mall, they are all-natural and designed to help you.
How can Gummies help me?
Providing a tasty alternative to other forms, gummies provide a variety of benefits, plus they just taste delicious!