The Bored Gummy - HHC THC - 600MG - Berries Assortment
Product Info
Are you too bored to do anything fun today? Are your NFTs not hitting their marks? Well, then, why not take the plunge with something fascinating and inspirational? We're talking about hemp-derived HHC gummies from the king of class himself, The Bored Gummy. Each pouch contains 600mg of HHC - 50mg of HHC per gummy! Introducing The Bored Gummy berries assortment, the first HHC gummy created because... well, because we were bored!
So get up, get off your backside, and see if The Bored Gummy HHC pouch can show you an experience you'll never forget. We have a delicious berry assortment for you to enjoy. It's sweet, delicious, and completely buzz-worthy. These gummies are the opposite of boring, thanks to 600mg of pure, unadulterated HHC in each pouch.
Give the world's first boring HHC gummy a go today by trying The Bored Gummy pouch. It keeps you entertained all day and night. So stop listening to that voice that tells you you're bored. You'll be exhilarated with our safe and legal HHC gummies. They're third-party tested and Farm Bill compliant. And they're the perfect cure for boredom.
Strength Per gummy
50mg/gummy
Sugar, Tapioca Syrup, Corn Syrup, Water, Pectin, Citric Acid Natural Flavors, Fruit And Vegetable Extract (Color), and Hemp-derived Hexahydrocannabinol (HHC) extract.
Active Ingredients
HHC Products are pure, all-natural, hemp-infused cannabinoids known especially for their strong buzz. Users enjoy these products in myriad forms, including gummies and vapes. Besides their buzz, users enjoy HHC Products for their many other benefits too.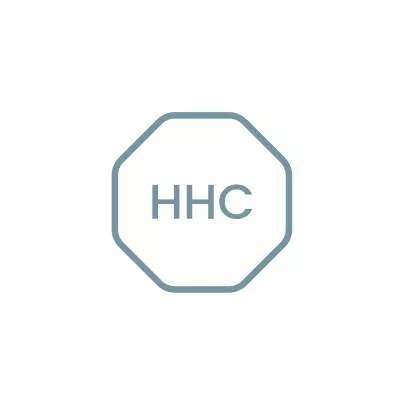 Frequently Asked Questions
How safe are HHC gummies?
YES, HHC gummies are safe! We use hemp-derived cannabinoids that are among the safest compounds on the planet, as well as a rigorous third-party testing process here at Diamond.
Are HHC edibles strong?
HHC edibles are potent. They're not as strong as THC but more potent than delta 8. You're in for a good buzz!
Is it possible to get high from HHC gummies?
If you consume enough HHC, it has similar effects to THC since it contains active and inactive molecules. Your body's cannabinoid receptors bind to the active HHC, but not to the inactive molecules, resulting in euphoria.
What is the shelf life of HHC gummies?
Due to its chemical composition HHC is a much more stable compound than THC and therefore has a longer shelf life. It is estimated that HHC products can stay fresh for up to two years!
Are HHC edibles safe to eat?
Yes! Not only are these edibles super delicious, but they are made from hemp, making them some of the safest edibles on the planet. on top of that here at CBD Mall we send everything out to a third-party lab for testing, so you know you're getting the best!