Chill Plus Delta-8 - Assorted Chocolate Truffles - 150mg
Product Info
Chill Plus Delta-8 Assorted Chocolate Truffles are a sweet and luscious way to add the buzz of Delta-8 to your day. Now you can enjoy a high-quality product derived from natural hemp extract without the added sugar. Imagine a sweet, delicious, Delta-8 edible at your fingertips, anytime you want it. Now you can have it with Chill Plus Delta-8 Assorted Chocolate Truffles. It's a delicious, chocolate snack with a buzz.
Packed with 150mg of high-quality, hemp-derived Delta-8 THC, Chill Plus Delta-8 Assorted Chocolate Truffles are the ultimate snack for home or on-the-go. Best enjoyed with friends, Chill Plus Delta-8 Assorted Chocolate Truffles make for a great party dish. That's because there's no better way to enjoy a chocolate truffle than with a bit of buzz behind them. So try Chill Plus Delta-8 Assorted Chocolate Truffles today and see what Delta-8 can do for you.
Delta-8 is a derivative of its more famous cousin, Delta-9 THC, though it's only found in trace amounts in the cannabis plant. However, we've now been able to isolate and extract it, making it possible for you to experience a low-key but still powerful buzz.
Did we say buzz? That's right! Because Delta-8 offers a mild but enjoyable psychotropic high, not unlike THC. It's completely legal. So grab some before it's too late! All Chill Plus products are third-party tested for quality and safety, so you can rest assured that you're purchasing only the best. So try some Chill Plus Delta-8 Assorted Chocolate Truffles today and see what Delta-8 can do for your snacks!
Strength Per treat
25mg/treat
Delta 8 Per treat
25mg/treat
Sugar, cocoa butter, whole milk powder, unsweetened chocolate, soy lecithin, heavy cream, skim milk, hazelnuts, natural vanilla extract, glucose syrup, sweetened condensed skimmed milk (skimmed milk sugar), vegetable fat (coconut), unsalted butter, granulated sugar, egg white, all-purpose flour, water and hemp extract.
Active Ingredients
Delta 8 Products are pure, all-natural, hemp-infused cannabinoids known especially for their buzz. Users enjoy these products in myriad forms, including gummies, vapes, and oils. Besides the buzz, users enjoy Delta 8 Products for their many benefits too.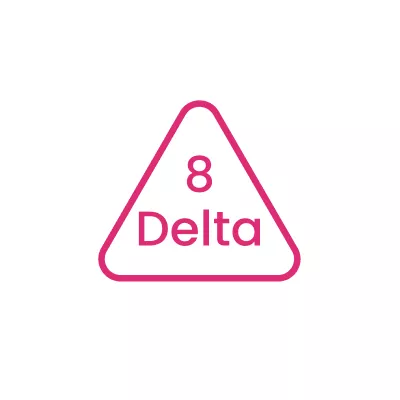 Frequently Asked Questions
Do delta 8 edibles make you high?
People who have tried delta 8 THC edibles report that the high is more subdued than that of delta 9 THC edibles. People may feel tired, relaxed, or hungry after consuming delta 8 THC edibles. The effects on the body are more significant than those of d9 THC, and users report feeling more focused.
Tell me about delta 8 chocolate
Delta 8 chocolate is like any edible (except much more delicious!). It comes on slow and hits you hard. You only need to eat one or two squares to really feel the effects.
How safe are delta 8 edibles?
Both delta-8 and delta-9 are medically harmless. Since there is no regulation, there is no safe amount (from a legal standpoint), but from a practical standpoint, there is no safe amount.
Do you have different types of delta 8 chocolate?
Our delta 8 chocolate comes in different varieties including dark chocolate and milk chocolate. We even have some Belgian delta 8 chocolate!
What is the duration of a delta 8 edible?
The effects of delta-8 THC on your body last for up to five hours, but metabolites persist for up to 90 days. Most tests do not detect metabolites for more than a few days. Chronic users may still test positive after 30 days.