Chill Plus Delta-8 THC Chocolate Bar - Dark Chocolate - 400MG
Product Info
If you want dark chocolate that's smooth and sweet and replaces bitter with buzz, then you want Chill Plus Delta-8 Dark Chocolate Bar. It's a high-quality Delta-8 THC edible derived from hemp extract that melts in your mouth and takes you to the moon. You'll enjoy decadent dark chocolate infused with 400mg of pure Delta-8 for a buzz-filled experience with no bitter aftertaste. And, at only 40 calories per serving, the Chill Plus Delta-8 Dark Chocolate Bar is one buzz you don't have to feel guilty about.
Chill Plus dark chocolate made with all-natural, hemp-derived Delta-8 THC is silky smooth and satisfying chocolate that melts on your tongue with a rich creaminess and bold flavor. This isn't a generic chocolate bar; it's divine dark chocolate made to meet the demands of any sweet tooth. The Chill Plus Delta-8 Dark Chocolate Bar is dark chocolate for grownups, at your fingertips, anytime you want it.
As delicious as dark chocolate might be, moderation is essential when it comes to Delta-8 THC. And with 400mg of pure, unadulterated Delta-8 THC, you'll experience the only legal cannabinoid that can take you to new places. Like all Delta-8 edibles, the buzz comes on slow but lasts longer, giving you a smooth and subtle experience that leaves you with a clear head. For best results, try one piece of the Chill Plus Delta-8 Dark Chocolate Bar at a time.
Chill Plus Delta-8 Dark Chocolate Bars are made for sharing, so be sure to break off a piece for a friend. As always, all of our products are third-party tested to ensure quality and safety, guaranteeing that there are no carcinogens, adulterants, or synthetics. And all lab reports are available online for your review. So try some Chill Plus Delta-8 Dark Chocolate Bars today and feel the silky smooth buzz.
Strength Per square
26.67mg/square
Delta 8 Per square
26.67mg/square
Belgian dark chocolate Couverture (Min. cocoa 53.8%) Sugar, Cocoa butter, Cocoa mass, Emulsifier, Soya lecithin, Natural vanilla, Certified Kosher. These dark chocolate chips MAY CONTAIN TRACES OF DAIRY.
Active Ingredients
Delta 8 Products are pure, all-natural, hemp-infused cannabinoids known especially for their buzz. Users enjoy these products in myriad forms, including gummies, vapes, and oils. Besides the buzz, users enjoy Delta 8 Products for their many benefits too.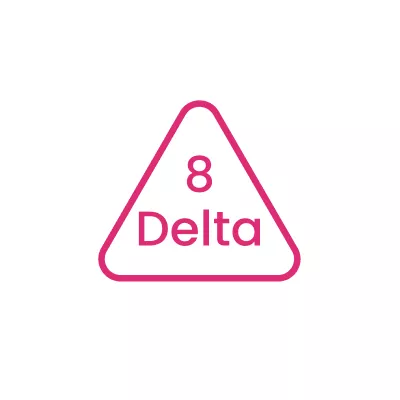 Frequently Asked Questions
Do delta 8 edibles make you high?
People who have tried delta 8 THC edibles report that the high is more subdued than that of delta 9 THC edibles. People may feel tired, relaxed, or hungry after consuming delta 8 THC edibles. The effects on the body are more significant than those of d9 THC, and users report feeling more focused.
Tell me about delta 8 chocolate
Delta 8 chocolate is like any edible (except much more delicious!). It comes on slow and hits you hard. You only need to eat one or two squares to really feel the effects.
How safe are delta 8 edibles?
Both delta-8 and delta-9 are medically harmless. Since there is no regulation, there is no safe amount (from a legal standpoint), but from a practical standpoint, there is no safe amount.
Do you have different types of delta 8 chocolate?
Our delta 8 chocolate comes in different varieties including dark chocolate and milk chocolate. We even have some Belgian delta 8 chocolate!
What is the duration of a delta 8 edible?
The effects of delta-8 THC on your body last for up to five hours, but metabolites persist for up to 90 days. Most tests do not detect metabolites for more than a few days. Chronic users may still test positive after 30 days.