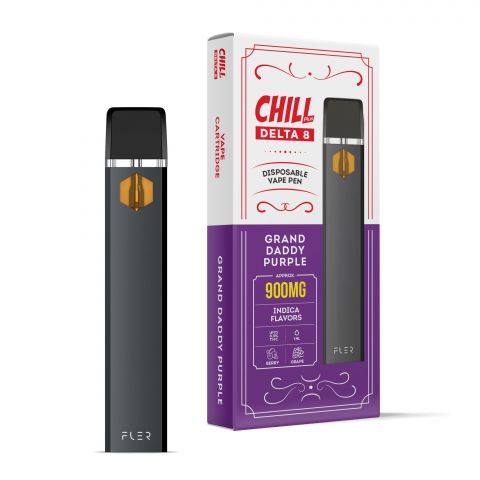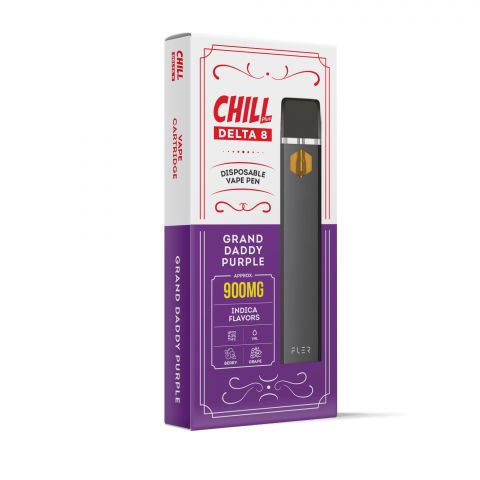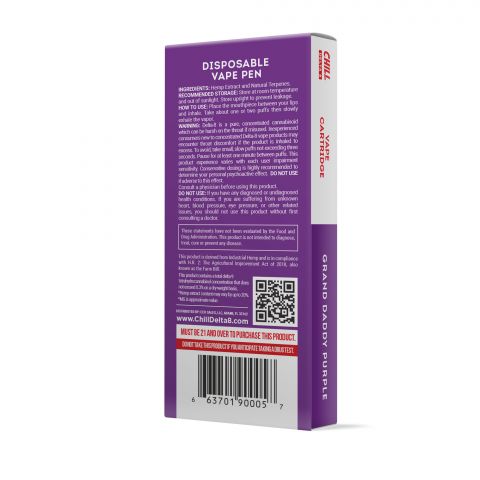 On sale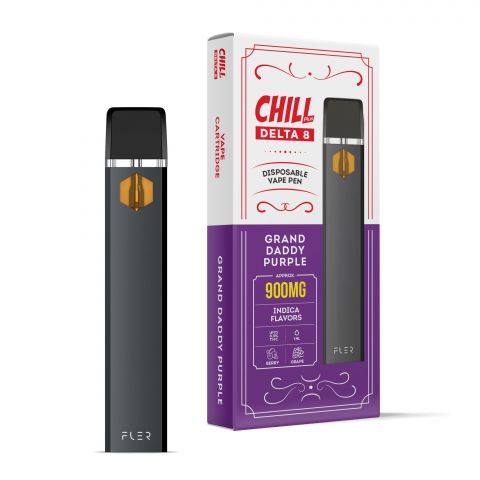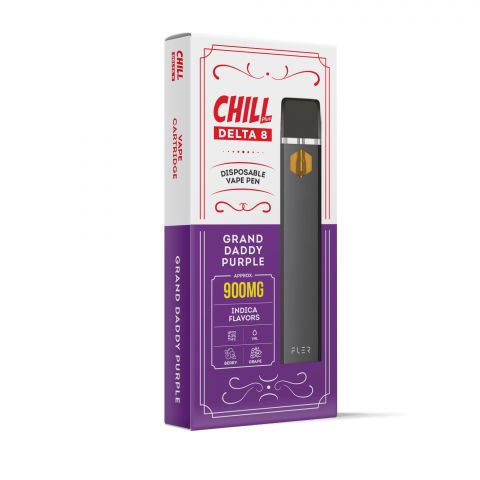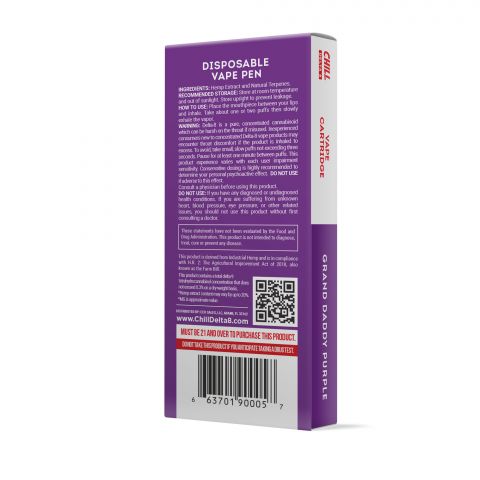 Chill Plus Delta-8 THC Disposable Vaping Pen - Grand Daddy Purple - 900mg
Product Info
Delta-8 is coming up and so should you. With new Chill Plus, Delta-8 Disposable Vaping Pens flavored with Grandaddy Purp; you can experience the Granddaddy Purple Kush, a world-famous indica that combines Mendo Purps Skunk and Afghanistan. Delta-8 Disposable Vaping Pens from Chill Plus offers you an enjoyable, completely legal cannabis-like high delivered right to your front door. Watch as complex grape and berry scents emanate from the crystal white resin. Chill Plus CBD Delta-8 Disposable Vaping Pens will have you floating on the clouds.
These Delta 8 THC vapes are equipped with 900mg of the strongest delta 8 on the market today. It's the latest cannabinoid to hit the market, and, much like its cousin Delta-9 THC, it offers you a bold and buzzy psychotropic high. But with Chill Plus, we're offering something more — a Grandaddy Purp flavor that provides a floaty, dreamy, euphoric buzz with physical relaxation.
How is this possible? Hemp-derived Delta-8 is 100% legal and safe for consumption, inducing a mild psychotropic high that's the ideal way to chill out alone or with friends. But you'll want to hurry because, as with anything this novel, the federal government won't let this last. So grab a Chill Plus Delta-8 Disposable Vaping Pen flavored with Grandaddy Purp today. Experience the buzz before the authorities try to kill it.
Chill Plus Delta-8 Disposable Vaping Pens flavored with Grandaddy Purple contain 900mg of Delta-8 and a fruity Grandaddy Purp flavor. As with all of our products, it's lab-tested and approved for your safety — guaranteed to be a pure, unadulterated product with no synthetics. Our Disposable Vaping Pens contain no Vitamin E Acetate whatsoever, and all of our lab results are available online for inspection. So take a puff and pass the Delta-8 while supplies last!
Strength Per puff
3.75mg/puff
Delta 8 Per puff
3.75mg/puff
Hemp Extract and Natural Terpenes.
Customers Reviews
There are no reviews yet. Be the first to write a review!
Frequently Asked Questions
What is the best way to change the temperature on my vape pen?
Three presses of the button will change the temperature. Keep doing this until you reach the temperature you desire.
Do you know what PACT is? What is the PACT Act?
New federal law, the PACT Act, imposes additional requirements on the shipping of vape and tobacco products. We comply with all federal, state, and local laws.
Do vapes ship differently from other items?
As a result of new federal laws regarding vaping products, we will begin shipping vape products via USPS starting in April 2021. As of April 5, 2021, UPS will not transport vaping products to, from, or within the United States due to the increased complexity in shipping those items, we wrote in a recent blog. You can read more here.
Are Chill Plus products psychoactive?
Yes! Although some of our Chill Plus products are blended with CBD for wellness and relaxation, cannabinoids like delta 8 and HHC take charge of giving you the relaxing buzz you crave. 
Are Chill Plus products legal?
Yes! Chill Plus products are made using hemp-derived cannabinoids compliant with the 2018 Farm Bill. Even though some states restrict cannabinoids to different extent, our products are federally legal. 
Recently Viewed