Chill Plus Max HHC THC Gummies - Sour Mix - 2500MG
Product Info
Chill out to the max with Chill Plus Max HHC Gummies Sour Mix, 2500mg of your favorite low-key hemp cannabinoid — a perfect way to enjoy a smooth and subtle buzz. You won't have to clear your schedule with these edibles because HHC always keeps your head clear and free from anxiety. With 50mg of HHC in each of these assorted cube gummies, you're about to experience a buzz like no other — one that will up your chill to the next level. Chill Plus Max Sour Mix HHC Gummies are the next generation of psychotropic fun.
Are you new to HHC? Well, then you are in for something special. HHC is one of the newest hemp-based cannabinoids on the market, and it's ideal for fans of micro-dosing or anyone who prefers a more subtle buzz from their compounds. Much like Delta-8 THC, HHC has half the potency of your favorite buzz-worthy cannabinoids, allowing you to move about your day with a clear head and sharp mind. It's the perfect cannabinoid for go-getters and doers.
And what's a good buzz without a little kick too? With Chill Plus Max HHC Sour Mix Gummies, you get a super sour collection of some of our most delicious edibles yet. If you like your sweets really sour, then you are in for a treat because we've added some extra bite to Chill Plus Max HHC Sour Mix Gummies, making them some of the most explosive hemp-derived cannabinoids on the market today.
Pick up some Chill Plus Max HHC Sour Mix Gummies for the weekend and chill out at home alone or with some friends. The party is always close by with Chill Plus Max HHC. As always, all of our hemp-derived cannabinoids are third-party tested for safety and efficacy, ensuring that you have the best possible experience with your buzz. So try some Chill Plus Max HHC Sour Mix Gummies today and see what a next-level buzz can do for you.
Strength Per gummy
50mg/gummy
Tapioca Syrup, Sugar, Pectin, Water, Sodium Citrate, Citric Acid, Ascorbic Acid, Natural and Artificial Flavors, Colors Added, and Hemp Extract.
Active Ingredients
HHC Products are pure, all-natural, hemp-infused cannabinoids known especially for their strong buzz. Users enjoy these products in myriad forms, including gummies and vapes. Besides their buzz, users enjoy HHC Products for their many other benefits too.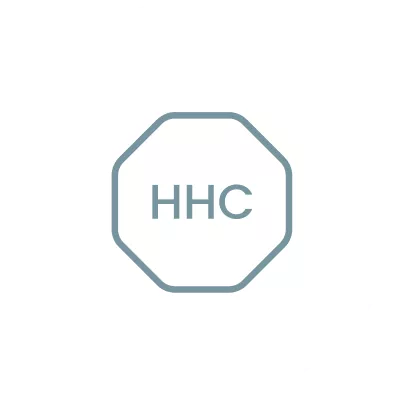 Frequently Asked Questions
How safe are HHC gummies?
YES, HHC gummies are safe! We use hemp-derived cannabinoids that are among the safest compounds on the planet, as well as a rigorous third-party testing process here at Diamond.
Are HHC edibles strong?
HHC edibles are potent. They're not as strong as THC but more potent than delta 8. You're in for a good buzz!
Is it possible to get high from HHC gummies?
If you consume enough HHC, it has similar effects to THC since it contains active and inactive molecules. Your body's cannabinoid receptors bind to the active HHC, but not to the inactive molecules, resulting in euphoria.
What is the shelf life of HHC gummies?
Due to its chemical composition HHC is a much more stable compound than THC and therefore has a longer shelf life. It is estimated that HHC products can stay fresh for up to two years!
Are HHC edibles safe to eat?
Yes! Not only are these edibles super delicious, but they are made from hemp, making them some of the safest edibles on the planet. on top of that here at CBD Mall we send everything out to a third-party lab for testing, so you know you're getting the best!
Recently Viewed