Delta-8 THC Snacks Brownies - 250MG
Product Info
Get baked with a batch of Brownies, the sweet, chocolate, cannabis edibles treat that cures and causes the munchies all in one. Experience the bliss that comes from a sugary mix of chocolate and cannabis in an edible treat that lifts you to another dimension. And with a dash of decadent rainbow sprinkles to top it all off, these Hybrid Cannabis Brownies make the perfect snack. So reward yourself with a proper baked treat that gets you appropriately baked.
Brownies cannabis treats are an adult snack — a made-to-order baked good for grown-ups looking to chill, relax, and reach another plane. They're made with an all-natural herb of the best kind; it's super sweet bud that gets you buzzed and makes everything feel better. With Brownies, treating yourself to all-natural cannabis never felt so good.
Brownies' all-natural hybrid cannabis treats are high-quality edibles filled with baked goodness. For the best experience, start with a low-dose or single-serving until you know how the edible will affect you. Like all the best cannabis edibles, Brownies may take up to two hours to reach maximum effect. For the perfect buzz, make Brownies your only treat.
Brownies cannabis snacks are an all-natural way to tickle your taste buds. These delicious chocolatey treats contain no carcinogens, no synthetics, and no impurities. In here, you'll find nothing but pure baked bud for a sweet high that will have you coming back for more.
Active Ingredients
Delta 8 Products are pure, all-natural, hemp-infused cannabinoids known especially for their  buzs. Users enjoy these products in myriad forms, including gummies, vapes, and oils. Besides the buzz, users enjoy Delta 8 Products for their many benefits too.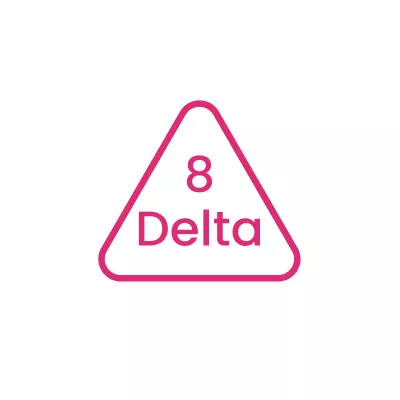 Frequently Asked Questions
Do delta 8 edibles make you high?
People who have tried delta 8 THC edibles report that the high is more subdued than that of delta 9 THC edibles. People may feel tired, relaxed, or hungry after consuming delta 8 THC edibles. The effects on the body are more significant than those of d9 THC, and users report feeling more focused.
Tell me about delta 8 chocolate
Delta 8 chocolate is like any edible (except much more delicious!). It comes on slow and hits you hard. You only need to eat one or two squares to really feel the effects.
How safe are delta 8 edibles?
Both delta-8 and delta-9 are medically harmless. Since there is no regulation, there is no safe amount (from a legal standpoint), but from a practical standpoint, there is no safe amount.
Do you have different types of delta 8 chocolate?
Our delta 8 chocolate comes in different varieties including dark chocolate and milk chocolate. We even have some Belgian delta 8 chocolate!
What is the duration of a delta 8 edible?
The effects of delta-8 THC on your body last for up to five hours, but metabolites persist for up to 90 days. Most tests do not detect metabolites for more than a few days. Chronic users may still test positive after 30 days.