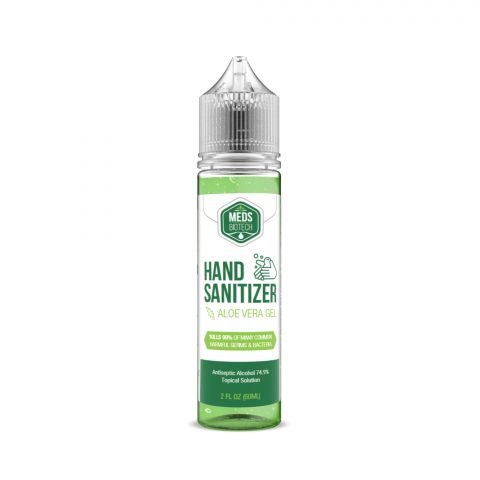 On sale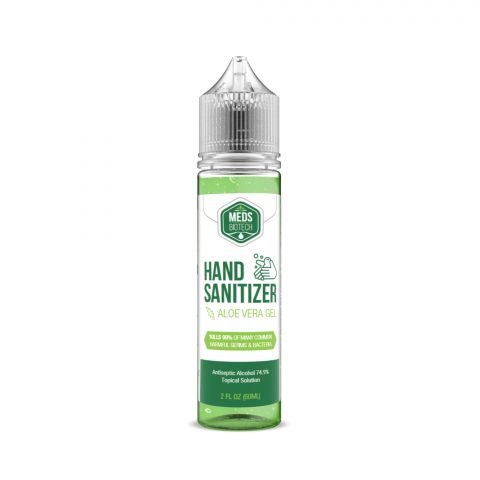 Meds Biotech Hand Sanitizer 2oz
Product Info
This convenient Hand Sanitizer with Aloe is an antimicrobial gel that contains 70 percent ethyl alcohol to help reduce the number of germs on hands, and moisturizers to help keep skin hydrated. No rinsing with water or drying with towels is needed. Please note that while alcohol-based hand sanitizers can quickly reduce the number of germs on hands, they do not eliminate every kind of pathogenic microorganism. This hand sanitizer meets U.S. Food and Drug Administration (FDA) healthcare personnel hand-washing requirements. It's perfect for on-the-go uses when traveling outside of the home, and fits neatly in purses, backpacks, or briefcases.
Ethyl Alcohol, Aloe, Glycol, Glycerin.
Frequently Asked Questions
What kind of body care products do you have?
Among our CBD bath & body products are bath bombs, creams, soothing gels, hair products, skin products, and much more.
Why add CBD to body care lotions and oils?
CBD gives your skin an extra layer of hemp-infused care. With CBD your skin will feel moisturized and have an extra glow!
Are Meds Biotech CBD products safe to use?
Yes, Meds Biotech products are pharmacist formulated and made from all-natural hemp cultivated in the USA. They are perfectly safe.
Why are hemp oil creams and masks (and other products) better for skin than normal skincare and beauty products?
It is a natural product. Besides providing long-lasting moisture, our hemp creams and hemp scrubs (and everything else we make) balance out oily skin and calm irritated skin. We consider hemp oil to be the perfect skincare product.
Are your bath & body products made with real hemp?
Yes, all of our bath & body products, from our bath bombs to our candles are made with real, all-natural hemp cultivated in the USA.