Sababa Full Spectrum CBD Gummies - Watermelon - 500MG
Product Info
Any season can feel like summer with Sababa Full Spectrum CBD Gummies in Watermelon flavor! These 100% natural, all-American made, kosher treats are perfect for any occasion. These watermelon delicacies will give you all the benefits of Full Spectrum CBD accompanied by a delicious gummy flavor made from fish gelatin.
But the fun doesn't end there! With 500mg of Full Spectrum CBD and 20 gummies in each jar, you get 25mg of Full Spectrum CBD in each bite! Full Spectrum CBD means that these delicious gummies not only contain CBD, but also other cannabis plant extracts like terpenes and cannabinoids apart from CBD. These products may also contain some THC (no more than 0.3%, of course), so they may give you an extremely mild buzz.
Like all of our products, Sababa Full Spectrum CBD Gummies in Watermelon are rigorously tested by third-party labs for purity and safety. Hurry up and don't miss out on these delicious, 100% legal CBD treats!
Total Full Spectrum CBD
500
Full Spectrum CBD Per gummy
25/gummy
Glucose Syrop, sugar, gelatin (fish), modified corn starch, apple juice (concetrate), citric acid, malic acid, artificial flavors, titanium dioxide, artificial colors (yellow 5, yellow 6, blue 1), Hemp Derived Full Spectrum CBD.
Active Ingredients
Full Spectrum CBD Products are pure, all-natural, hemp-infused cannabinoids known especially for their infused wellness effects. Users enjoy these products in myriad forms, including gummies and oils. Besides their wellness properties, users enjoy Full Spectrum CBD Products for their many other benefits too.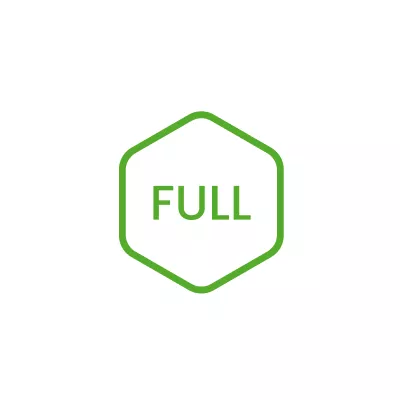 Frequently Asked Questions
What types of products can be considered full spectrum?
We offer a very wide variety of CBD products, including CBD oil, CBD edibles, CBD gummies, CBD creams, CBD topicals, CBD capsules, CBD drinks, and so many more.
Gummies: What Are They Used For?
Despite the benefits of oil, gummies are very popular in both wellness and recreational circles due to their taste, versatility, and ease of storage.
Can full spectrum hemp contain any other cannabinoids?
Among full-spectrum CBD's cannabinoids, you'll find:THCA: A form of tetrahydrocannabinol when heated up or burned. CBDA: A form of CBD that is abundant in hemp plants. It converts into CBD when heated.CBN: When tetrahydrocannabinol degrades, it produces CBN. CBN works well in combination with CBD.CBG: Another potent cannabinoid with great potential.THCV: This is structurally similar to THC, though with different effects.
How can Gummies help me?
Providing a tasty alternative to other forms, gummies provide a variety of benefits, plus they just taste delicious!
How long do gummies work for?
Phytocannabinoids are released into our endocannabinoid system as soon as the food particles are broken down in our digestive system. This interacts with the endocannabinoid system to promote internal balance. Depending on your weight, metabolism, and what you ate during the day, gummies can kick in in as little as half an hour, or it can take two hours for you to feel the effects. Chew up the gummy thoroughly before swallowing it to speed up the process.