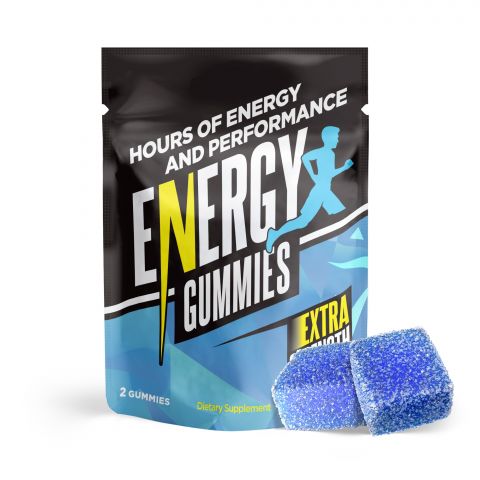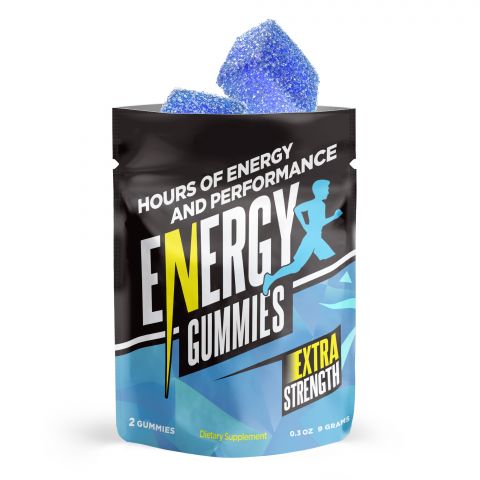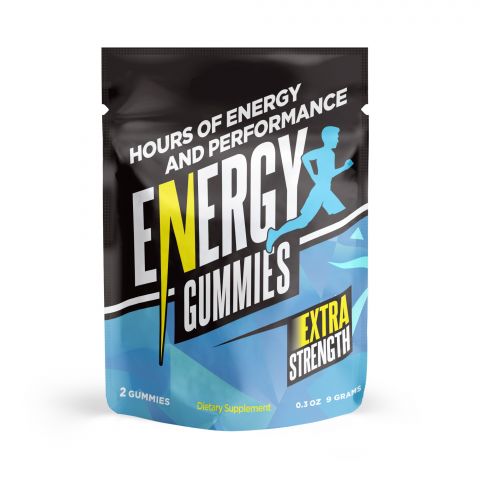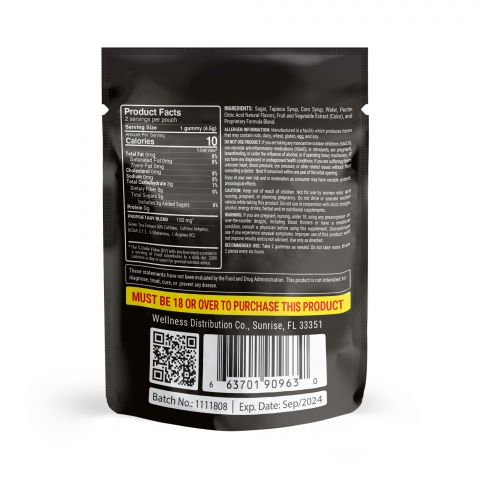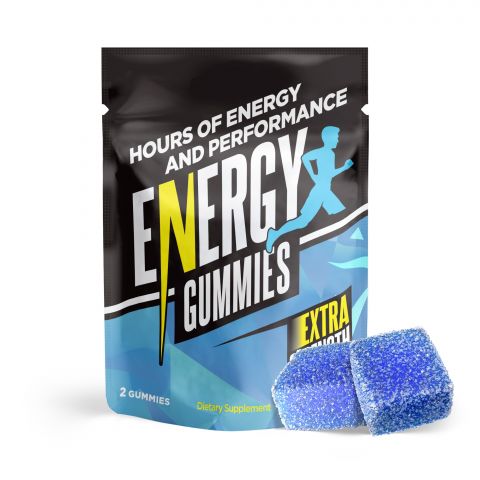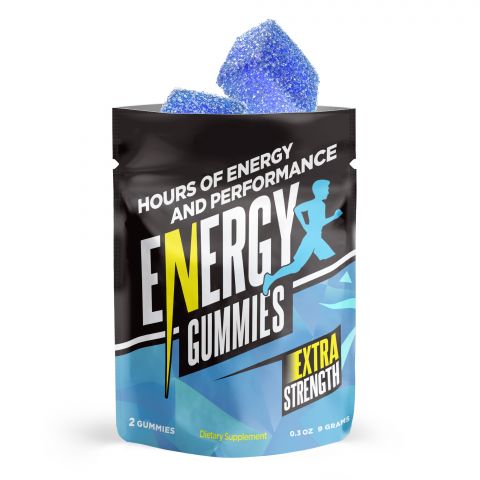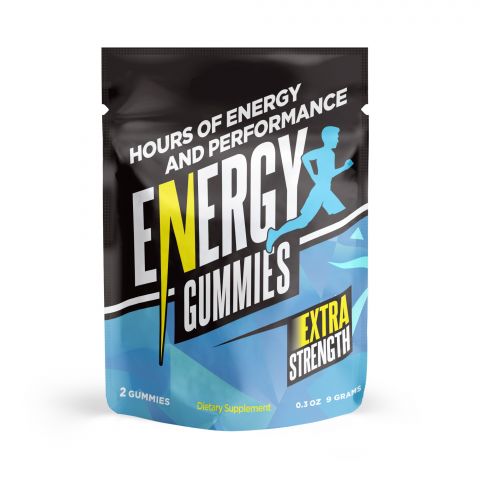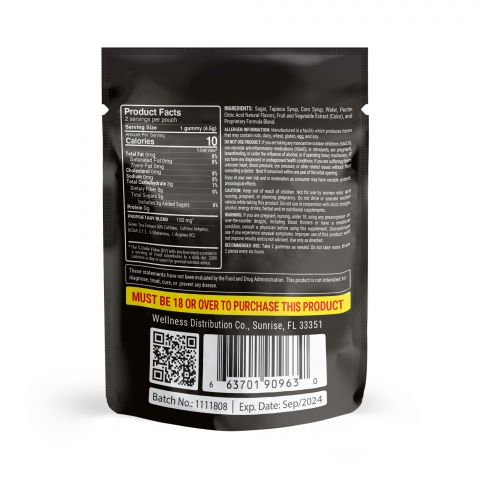 2 Pack - Energy Gummies - Extra Strength
Product Info
Are you feeling exhausted? Do you keep running out of energy? Is the workday a constant struggle? Do you have problems simply keeping your eyes open? You don't need rest or a day off. You need energy! Better yet, you need Energy Gummies! Just two gummies give you the zip you need to go, go, GO! 
Energy Gummies are the all-natural solution to America's energy crisis. With our proprietary blend of natural ingredients, you can finally stay focused, energized, and awake. Finish your tasks on time (or early)! With all-natural Energy Gummies, you'll go from barely noticed to getting top marks in no time!
In today's non-stop world, you have to do a lot —get the kids ready, go to work, take care of the house, and care for aging parents. You need more than coffee to get you through the day. With Energy Gummies, you won't crash, and you won't feel down the next day. Our secret is an all-natural proprietary blend that helps you stay energized and focused. There are no unnecessary fillers, artificial colors, or preservatives used when manufacturing our Energy Gummies. It's just pure energy at a great value!
Sugar, Tapioca Syrup, Corn Syrup, Water, Pectin, Citric Acid Natural Flavors, Fruit And Vegetable Extract (Color), and Proprietary Formula Blend.
Frequently Asked Questions
Gummies: What Are They Used For?
Despite the benefits of oil, gummies are very popular in both wellness and recreational circles due to their taste, versatility, and ease of storage.
What are supplements?
Supplements are a collection of non-cannabinoid, non-hemp-derived products. Like everything here at CBD Mall, they are all-natural and designed to help you.
How can Gummies help me?
Providing a tasty alternative to other forms, gummies provide a variety of benefits, plus they just taste delicious!
How long do gummies work for?
Phytocannabinoids are released into our endocannabinoid system as soon as the food particles are broken down in our digestive system. This interacts with the endocannabinoid system to promote internal balance. Depending on your weight, metabolism, and what you ate during the day, gummies can kick in in as little as half an hour, or it can take two hours for you to feel the effects. Chew up the gummy thoroughly before swallowing it to speed up the process.
Are Mushroom Bites a cannabinoid product?
No, Mushroom Bites have no hemp or cannabinoids in them. These are natural supplements made with lion's mane, reishi, and cordyceps.