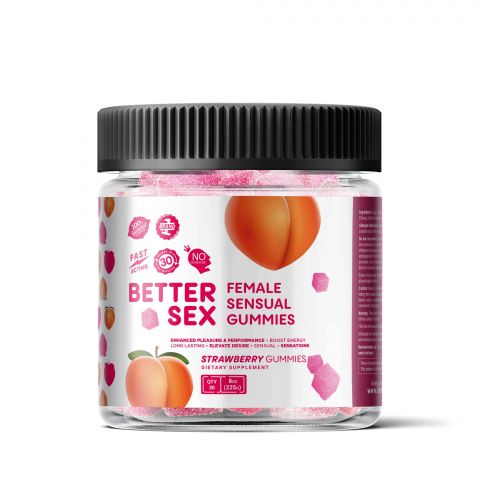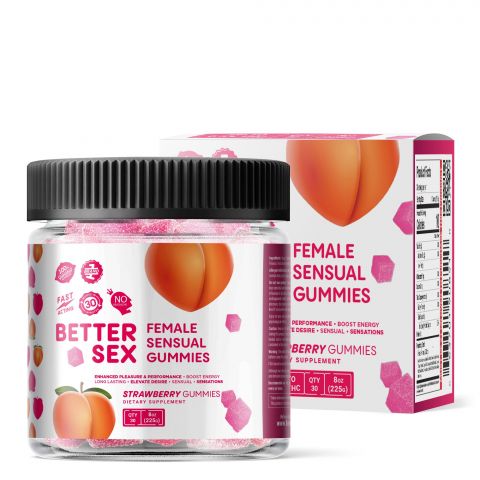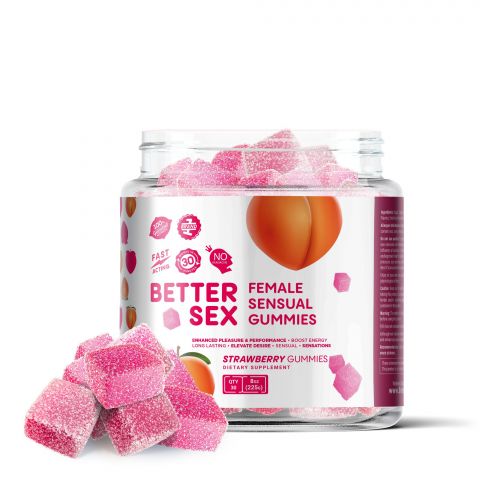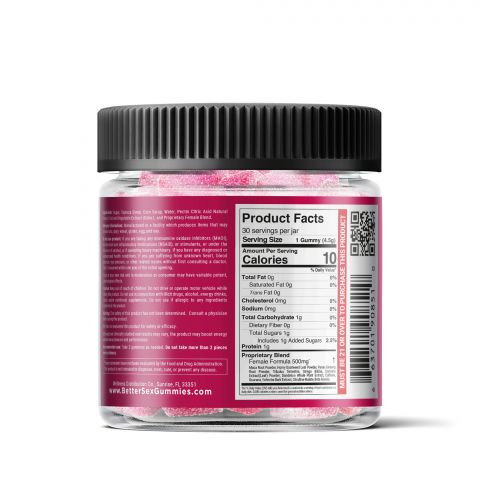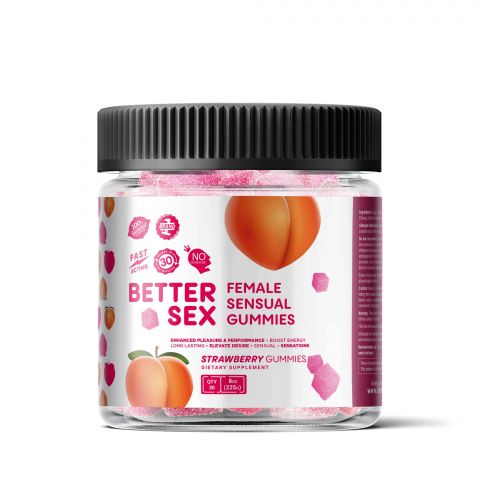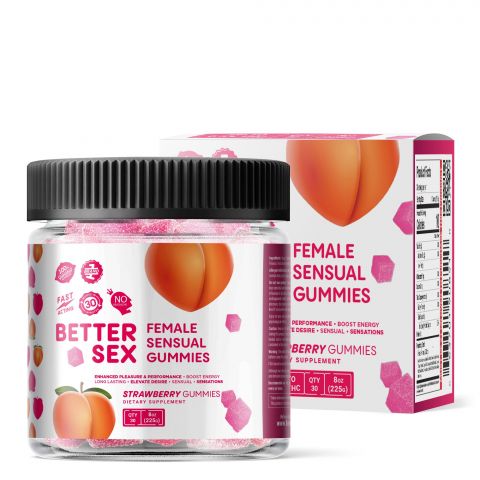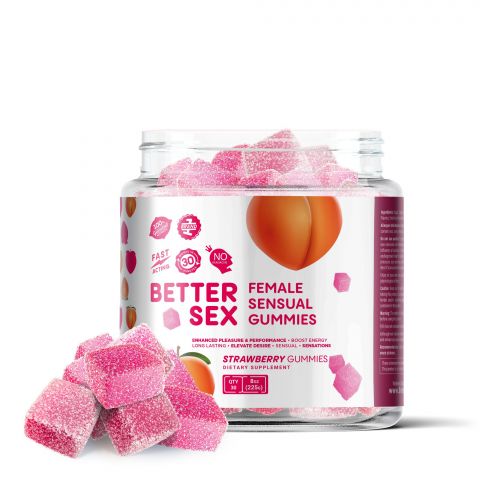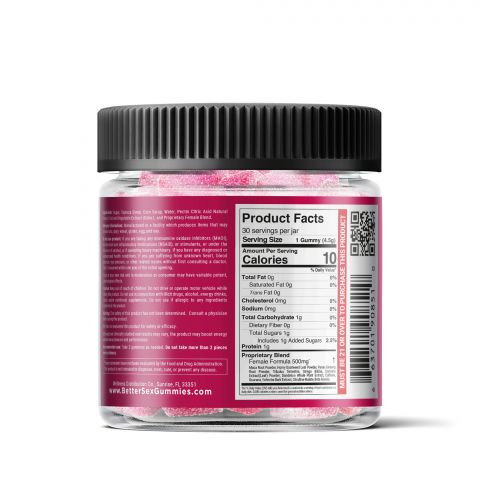 Better Sex Female Sensual Gummies in Jar
Product Info
Ladies, is your sex life good, or could it be better? Do you wish you could add a little spark to the bedroom, the living room, or the kitchen? Then you don't need good sex; you need Better Sex.
Turn up the passion with Better Sex Female Sensual Gummies. These sweet, juicy gummies will increase your arousal - guaranteed! It's what you've always wanted from your relationship, even if you're not in one. You'll feel pure pleasure and ecstasy with two strawberry gummies from Better Sex.
Let's not even get into what happens to your partner too!
Better Sex Female Sensual Gummies do what they say they will - help couples have better sex. Better Sex works fast, so you don't have to. In under 30 minutes, you'll feel the fire and passion you've always craved. You'll be so excited that you won't be able to keep your hands off your partner!
With Better Sex Female Sensual Gummies, there are no headaches, no side effects, and no after-effects either. Just pure pleasure and joy in the bedroom (or whatever room you prefer). Trust us; you need Better Sex.
Sugar, Tapioca Syrup, Corn Syrup, Water, Pectin Citric Acid Natural Flavors, Fruit and Vegetable Extract (Color), and Proprietary Female Blend.
Frequently Asked Questions
Gummies: What Are They Used For?
Despite the benefits of oil, gummies are very popular in both wellness and recreational circles due to their taste, versatility, and ease of storage.
What are supplements?
Supplements are a collection of non-cannabinoid, non-hemp-derived products. Like everything here at CBD Mall, they are all-natural and designed to help you.
How can Gummies help me?
Providing a tasty alternative to other forms, gummies provide a variety of benefits, plus they just taste delicious!
How long do gummies work for?
Phytocannabinoids are released into our endocannabinoid system as soon as the food particles are broken down in our digestive system. This interacts with the endocannabinoid system to promote internal balance. Depending on your weight, metabolism, and what you ate during the day, gummies can kick in in as little as half an hour, or it can take two hours for you to feel the effects. Chew up the gummy thoroughly before swallowing it to speed up the process.
Are Mushroom Bites a cannabinoid product?
No, Mushroom Bites have no hemp or cannabinoids in them. These are natural supplements made with lion's mane, reishi, and cordyceps.