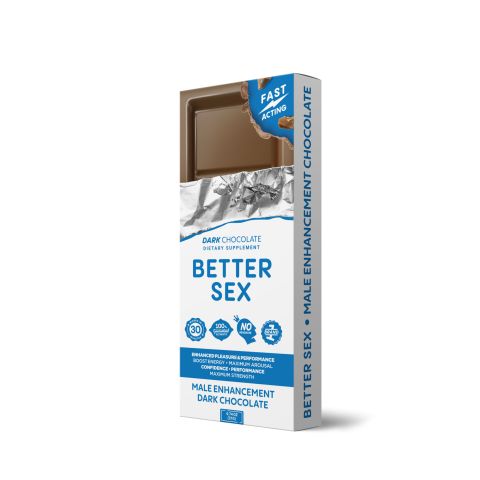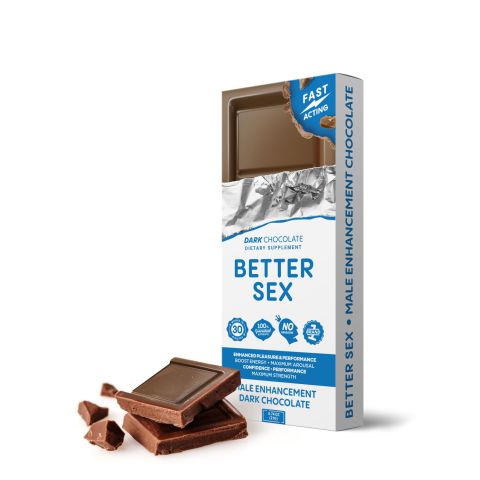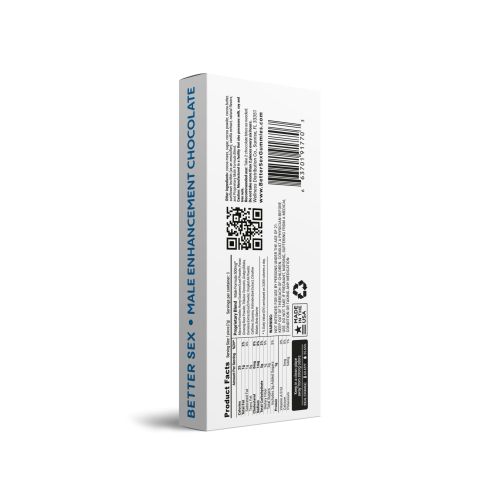 On sale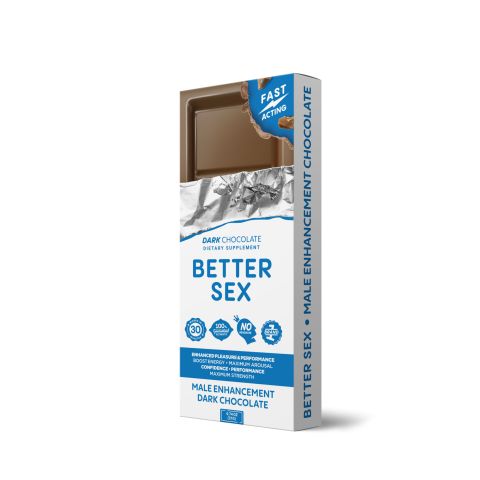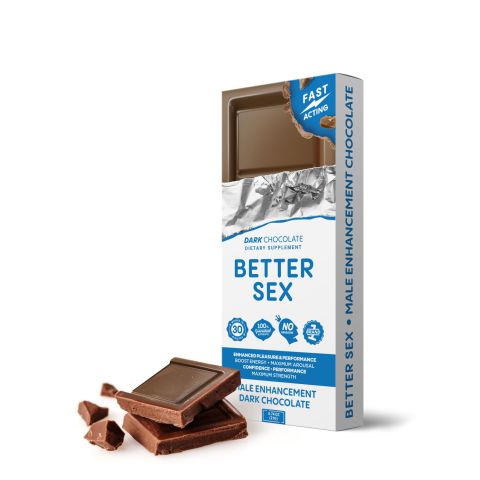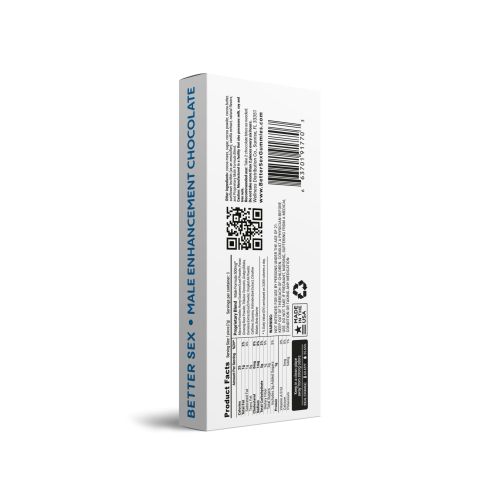 Better Sex - Male Enhancement Dark Chocolate
Product Info
Gentlemen, is your personal life seeking a revitalizing boost? Imagine this situation: you arrive home after a taxing day, your energy drained and your mind preoccupied with work, financial obligations, and the ceaseless pressures of existence. The excitement that once fueled your evenings now appears distant, as you give in to the temptation of TV or a snack, only to fall asleep by 8 p.m. Your romantic life might be acceptable, but why settle for that when it could be extraordinary?
It's time for a transformation; it's time for Better Sex Male Enhancement Dark Chocolate. Rediscover the vitality that's been absent from your relationship. With just two delectable bites, you'll unlock a wellspring of confidence and endurance, reigniting the spark you share with your partner. These chocolates aren't merely a pledge; they're the gateway to reinvigorating intimacy and delight.
The secret? Better Sex chocolate acts swiftly, enabling you to fully relish the moment. In under 30 minutes, you'll experience a resurgence of the passion and intensity that have been elusive in recent times. The stresses of work, bills, and daily routines will fade away, replaced by a sense of enthusiasm that draws you closer to your partner. However, remember to take a moment to pause—maintaining a balanced pace is crucial. While Better Sex Male Enhancement Dark Chocolate lays the groundwork, the path to satisfaction remains yours to navigate.
Embrace prolonged stamina, elevated energy, and renewed self-assurance with Better Sex Male Enhancement Dark Chocolate. Bid farewell to concerns about headaches, adverse effects, and lingering discomfort. Instead, embrace pure satisfaction and exhilaration, wherever your desires lead you. So, prepare to usher in a few days of renewal by setting aside the demands of daily life, because Better Sex is here to elevate your experience.
Cocoa mass, sugar, cocoa powder, cocoa butter, sunflower lecithin (as an emulsifier), vanilla extract, natural flavors, and Proprietary Female Formula Blend.
Customers Reviews
There are no reviews yet. Be the first to write a review!
Frequently Asked Questions
What are supplements?
Supplements are a collection of non-cannabinoid, non-hemp-derived products. Like everything here at CBD Mall, they are all-natural and designed to help you.
Are Mushroom Bites a cannabinoid product?
No, Mushroom Bites have no hemp or cannabinoids in them. These are natural supplements made with lion's mane, reishi, and cordyceps.
Are supplements safe?
Yes, our supplements products are completely safe. These products are third-party tested and designed to help you be your best self, whether that's giving you energy or helping you shed a few pounds.
Why should I try a supplement product?
Supplements are a great way to enhance your wellness and well-being without hemp or cannabinoids, get rest, energy, or lose weight with all-natural herbs and vitamins. Be your best self with supplements.
Are supplements legal?
Of course, these supplements are 100% legal. As with anything, we suggest speaking with your doctor or a medical professional before beginning a regimen. But our supplements are designed to help you take little steps toward big goals, such as weight loss, gaining energy, and more.
Recently Viewed