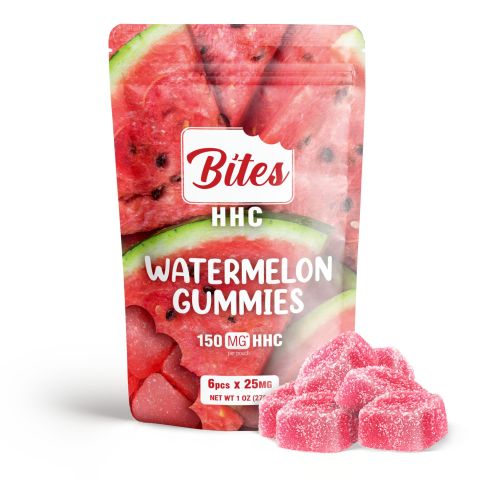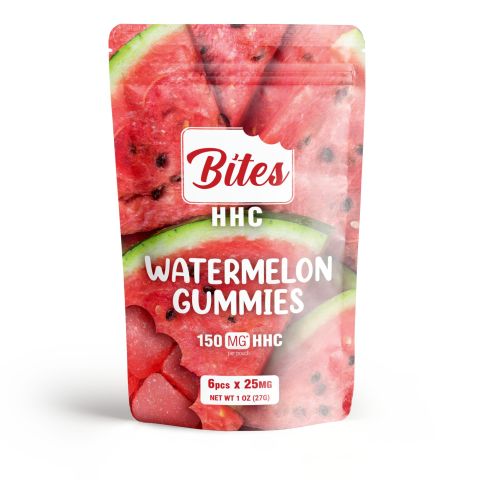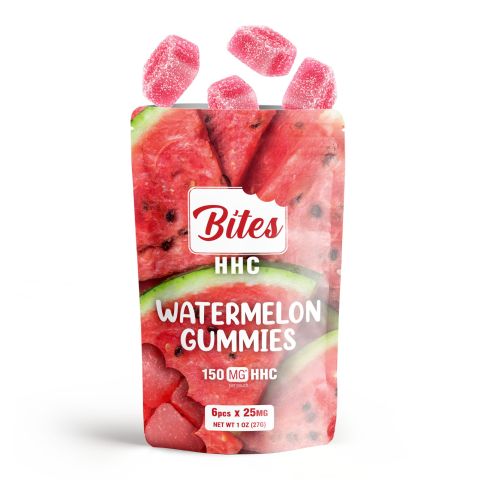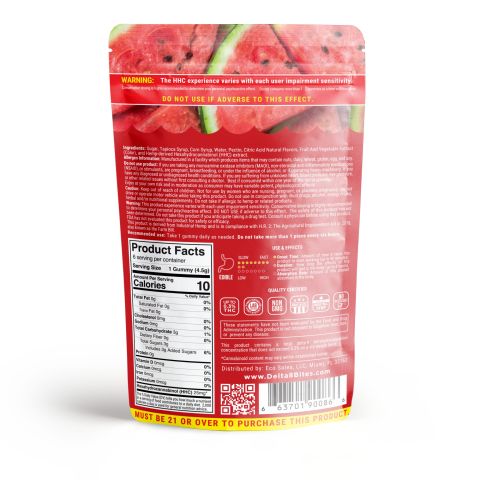 Sold out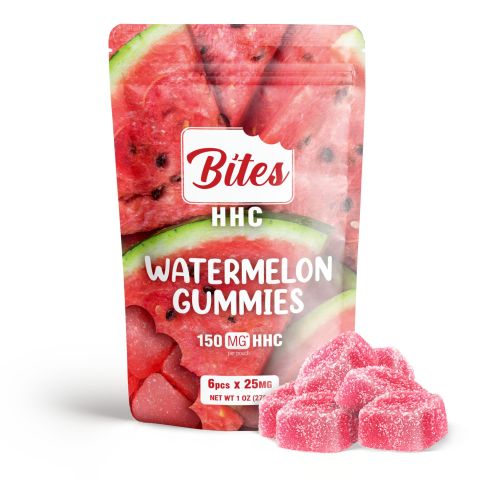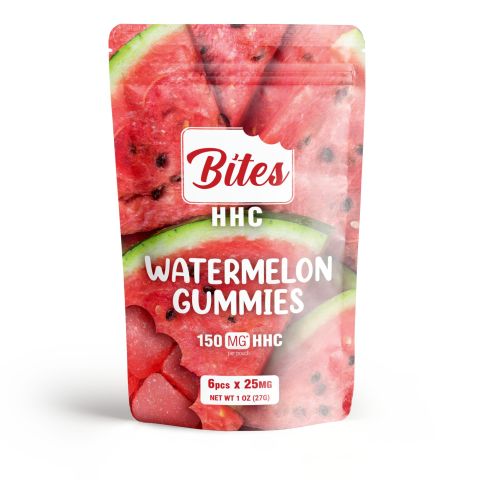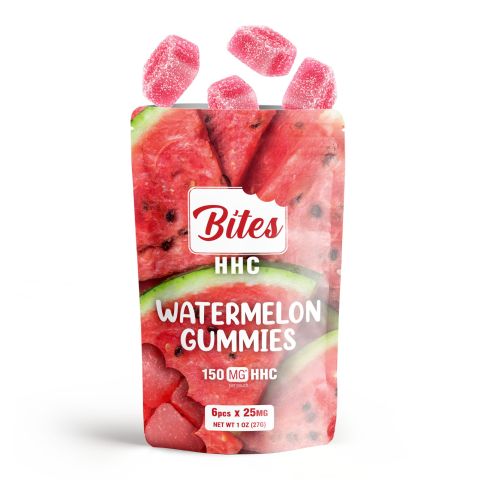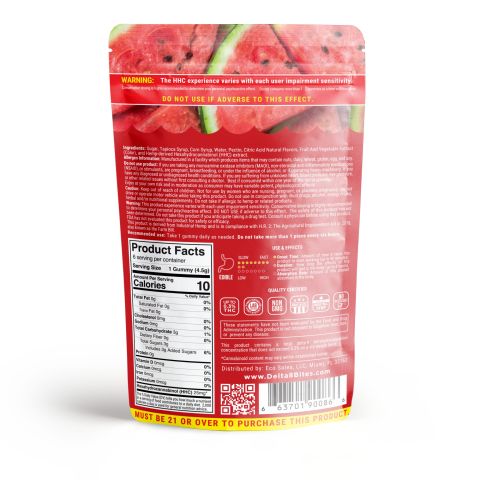 Bites HHC Gummies - Watermelon - 150MG
Product Info
Try our HHC bites and experience this exciting cannabinoid in a deliciously exciting way! They're the bite-size HHC gummies that give you an incredible (and legal) high! Now available in Watermelon these HHC bites include 150mg of your favorite new cannabinoid. You'll feel relaxed and buzzed in new and unique ways.
You're in complete control with 6 pieces per bag at 25mg each. Enjoy a refreshing Watermelon flavor with a bite-sized experience and a king-sized punch!
What is HHC? HHC or hexahydrocannabinol is the newest hemp-based cannabinoid that's been rediscovered over the past year. HHC is milder than some of your favorites — it gives users a smooth and subtle buzz that leaves you clearheaded and ready to take on the day. And the best part? This tremendous new cannabinoid is legal across the United States.
So, whether you're hanging out with friends or chilling on your own, these HHC Bites in Watermelon will let you enjoy an epic HHC experience on your own terms.
More About Our Bites HHC Gummies
Made with hemp-derived HHC extract

 

 

Made from all-natural hemp cultivated in the USA
Farm Bill compliant, federally legal, and legal in most states
High potency HHC gummies with delicious flavors
Weighs 1oz with 25mg of HHC
Must be 21 years or older to purchase
How To Use Bites HHC Gummies
Start slow and work your way up when dosing
Take before bed to promote rest
Take with friends for a good time
Always use in moderation
Sugar, Tapioca Syrop, Corn Syrop, Water, Pectin, Citric Acid Natural Flavors, Fruit And Vegetable Extract (Color), and Hemp-derived Hexahydrocannabinol (HHC) extract
Customers Reviews
There are no reviews yet. Be the first to write a review!
Frequently Asked Questions
Gummies: What Are They Used For?
Despite the benefits of oil, gummies are very popular in both wellness and recreational circles due to their taste, versatility, and ease of storage.
How can Gummies help me?
Providing a tasty alternative to other forms, gummies provide a variety of benefits, plus they just taste delicious!
How long do gummies work for?
Phytocannabinoids are released into our endocannabinoid system as soon as the food particles are broken down in our digestive system. This interacts with the endocannabinoid system to promote internal balance. Depending on your weight, metabolism, and what you ate during the day, gummies can kick in in as little as half an hour, or it can take two hours for you to feel the effects. Chew up the gummy thoroughly before swallowing it to speed up the process.
What is the duration of gummies' effects?
Depending on your metabolism, tolerance, and how much you take, our gummies will last anywhere from four to six hours. If you want to keep your gummies fresh for as long as possible, you will need to store them properly. If you keep the container airtight and in a cool, dry place, they will remain flavorful and potent for up to 18 months.
What is the recommended dosage of gummies?
In general, optimal gummy dosage depends on your requirements and your tolerance to phytocannabinoids. Our gummies are available in a variety of strengths at CBD Mall. To test out how it affects you, start with one gummy or half a gummy. From there, you can incrementally increase your gummy intake until you find the dose that works best for you.
Recently Viewed