Blackberry Gummies - Melatonin - 6MG - Rest Sleep Gummies
Product Info
Your mind wanders, and you lie awake with your thoughts racing. All night you think about work, the kids, bills... the stress builds. Like millions of people, you struggle to fall asleep. Now, there's something that can help! Rest Sleep Gummies with Melatonin can gently ease your mind to sleep. The secret is Melatonin, 6mg per pouch and 3mg per gummy. It's an all-natural way to help your body rest. 
Rest Sleep Gummies with Melatonin have a spoonful of sweetness and a tasty blackberry flavor that makes them dreamy. There's no janky aftertaste to keep you from falling asleep. So forget about sleep aids that taste bad and make you more awake. Sleep like a baby, snore like an ogre and do it with the enjoyable taste of blackberries. 
You need fast-acting sleep products to help you wake up refreshed and rested. You'll never sleep through the essential meetings at work again! Our convenient 2-pack pouch of Rest Sleep Gummies with Melatonin will help you fall asleep wherever you are! Melatonin is all-natural, which means you can fall asleep quickly with these gummies. They get absorbed into your system and spread throughout your entire body.
Sugar, Tapioca Syrup, Corn Syrup, Water, Pectin, Citric Acid Natural Flavors, Fruit And Vegetable Extract (Color), and Melatonin.
Active Ingredients
Melatonin Products are pure, all-natural, sleep supplements known especially for their ability to promote your body's natural ability to rest. Users enjoy these products in myriad forms, including gummies and capsules. Melatonin can help regulate your circadian rhythm.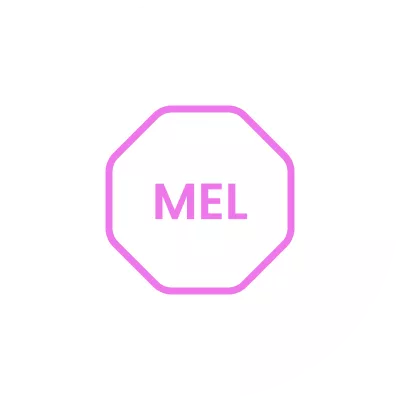 Customers Reviews
There are no reviews yet. Be the first to write a review!
Frequently Asked Questions
What are Rest Gummies?
Rest Gummies are an herbal supplement that contains melatonin to help promote natural sleep cycles and improve the quality of your sleep.
How do Rest Gummies work?
Melatonin is a hormone that is naturally produced by the body to regulate sleep-wake cycles. Rest Gummies contain melatonin, which can help regulate your circadian rhythm and promote restful sleep.
Are Rest Gummies safe?
Yes, Rest Gummies are safe when used as directed. They contain all-natural ingredients and are free of harmful additives or fillers.
Can Rest Gummies be used to treat insomnia?
Rest Gummies can be used to help improve the quality of your sleep, but they are not intended to treat chronic insomnia. If you are experiencing persistent sleep problems, consult a healthcare professional.
How many Rest Gummies should I take?
The recommended dosage of Rest Gummies is one to two gummies, taken 30 minutes before bedtime. Do not exceed the recommended dosage without consulting a healthcare professional.
Recently Viewed