CBD Wellness Mood 3 Pack Bundle
Product Info
You can enjoy delicious CBD bites with Yum Yum Gummies with vitamins and gummy bears in 2500mg, or you can stay on top of your wellness with Meds Biotech CBD oil.
What's included in the CBD Wellness Mood Bundle:
Meds Biotech CBD Oil - 550MG
Relax Gummies - CBD Infused Gummy Bears - 2500mg
Yum Yum Gummies 500mg - CBD Isolate Multivitamin
Yum Yum Gummies 500mg - CBD Isolate Multivitamin
Water, Cane Sugar(sucrose), Glucose Syrup (Corn Syrup), Citrus Pectin (E-440), Citric Acid (E-330), Sodium citrate, Black carrot extract/CURCUMIN Spirulina extract, Natural Apple flavor, Adipic acid, Maple syrup, Chili pepper.
Relax Gummies - CBD Infused Gummy Bears - 2500mg
Corn Syrup, Sugar, Gelatin, Fumaric Acid, White Grape Juice from concentrate, Citric Acid, Lactic Acid, Calcium Lactate. Glycerin, Natural & Artificial Flavors, Titanium Dioxide (for color), Silicon Dioxide (Anticaking Agent), Artificial Colors (Red 40, Yellow 5, Yellow 6, Blue 1), & Melatonin, Hemp Extract.& ;Proprietary Blend and CBD
Meds Biotech CBD Oil - 550MG
USP Grade Vegetable Glycerin (VG), Propylene Glycol, CBD (Hemp) Oil, Natural Flavors.
Active Ingredients
CBD Products are pure, all-natural, hemp-infused cannabinoids known especially for their wellness effects. Users enjoy these products in myriad forms, including gummies and oils. Besides the wellness properties, users enjoy CBD Products for their many other benefits too.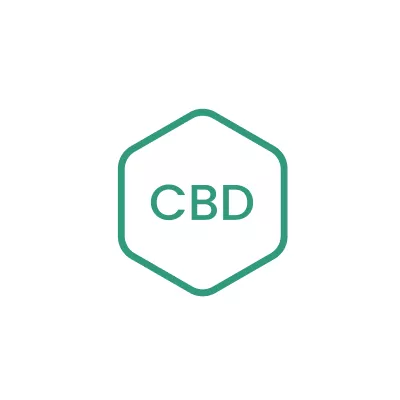 Frequently Asked Questions
CBD edibles: what are they?
Sweet CBD edibles, such as CBD gummies, sour bears, chocolate, or something else, are the most common. If you're an on-the-go person who doesn't have time to relax with an oil or something else, this is an easy way to get your daily dose of full-spectrum or CBD isolate. In addition to being sweet and delicious, CBD edibles are a convenient way to consume CBD.
What do CBD edibles do?
Whether it is a gummy, a chocolate bar, a hand-crafted edible, or something else, CBD edibles provide you with all the benefits of hemp-derived CBD. It will improve your wellness routine and provide rest, relaxation, and rejuvenation.
Will CBD edibles show up on a drug test?
You shouldn't have problems with your drug test when you eat CBD edibles. It is possible for a false positive to occur, particularly if you use full spectrum CBD.
Do you have CBD edible products?
You can find a variety of edible products that contain Delta-8 and CBD, including gummies, chocolates, lollipops, truffles, and so much more. The hemp-derived cannabinoids you enjoy most are delivered through edibles that we are constantly innovating and creating.
What are CBD's benefits?
You will soon discover that CBD has many benefits for you. CBD companies are prohibited from making health claims about CBD, however, since it is not FDA-approved. Across the country, CBD clinical trials are taking place. Meanwhile, CBD is great.