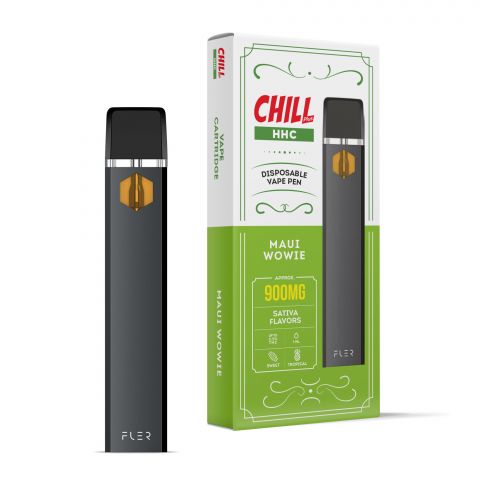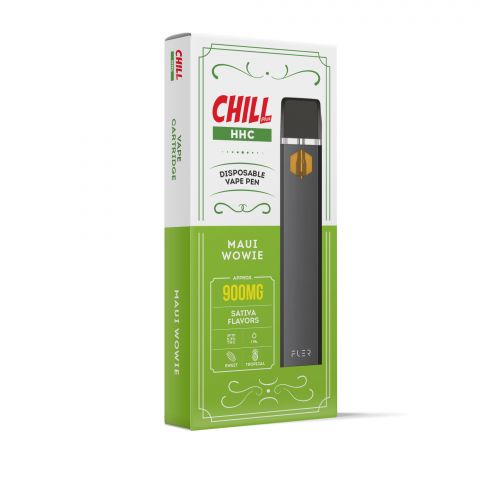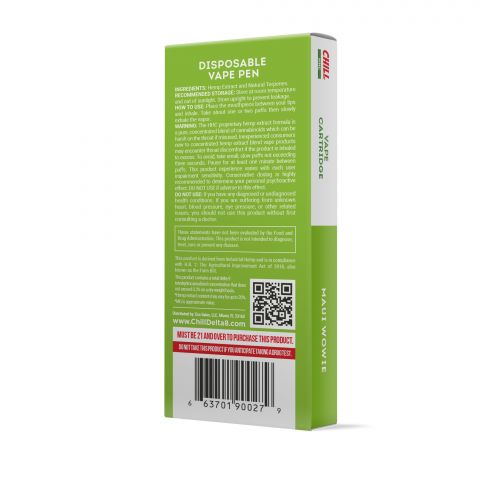 On sale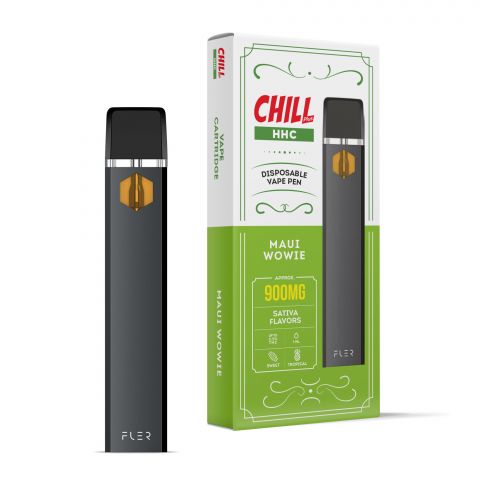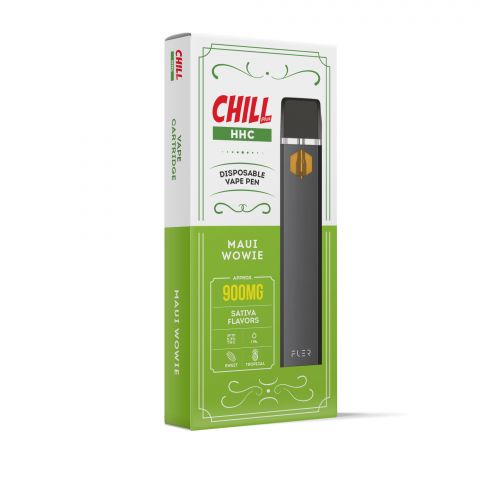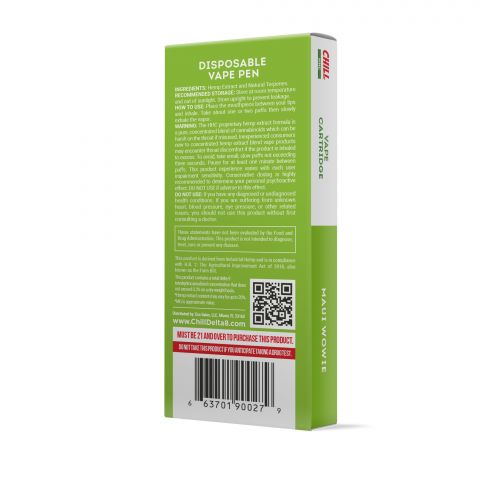 Chill Plus HHC THC Disposable Vape Pen - Maui Wowie - 900MG
Product Info
Do you need an all-expenses paid vacation from your current HHC vape? Can you taste the crisp, clean flavor of hemp extract and natural terpenes with each puff? Perhaps you need something new from your HHC vape pen — a refreshing air of bold vape juice that stimulates your sense and relaxes your nerves. What you need is to Chill! You get just that and more with Chill Plus HHC THC Disposable Vape Pen now in Green Crack. It's 900mg of hemp extract and natural terpenes fresh from the field with a pure buzz you soon won't forget.
Now you can say goodbye to stress aloha to pleasure with our Chill Plus HHC THC Disposable Vape Pens that will have you feeling like basking in sunshine in the tropical, island-inspired flavor of Maui Wowie. You'll enjoy an entire body high with a touch of cerebral stimulation — just enough to keep things Chill throughout your whole buzz.
Try the Chill Plus HHC THC Disposable Vape Pen in Maui Wowie today and see what 900mg of sweet, clean, and pure hemp-derived HHC can do for you. We use only the freshest processes to cultivate our hemp and extract our cannabinoids, and all of our compounds are third-party tested for your safety. When you vape Chill, you're guaranteed the best, safest, and Chillest HHC on the market today!
Strength Per puff
3.75mg/puff
Hemp-derived Hexahydrocannabinol (HHC) extract and Natural Terpenes.
Customers Reviews
There are no reviews yet. Be the first to write a review!
Frequently Asked Questions
What is the best way to change the temperature on my vape pen?
Three presses of the button will change the temperature. Keep doing this until you reach the temperature you desire.
Do you know what PACT is? What is the PACT Act?
New federal law, the PACT Act, imposes additional requirements on the shipping of vape and tobacco products. We comply with all federal, state, and local laws.
Do vapes ship differently from other items?
As a result of new federal laws regarding vaping products, we will begin shipping vape products via USPS starting in April 2021. As of April 5, 2021, UPS will not transport vaping products to, from, or within the United States due to the increased complexity in shipping those items, we wrote in a recent blog. You can read more here.
Are Chill Plus products psychoactive?
Yes! Although some of our Chill Plus products are blended with CBD for wellness and relaxation, cannabinoids like delta 8 and HHC take charge of giving you the relaxing buzz you crave. 
Are Chill Plus products legal?
Yes! Chill Plus products are made using hemp-derived cannabinoids compliant with the 2018 Farm Bill. Even though some states restrict cannabinoids to different extent, our products are federally legal. 
Recently Viewed