Delta 8 - Pre Roll - Super Sour Diesel - 250mg - Fresh
Product Info
The Super Sour Diesel Pre-Roll with 250mg of Delta 8 lets you reach for something higher. Are you looking to feel better than good? You don't want to feel happy, what you really want is a buzz! And there's no better way to get a buzz than with Fresh Pre-Roll.
Now available in Super Sour Diesel, the new Fresh Delta 8 Pre-Roll offers 250mg of pure Delta 8. It's a buzz-worthy puffing experience from head-to-toe, one that's both smooth and familiar. Just a couple of puffs will have you feeling on top of the world. It's the best buzz you could imagine.
Fresh Delta 8 Pre-Rolls are lab-tested by a third-party, so you can be sure you're buying only the best. Moreover, with only all-natural, non-GMO, hemp-derived cannabinoids, you're getting a pure experience unlike anything else on the market today. Our products contain absolutely no synthetics and no Vitamin E Acetate. If you're looking for a buzz, grab one of these!
Strength Per puff
1.04mg/puff
Delta 8 Per puff
1.04mg/puff
Kief Hemp Flower, and Hemp-derived Delta-8 Extract.
Active Ingredients
Delta 8 Products are pure, all-natural, hemp-infused cannabinoids known especially for their buzz. Users enjoy these products in myriad forms, including gummies, vapes, and oils. Besides the buzz, users enjoy Delta 8 Products for their many benefits too.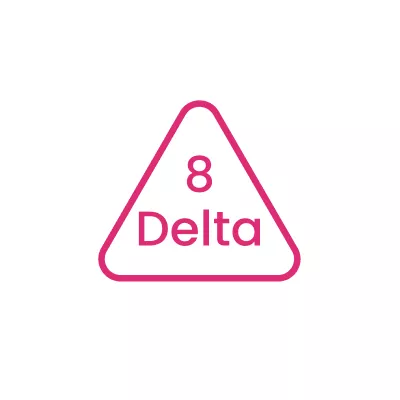 Frequently Asked Questions
Can you explain delta 8 to me?
It is a derivative of and a close cousin to Delta-9 THC. Like its more famous cousin, Delta-8 will provide a legal, psychoactive high, although it will be much smoother and subtler. There are a wide range of products that contain Delta-8 THC, including edibles, oils, concentrates, and more.
Do you think delta 8 is safe?
Indeed! It's completely safe to use Delta-8. It is safe and gives a subtle, but smooth high. We continue to learn about this novel cannabinoid every day. Due to its hemp origins, delta 8 thc cannot harm you. Moreover, CBD Mall's products are thoroughly tested by third parties, so you can be sure you are using only the best delta-8 thc.
What is a pre-roll?
Pre-roll joints that have been rolled ahead of time are known as pre-rolls. In order to make a standard pre-roll, you only need cannabinoids, a rolling paper, and a small filter at the end. The potency of pre-rolls may be increased by adding infusions or other cannabis products. It is not necessary to purchase any other equipment in order to purchase a pre-roll, as opposed to a bowl, bong, or vape.
Are drugs tests affected by delta 8?
If you take delta 8 thc and delta 9 thc (cannabis), it is likely that you will fail a drug test. It is imperative that you take a drug test if you are required to do so for any reason. The use of delta 8 may still be restricted at your workplace and under other circumstances, even though it is legal. Up to 30 days are allowed for Delta 8 thc to remain in your system.
Do you think delta 8 can harm you?
Up to 30 days can pass between the time you consume cannabis and when it leaves your system. It can stay in your system for up to 30 days depending on how often you use it and what type of product you use. Those who use delta 8 once will be clean after a week, while frequent users will need 30 to 90 days.