THCP has been the most talked about cannabinoid in the cannabis world since the Farm Bill first passed back in 2018. These days, more people speak about THCP than they do about Elon Musk's takeover of Twitter (and from the looks of things, Musk could use some THCP carts). In a post-Farm Bill world where dozens of cannabinoids are now legal, including everything from delta 8 to delta 10 to HHC, what makes THCP so remarkable? Why? Perhaps it's because THCP Is 30X stronger than THC. That's right — 30! So let's discover its uses and benefits.
If you're only hearing of THCP for the first time, don't worry. You're not alone.
Unlike many of the other compounds racing to the top of the charts these days, THCP products are relatively new. Researchers only discovered the cannabinoid a few years ago — and they did so by accident (lucky for us). But this novel new product putting a smile on everyone's face has much more to offer than a high that zonks you out. What else is hiding behind the buzz? How much more is there to learn about THCP? Let's find out.
What is THCP? 
THCP, sometimes stylized as THC-P, is an all-natural, hemp-derived compound officially known as tetrahydrocannabiphorol. Unlike other cannabinoids, such as HHC or THCO, discovered in the 1940s, scientists only found this one a few years ago. In 2019 a team of Italian researchers made the accidental but fortuitous discovery when examining samples of hemp using advanced chromatography methods. 
So that means THCP is a new cannabinoid, right?
Not at all, although it can be confusing. While THCP was only recently discovered, the compound has existed for as long as there has been hemp — we just didn't know about it. The original team of Italian scientists found that THCP is similar to delta 9, especially in how it works with the endocannabinoid system. However, they saw one significant difference — something that still has people talking today.
What Makes THCP So Special?
Researchers found that THCP binds to CB1 receptors more efficiently than THC. How much more so? According to the initial data, THCP binds to CB1 receptors at 33 times the rate of traditional cannabis. Putting that in perspective, delta 8 is about half as strong as delta 9, HHC is four times as strong as delta 8 but less so than delta 9, but none of it compares to this.
What makes THCP so special and so different from other cannabinoids? It is the most potent compound we have yet to discover. THCP is over 30 times stronger than any other cannabis product you've ever tried before. If there were a way to crown a king or queen of the cannabis world, THCP would fly down from an alien spaceship and announce that it was taking over. That's the power of THCP.
Has THCP Been Researched?
The original Italian researchers that first discovered THCP did fantastic investigative work into the compound. For example, THCP's alkyl side chain extends longer than THC's. Delta-9 THC has five carbon atoms, while THCP only has three. While these differences might not mean anything to the average cannabis user, they make a huge difference regarding how both compounds interact with the endocannabinoid system and cannabinoid receptors.
THCP Research Is Relatively Young
While the research available on THCP is quite thorough, comprehensive information is still scarce. Much of the research is still in its infancy but continues to grow daily. As noted earlier, the compound was first discovered in 2019, and scientists are just now learning about the benefits and effects of what THCP can (and cannot) do. 
However, the available research is quite thorough and valuable, including the following:
The original study noting the discovery of THCP
A follow-up study noted that THCP may have "a higher degree of prevalence in C. sativa inflorescence than previously estimated."
As THCP products begin to make their way onto the market, many of the more trusted and transparent third-party labs have started to put out guides informing users and others in the cannabis space about the benefits and risks of THCP.
What Are the Effects and Benefits of THCP?
Some cannabinoids are made for getting things done. Others give you a nice buzz and help you get through the day. THCP is neither of those. As the most potent, powerful cannabinoid available on the legal market today, THCP invites you to sit on the couch, watch some bad television, and not stand up for at least eight hours. It's 30 times stronger than cannabis, and it's made for relaxing. The "C" in THCP stands for "couch-lock."
THCP Has More Benefits To Offer
Everyone talks about THCP because of the buzz, but this relatively new cannabinoid offers much more. While the research is still in its infancy, some studies, combined with a preponderance of user reports, show THCP has several wellness benefits. While nothing is concrete at this time — and none of the THCP available in stores can cure or prevent any illness or injury — the future possibilities appear promising.
For example, THCP may have the following wellness benefits:
Extreme Pain Relief
Sleep Aid (especially for those suffering excruciating pain)
Replacement for Rick Simpson Oil (RSO)
Help with Tight Ligaments
Regulate Body Temperature in the Rectum
Again, everything we know about THCP as a wellness product is either anecdotal or from very early research. However, what we have shows much promise for the future.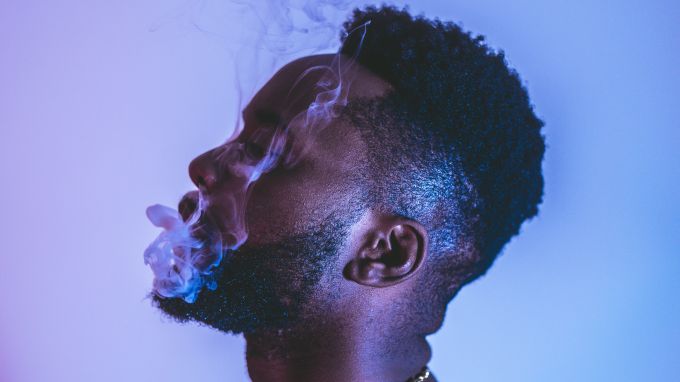 What's the THCP High Feel Like?
THCP gets you higher than high. It's the new skyscraper that's just finished attaching a lightning rod to the top of the building. With a potency that's 33 times more effective than even THC, you'll probably want to clear your plans for the weekend and set aside some time to chill. But all of the fun metaphors and similes in the world can't genuinely explain what the THCP high feels like.
To fully grasp the power of THCP, you must try it for yourself. Spend an evening with a disposable vape in your favorite strain, or find a vape cart that you'll love. If you want to know what a real THCP high feels like, you must dive in with both feet.
What Have Other Users Said About THCP?
Although another way to explore THCP's buzz without getting buzzed yourself is to read up on user reports, and there's no better place for unbiased information than the internet! Over on Reddit, users are sharing stories on various subs about the compound. There are plenty of anecdotes, user experiences, recommendations, and great information. Perhaps one Redditor summed it up best, though, when they wrote, "THCP is ***king amazing."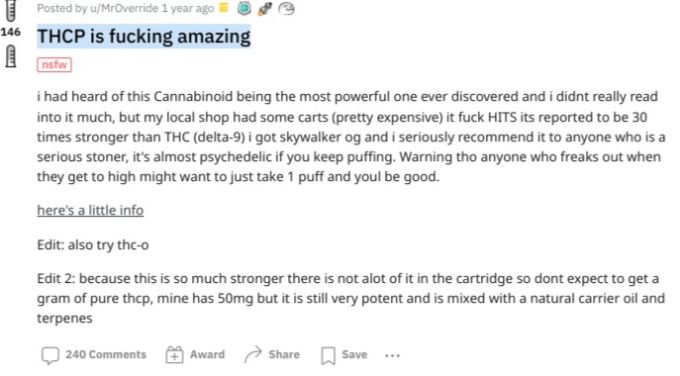 And the praise for THCP goes beyond Reddit. For anyone that's been around the web since the before times and still uses Bluelight, the reports give this compound two huge thumbs up. One user described THCP as their "new favorite cannabinoid." According to them, "THC-P hits you nearly instantly, within 10 seconds of exhaling I had a very strong physical relaxation rush come on. The high levels off after a few more minutes and is very pleasant."

If you want to know what the high from THCP is like, however, you'll have to try some yourself. 
THCP Is Amazing! What Else Can THC-P Do For Me?
Compared to most cannabinoids, THC-P is impressive. Even if you only consider it from a recreational standpoint, THCP outclasses every other compound. At over 30 times more potent than its closest competitor, this cannabinoid puts the "fun" in "fundamentally ready to party!" But when you dig deeper, you see that THCP is so much more. 
As a closer-than-close relative of delta 9 THC, THCP offers users the same benefits on a much grander scale. As we noted earlier, users may experience pain relief, insomnia relief, and so much more — at a rate 30 times higher than THC. On top of that, here are two things you may not have considered:
Scientists have only scratched the surface of what THCP can do.
Some researchers posit that you may already be benefiting from THCP. Whenever you use potent cannabis, it may be THCP giving it the "extra kick."
Perhaps we should all be asking what can't THCP do?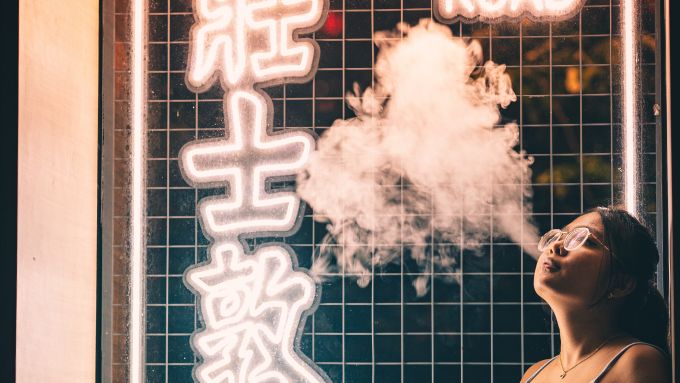 Is THCP Legal?
So the high from THCP intrigues you, and you'd like to try some super cannabis. Maybe you'd like to visit your local vape shop and pick up some THCP disposable vapes. You probably want to go to a reliable, safe online retailer and grab some THCP carts. You can because THCP products, like all cannabinoids derived from hemp, are legal in the United States of America. 
Remember this because it's important. Cannabis is still banned or restricted. Even in states like California that have fully legalized weed for recreational use, the feds can, in theory, come busting down the doors of a local dispensary just because they feel like it. It's a terrible thing. But thanks to the Farm Bill, which Congress passed back in 2018, cannabinoids like THCP are federally legal. It's no different than buying a bag of oregano (well, it is because it gets you zonked).
You have the legal right to experience the buzz and benefits of THCP. Get blitzed out of your mind if that's your thing. Just do it safely, of course. 
Is THCP Legal in My State?
Now you're asking the big questions. THCP is federally legal, but is it banned in any state? Cannabinoids like delta 8 and THCO are prohibited or restricted in several states, including some big ones like New York and California. But what about the most potent compound known to humankind?
Well, there's good news and not-so-good news. THCP is not currently banned or restricted in any state. Because the compound is so new, having been discovered in 2019, it's still flying under the radar of local politicians — most of whom are always trying to play catch-up. So while the fearmongers are banning delta 8, THCP appears safe for now.
The not-so-good news is that several states have enacted blanket laws that may cover THCP. While THCP is not explicitly mentioned in any state-level legislation, several states have passed laws banning all hemp-derived cannabinoids in the post-Farm Bill era. Whether or not these laws would stand up against THCP remains to be seen, though users should proceed with caution.
In which states may THCP be illegal? Take a look at the following table:
State-by-State Legality: Delta 8 vs. THCP

|   | In Which States Is THCP Legal? |   |
| --- | --- | --- |
| State | Delta 8 THC | THCP |
| Alabama | Legal | Legal |
| Alaska | Prohibited | Might be prohibited |
| Arizona | Legal | Might be prohibited |
| Arkansas | Legal | Might be prohibited |
| California | Prohibited | Legal |
| Colorado | Prohibited | Might be prohibited |
| Connecticut | Prohibited | Legal |
| Delaware | Prohibited | Might be prohibited |
| District of Columbia | Legal | Legal |
| Florida | Legal | Legal |
| Georgia | Legal | Legal |
| Hawaii | Legal | Legal |
| Idaho | Prohibited | Might be prohibited |
| Illinois | Legal | Legal |
| Indiana | Legal | Legal |
| Iowa | Prohibited | Might be prohibited |
| Kansas | Legal | Legal |
| Kentucky | Legal | Legal |
| Louisiana | Prohibited | Legal |
| Maine | Legal | Legal |
| Maryland | Prohibited | Legal |
| Massachusetts | Legal | Legal |
| Michigan | Prohibited | Legal |
| Minnesota | Prohibited | Legal |
| Mississippi | Legal | Might be prohibited |
| Missouri | Legal | Legal |
| Montana | Prohibited | Might be prohibited |
| Nebraska | Legal | Legal |
| Nevada | Prohibited | Might be prohibited |
| New Hampshire | Legal | Legal |
| New Jersey | Legal | Legal |
| New Mexico | Legal | Legal |
| New York | Prohibited | Might be prohibited |
| North Carolina | Legal | Legal |
| North Dakota | Prohibited | Might be prohibited |
| Ohio | Legal | Legal |
| Oklahoma | Legal | Legal |
| Oregon | Prohibited | Legal |
| Pennsylvania | Legal | Legal |
| Rhode Island | Prohibited | Might be prohibited |
| South Carolina | Prohibited | Legal |
| South Dakota | Prohibited | Legal |
| Tennessee | Legal | Legal |
| Texas | Legal | Legal |
| Utah | Prohibited | Might be prohibited |
| Vermont | Prohibited | Might be prohibited |
| Virginia | Legal | Legal |
| Washington | Legal | Might be prohibited |
| West Virginia | Legal | Legal |
| Wisconsin | Legal | Legal |
| Wyoming | Legal | Legal |
Will I Fail a Drug Test if I Use THCP?
What's remarkable about THCP is the compound's strength. It's not only potent. It's 33 times more potent than delta 9 and 60 times more powerful than delta 8. THCP does almost everything those two cannabinoids do (we say that with the caveat that we're still learning about this relatively new compound), but it does it with a sledgehammer. Sometimes you need Bruce Banner, but sometimes you need to smash things. THCP is the Hulk.
Unfortunately, all of that "Hulk SMASH" means nothing to a standard drug test. The average drug test, most commonly known as a SAMHSA Panel (Substance Abuse and Mental Health Services Administration), will not be able to tell the difference between THCP and THC. Even though the former is federally legal and more likely than not legal in your state, you have a better than good chance of testing positive for THC. 
Your best bet is to abstain from any drug use if you have to pass a drug test for any reason. 
THC-P vs. THC: The World's Strongest Versus the Old Favorite
How does THCP compare to THC? It's no secret that both compounds are pretty similar in both effect and makeup. Each one affects the endocannabinoid system in an almost identical way to the other, giving users a psychotropic high. At the end of the day, where they differ is in their strength. THC is strong. THCP is 33 times stronger. Do you want something mild or something scorching?
Here is another way to put it:
THC gets you high.
THCP gets you higher.
THC offers some pain relief.
THCP might offer much more pain relief. 
THC helps with sleep.
THCP knocks you out.
And the list goes on and on. The data shows that around 10mg of THC equals roughly 0.3mg (300mcg) of THCP. Which one you choose really depends on how much you want.
THCP vs. Delta 8: What's the Buzz?
THCP dwarves delta 8 THC in potency. How much so? It is 60 times stronger than delta 8. Think about that for a moment because it can be challenging to comprehend something that strong. But it is.
However, the two compounds aren't that different, aside from the potency issue. Like THC and THCP, delta 8 offers users a psychotropic high, albeit much more subtle. Whereas THC and THCP are known for giving users anxiety and even a little paranoia when used to excess, delta 8 rarely has those side effects. The big difference between delta 8 and THCP can be summed up by potency and side effects:
THCP is potent and stimulating.
Delta 8 is smooth and subtle.
THCP may cause paranoia, anxiety, and confusion.
Delta 8 rarely has side effects.
THCP may cause your heart to race or induce slight tremors.
Delta 8 keeps you calm.
Both delta 8 and THCP offer users a bold, crisp psychoactive high. You simply need to ask yourself how high you want to be. Are you hoping for a mild buzz or a battalion of armed horses to storm your dopamine receptors?
THC-P vs. HHC: New Compound Meets Newer Compound
HHC has become a quiet favorite of consumers in the cannabis space, growing in popularity without grabbing too much of the limelight. It stands somewhat in the middle of the potency scale, below THC and above delta 8. Think of HHC as the little cannabinoid that could — it's a pleasantly surprising buzz that gives you much more than you expected.
Does it stand up to THCP? Of course not. But then again, it's an unfair comparison, as very few cannabinoids can compete with such a potent product. But HHC shines in its ability to offer users a potent buzz that stays manageable. It's a powerful cannabinoid with a motivational boost! THCP will knock you out. Even THCO may kick your butt. However, HHC lets you feel the buzz and keep going until your day is done.
THC-P vs. Delta 10: Strong Buzz vs. Focused Energy
Delta 10 is a different compound compared to the other hemp-derived cannabinoids from the post-Farm Bill era. It's near impossible to compare it to anything. Where THCP calms you down and relaxes you — to the extreme — delta 10 does the opposite. It's meant to give you energy and focus. Of the latest crop of hemp-based products, delta 10 is the one you want if you need to finish a big project at work or get inspiration for your next art installation.
Delta 10 is functional, whereas with THCP, you might just cease functioning for a few hours. We like to use a little hyperbole and say that THCP is "super cannabis," but in reality, it is. If you accidentally took some THCP when you needed some delta 10, your day definitely would not go as planned.
THC-P vs. THCO: Two Heavyweights Meet in the Ring
Of all the legal cannabinoids available today, THCO is probably the one that compares best to THCP. Before the emergence of THCP, THCO held the title of "world's strongest cannabinoid," and for good reason. It's exceptionally psychotropic to the point where it is almost psychedelic. On a scale of one to zonked out of your mind, THCP is about ten times more potent than THCO.
However, the one significant difference between the two cannabinoids is that THCP occurs naturally in hemp while THCO is entirely synthetic.
THCP vs. Other Legal Cannabinoids: How Does It Compare?
Are you looking for a quick, easy way to see how THCP compares to your favorite hemp-derived compound? How do you rate its strength versus HHC or delta 8? What about its benefits? Look at our quick reference table below for the answers to all your questions.
THCP vs. Other Legal Cannabinoids

Comparing THCP to Other Legal Cannabinoids

Benefits

THCP

Delta 8

Delta 9

Delta 10

HHC

THCO

Somewhat Strong

 

🗙

 

🗙

 

 

Strong

 

 

🗙

 

 

 

Very Strong

 

 

 

 

🗙

 

Extremely Strong

 

 

 

 

 

🗙

Super-Cannabis Strong

🗙

 

 

 

 

 

Pain Relief

🗙

🗙

🗙

 

🗙

🗙

Sleep Aid

🗙

🗙

🗙

 

🗙

🗙

Appetite Stimulation

 

🗙

🗙

 

🗙

🗙

Relaxation

🗙

🗙

 

 

🗙

🗙

Energy

 

 

 

🗙

 

 

Focus

 

 

 

🗙

 

 

Anxiety

🗙

 

🗙

 

🗙

🗙

Paranoia

🗙

 

🗙

 

🗙

🗙
Frequently Asked Questions About THCP
We're sure by now you have about a million questions you want to know the answers to regarding THCP. After being introduced to the world's strongest, most potent cannabinoid, how could you not? First things first — let's start slow. Here are a few of the most frequently asked questions about THCP. 
Is THCP Synthetic?
THCP is a naturally occurring cannabinoid found in hemp. However, it's only available in minuscule amounts, much like other popular cannabinoids of the post-Farm Bill era, i.e., delta 8, delta 10, and more. There's not enough compound to produce it for the mass market. But that's where nature comes in to help!
In nature, cannabinoids undergo a process in which they transform into other cannabinoids. How? Cannabigerolic acid (CBGA) uses enzyme reactions to make tetrahydrocannabiphorolic acid, or THCPA, the precursor to THCP. Through a process called decarboxylation, cannabinoids like CBD are converted into THCP. While this usually occurs naturally, manufacturers can recreate this conversion in the lab.
What this means is that THCP is all-natural, made from all-natural ingredients using an all-natural process.
Is THCP Dangerous?
No. Like any cannabinoid, THCP needs to be used with caution. As we like to say, moderation is always the best way to go. But THCP is a hemp-derived compound, and not a single person in the planet's history has ever been harmed or killed by hemp. Furthermore, when consumers use reliable retailers — those who test all their products via third-party labs and put all lab results online — the safety guarantee increases tenfold.
Is THCP stronger than HHC?
Yes. As noted earlier, HHC is a relatively potent cannabinoid. It is roughly three to four times more powerful than delta 8 THC, though not as strong as delta 9. Overall, THCP is about 40 times stronger than HHC.
THCP Is 30x Stronger Than THC: Final Thoughts
The cannabis market is experiencing a golden age right now. Dozens of new cannabinoids are legal, hundreds of new products are available online, and so many of us have myriad choices at our fingertips. And while we shouldn't forget that there is still a long way to go before everything is legal and everyone is pardoned, or out of prison, we can stop for a moment to appreciate what we have right now.
And one of those options is THCP, the most potent cannabinoid ever found. Are you ready to discover its uses and benefits?