Delta-8 THC Extreme Gummies 3 Pack Bundle
Product Info
Get your buzz on with the Delta-8 THC Extreme Gummies Bundle, featuring a tasty medley of edibles in delicious fruit flavors. Choose from Paradise Mix, Fruity Mix, and Tropical Mix for an authentic Delta-8 experience.
What's included in the Delta-8 THC Extreme Gummies Bundle:
Chill Plus CBD & Delta-8 Extreme Tropical Mix Gummies - 1250X
Chill Plus CBD & Delta-8 Extreme Fruity Mix Gummies - 1250X
Chill Plus CBD & Delta-8 Extreme Gummies Paradise Mix - 1250X
There are only trace amounts of Delta-8 THC in cannabis plants, though it's a derivative of Delta-9 THC. Now, we have isolated and extracted it, creating our most extreme Delta-8 Gummies yet. You're going to get a strong buzz from Delta-8. Don't forget to invite some friends along because, with Chill Extreme Delta-8 Gummies, you're in for a real treat.
It's a legal high that you can feel. Because our Chill Extreme Delta-8 Gummies offer a psychotropic high similar to THC. As it falls into a regulatory gray area, it's legal (for now) until the government decides to ban it. Don't miss out!
Light Corn Syrup (Corn Syrup, Salt, Vanilla), Cane Sugar, Water, Gelatine, Citric Acid - ADM, Sorbitol Powder, one or more of the following U.S. Certified Colors: Red #40, #3, Yellow #5, Blue #1, #6, and #2, and/or Titanium Dioxide, Modified Starch, Vegetable Gum, Acid, Less 1/10 Percent Sodium Benzoate Potassium Sorbate (As Preservatives), Natural & Artificial Flavors, Sweetener (Maltodextrin, Sucralose), Organic Hemp Oil, 100% Coconut MCT Oil, Propylene Glycol, Propylparaben (Preservative), And Hemp Extract.
Active Ingredients
Delta 8 Products are pure, all-natural, hemp-infused cannabinoids known especially for their  buzs. Users enjoy these products in myriad forms, including gummies, vapes, and oils. Besides the buzz, users enjoy Delta 8 Products for their many benefits too.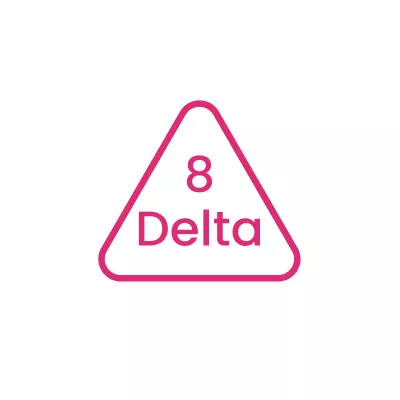 Frequently Asked Questions
Do delta 8 edibles make you high?
People who have tried delta 8 THC edibles report that the high is more subdued than that of delta 9 THC edibles. People may feel tired, relaxed, or hungry after consuming delta 8 THC edibles. The effects on the body are more significant than those of d9 THC, and users report feeling more focused.
How safe are delta 8 edibles?
Both delta-8 and delta-9 are medically harmless. Since there is no regulation, there is no safe amount (from a legal standpoint), but from a practical standpoint, there is no safe amount.
What is the duration of a delta 8 edible?
The effects of delta-8 THC on your body last for up to five hours, but metabolites persist for up to 90 days. Most tests do not detect metabolites for more than a few days. Chronic users may still test positive after 30 days.
What is the onset time of a delta 8 edible?
Delta 8 edibles take time to kick in depending on a number of factors. Body size and metabolism must be taken into consideration. In addition, the tolerance level can also be affected by previous usage of the cannabinoid. The effects of D8 edibles usually begin to take effect after 30 minutes. There is no guarantee that an edible will break down and release cannabinoids right away.
Can drug dogs detect delta 8 edibles?
Some terpenes can be detected by drug dogs. If terpenes are present in the product, they may be notified. Dan Hayter, former lead dog trainer for the military's drug teams and founder of K9 Global Training Academy, says edibles can be tracked.