Delta-8 THC - Tropic Mix Gummies - Miami High - 600MG
Product Info
Welcome to Miami, where balconies overlook ocean and the buzz from delta 8 gummies brings you higher than a sky rise. And if you can't make it down to Miami, then bring home a little piece of Miami to yourself with Miami High, the newest delta 8 gummies to take you up. Try a taste of Sunshine City with the Miami High Delta-8 THC Gummies in our sweet and juicy Tropic Mix and experience 600mg of pure delta 8 thc. It's a fruity, delicious edible that will take you higher than you've ever been.
And once the sun sets, why not experience some of that infamous Miami nightlife, too? Here in Miami the party goes on all night, the music never stops, and with 600mg of a Miami High Tropic Mix delta 8 gummy, the fun lasts until the sun comes back up. So take a few gummies and no matter where you are in the world, you'll enjoy a Miami High.
And this time you can try that Miami High in a sweet and juicy Tropic Mix, one of the hottest combinations of gummies to help the party keep going. You'll feel the buzz from your head to your toes as you go up, up, up with some of the purest delta 8 we've ever offered. This is real Miami right here, distilled into its purest form. So grab a gummy, give one to your friends, and get ready to hit the streets of Miami for a fun night out!
Like all of our products, the Miami High Delta-8 THC Gummies in Tropic Mix are third-party tested for safety and efficacy, so you know you're only buying the best this city has to offer. We use only pure, hemp-derived delta 8 thc in our gummies, no synthetics, and no Vitamin E Acetate whatsoever. So grab some Miami High today and Bienvenido a Miami!
Strength Per gummy
50mg/gummy
Delta 8 Per gummy
50mg/gummy
Sugar, Tapioca Syrup, Corn Syrup, Water, Pectin, Citric Acid Natural Flavors, Fruit And Vegetable Extract (Color), and Hemp-derived Delta-8 THC extract.
Active Ingredients
Delta 8 Products are pure, all-natural, hemp-infused cannabinoids known especially for their buzz. Users enjoy these products in myriad forms, including gummies, vapes, and oils. Besides the buzz, users enjoy Delta 8 Products for their many benefits too.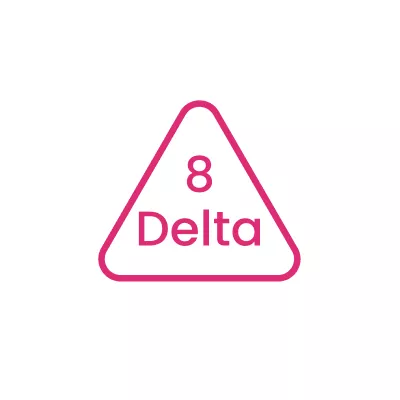 Frequently Asked Questions
Do delta 8 edibles make you high?
People who have tried delta 8 THC edibles report that the high is more subdued than that of delta 9 THC edibles. People may feel tired, relaxed, or hungry after consuming delta 8 THC edibles. The effects on the body are more significant than those of d9 THC, and users report feeling more focused.
Do delta 8 gummies make you high?
While it gets you high, it is a milder buzz than Delta 9 THC. Furthermore, Indica strains of marijuana evoke euphoric effects but not sleepiness. Heating Delta 8 THC and Delta 9 THC ignites the same metabolic process. In other words, statistically they are identical except Delta 8 THC does not give you the same high.
Exactly what are delta 8 gummies?
Gummies that contain Delta-8 have a slow onset and a lengthy duration. At first, you might feel like the gummies aren't doing anything, so you might be tempted to take more than you should. Nonetheless, before you know it, you will be buzzed or engulfed in a sea of wellness while feeling buzzed as well.
How safe are delta 8 edibles?
Both delta-8 and delta-9 are medically harmless. Since there is no regulation, there is no safe amount (from a legal standpoint), but from a practical standpoint, there is no safe amount.
What makes delta 8 gummies so special?
Delta 8 Gummies cannot be compared to Delta 8 vape oils. The gummies release gradually but last up to 8 hours. The best way to take Delta 8 gummies is slowly. Delta 8 gummies are not perfect for everyone. Taking capsules or oil is different from eating edibles. Most of you want help with gummies, while others want a more laid-back atmosphere with delta 8 thc. Make sure you know what to expect.