Fruity Blend Gummies - Delta 8 - 4500MG - Fresh
Product Info
Discover the irresistible fusion of flavor and potency in our Fruity Blend Gummies - Delta 8    infused with 4500MG of potent cannabinoids by Fresh! This delightful concoction features a perfect blend of 4500MG of high-quality cannabinoids, creating a delectable and powerful gummy experience that's sure to captivate your senses.
Bursting with natural, juicy fruit flavors, our Fruity Blend Gummies are crafted to delight your taste buds and provide a one-of-a-kind cannabinoid experience. Unwind and revel in the soothing effects of Delta 8, potent in any hands but uniquely satisfying here.
At Fresh, we are devoted to delivering exceptional products that prioritize both efficacy and safety. Our Fruity Blend Gummies undergo rigorous third-party lab testing to ensure they are free from harmful contaminants and meet our elevated quality standards.
Embark on a flavorful adventure with our Fruity Blend Gummies - Delta 8 -4500MG by Fresh. With every bite, immerse yourself in a symphony of taste and tranquility, while experiencing the powerful synergy of delicious cannabinoids. Give yourself the gift of these mouthwatering gummies and elevate your cannabinoid journey today!
Strength Per gummy
150mg/gummy
Delta 8 Per gummy
150mg/gummy
Sugar, Tapioca Syrup, Corn Syrup, Water, Pectin, Citric Acid Natural Flavors, Fruit And Vegetable Extract (Color), and Hemp-derived Delta-8 THC extract.
Active Ingredients
Delta 8 Products are pure, all-natural, hemp-infused cannabinoids known especially for their buzz. Users enjoy these products in myriad forms, including gummies, vapes, and oils. Besides the buzz, users enjoy Delta 8 Products for their many benefits too.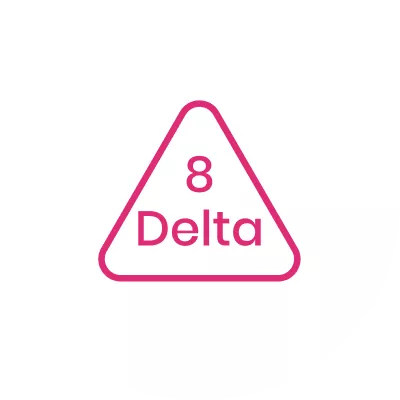 Customers Reviews
There are no reviews yet. Be the first to write a review!
Frequently Asked Questions
Do delta 8 edibles make you high?
People who have tried delta 8 THC edibles report that the high is more subdued than that of delta 9 THC edibles. People may feel tired, relaxed, or hungry after consuming delta 8 THC edibles. The effects on the body are more significant than those of d9 THC, and users report feeling more focused.
Do delta 8 gummies make you high?
While it gets you high, it is a milder buzz than Delta 9 THC. Furthermore, Indica strains of marijuana evoke euphoric effects but not sleepiness. Heating Delta 8 THC and Delta 9 THC ignites the same metabolic process. In other words, statistically they are identical except Delta 8 THC does not give you the same high.
Exactly what are delta 8 gummies?
Gummies that contain Delta-8 have a slow onset and a lengthy duration. At first, you might feel like the gummies aren't doing anything, so you might be tempted to take more than you should. Nonetheless, before you know it, you will be buzzed or engulfed in a sea of wellness while feeling buzzed as well.
How safe are delta 8 edibles?
Both delta-8 and delta-9 are medically harmless. Since there is no regulation, there is no safe amount (from a legal standpoint), but from a practical standpoint, there is no safe amount.
What makes delta 8 gummies so special?
Delta 8 Gummies cannot be compared to Delta 8 vape oils. The gummies release gradually but last up to 8 hours. The best way to take Delta 8 gummies is slowly. Delta 8 gummies are not perfect for everyone. Taking capsules or oil is different from eating edibles. Most of you want help with gummies, while others want a more laid-back atmosphere with delta 8 thc. Make sure you know what to expect.
Recently Viewed