Gummy Rings - D8, THCP - ELF THC - 1000MG
Product Info
Experience cannabis in a whole new light with our exceptional D8 + THCP Gummy Rings by ELF THC. Elevate your senses and embark on a journey of balance and euphoria with every delectable bite. Crafted to perfection, these gummies are the epitome of taste, potency, and quality, delivering an unparalleled experience that will leave you craving for more. Whether you're an aficionado or a newcomer, these gluten-free and vegan-friendly gummies are designed to redefine your cannabis adventure.
Unveil the power of 1000mg of Delta 8 + THCP with our extraordinary gummy rings. These gummies are carefully formulated to blend the unique qualities of Delta 8 and THCP, creating a synergy that promises an elevated and harmonious experience. Delta 8 offers a gentler psychoactive profile, complemented by THCP, which is believed to hold potential for euphoric effects. This dynamic duo of compounds sets the stage for a well-rounded journey that will leave you enchanted. Immerse yourself in the world of these gummies and discover the magic that comes from the perfect interplay of ingredients.
Indulge your taste buds with the delightful burst of flavor found in our ELF Gummy Rings. Crafted with precision, these gummies offer a symphony of taste that resonates with each ring. The tantalizing blend of sweet and tangy notes creates a harmonious dance on your palate, enveloping you in the luscious taste of each bite. Immerse yourself in the essence of these gummies as you savor the delectable flavors that make every moment an indulgence in sensory delight.
At our core, your safety and satisfaction are paramount. Our commitment to excellence extends to every aspect, including safety, purity, and potency. As with all our products, our D8 + THCP Gummy Rings undergo rigorous third-party lab testing to ensure that they meet the highest standards of quality. You can indulge in each gummy with confidence, knowing that they have been meticulously examined for safety and efficacy. With Koko Yummies, your cannabis journey is not only enjoyable but also secure, thanks to our unwavering dedication to providing you with products that are tested and trusted.
Strength Per gummy
50mg/gummy
Glucose Syrup (from Wheat or Corn), Sugar Gelatin, Dextrose (from Wheat or Corn), Contains less than 2% of: Citric Acid, Artificial and Natural Flavors, Palm Oil, Palm Kernel Oil, Carnauba Wax, White Beeswax, Yellow Beeswax, Yellow 5, Red 40, Blue 1, THC-P
Active Ingredients
Delta 8 Products are pure, all-natural, hemp-infused cannabinoids known especially for their buzz. Users enjoy these products in myriad forms, including gummies, vapes, and oils. Besides the buzz, users enjoy Delta 8 Products for their many benefits too.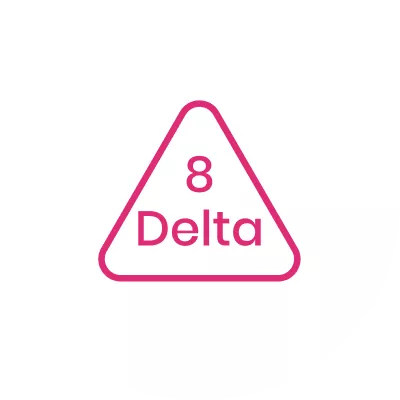 THCP Products are pure, all-natural, hemp-infused cannabinoids known especially for their extremely strong high. Users enjoy these products in myriad forms, including gummies and vapes. Besides their potent buzz, users enjoy THCP Products for their many other benefits too.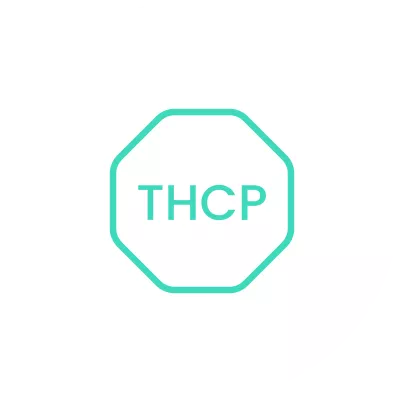 Customers Reviews
There are no reviews yet. Be the first to write a review!
Frequently Asked Questions
Do delta 8 edibles make you high?
People who have tried delta 8 THC edibles report that the high is more subdued than that of delta 9 THC edibles. People may feel tired, relaxed, or hungry after consuming delta 8 THC edibles. The effects on the body are more significant than those of d9 THC, and users report feeling more focused.
Do delta 8 gummies make you high?
While it gets you high, it is a milder buzz than Delta 9 THC. Furthermore, Indica strains of marijuana evoke euphoric effects but not sleepiness. Heating Delta 8 THC and Delta 9 THC ignites the same metabolic process. In other words, statistically they are identical except Delta 8 THC does not give you the same high.
Exactly what are delta 8 gummies?
Gummies that contain Delta-8 have a slow onset and a lengthy duration. At first, you might feel like the gummies aren't doing anything, so you might be tempted to take more than you should. Nonetheless, before you know it, you will be buzzed or engulfed in a sea of wellness while feeling buzzed as well.
How safe are delta 8 edibles?
Both delta-8 and delta-9 are medically harmless. Since there is no regulation, there is no safe amount (from a legal standpoint), but from a practical standpoint, there is no safe amount.
What makes delta 8 gummies so special?
Delta 8 Gummies cannot be compared to Delta 8 vape oils. The gummies release gradually but last up to 8 hours. The best way to take Delta 8 gummies is slowly. Delta 8 gummies are not perfect for everyone. Taking capsules or oil is different from eating edibles. Most of you want help with gummies, while others want a more laid-back atmosphere with delta 8 thc. Make sure you know what to expect.
Recently Viewed