Satla - Delta 8 THC - Kosher Dark Chocolate Bar - 500MG
Product Info
Treat yourself to Satla's luxurious Delta 8 THC Kosher Dark Chocolate Bar, expertly crafted with 500mg of premium Delta-8 THC to deliver a serene and balanced experience. Our rich and indulgent dark chocolate is certified kosher, catering to those who observe a kosher diet without compromising on taste or quality.
Infused with the finest Delta-8 THC derived from organic hemp, this luscious dark chocolate bar offers a delectable fusion of flavors and a soothing, uplifting effect. Each square is carefully crafted to ensure even dosing and an irresistibly smooth texture.
At Satla, we prioritize your well-being and satisfaction. Our Delta-8 THC is extracted using a solvent-free process to preserve its natural benefits, and each chocolate bar is third-party lab tested for purity, potency, and safety.
To savor, break off a small piece of the chocolate bar and let the delicious flavors delight your senses. Allow up to one hour for the Delta-8 THC effects to unfold and adjust your dosage accordingly. Remember to start with a low dose and progress gradually, as individual experiences may differ.
Elevate your hemp and CBD store with the addition of Satla's Delta 8 THC Kosher Dark Chocolate Bar, where indulgence meets tranquility.
Strength Per square
33.33mg/square
Delta 8 Per square
33.33mg/square
Belgian unsweetened chocolate, Sugar, Cocoa butter, Sunflower lecithin, Natural vanilla flavour,  and Hemp-Derived Delta-8 THC Extract. Certified Kosher.  55.7% Cocoa solids.
Active Ingredients
Delta 8 Products are pure, all-natural, hemp-infused cannabinoids known especially for their buzz. Users enjoy these products in myriad forms, including gummies, vapes, and oils. Besides the buzz, users enjoy Delta 8 Products for their many benefits too.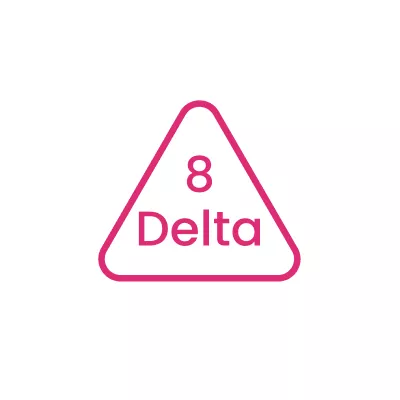 Frequently Asked Questions
Do delta 8 edibles make you high?
People who have tried delta 8 THC edibles report that the high is more subdued than that of delta 9 THC edibles. People may feel tired, relaxed, or hungry after consuming delta 8 THC edibles. The effects on the body are more significant than those of d9 THC, and users report feeling more focused.
Tell me about delta 8 chocolate
Delta 8 chocolate is like any edible (except much more delicious!). It comes on slow and hits you hard. You only need to eat one or two squares to really feel the effects.
How safe are delta 8 edibles?
Both delta-8 and delta-9 are medically harmless. Since there is no regulation, there is no safe amount (from a legal standpoint), but from a practical standpoint, there is no safe amount.
Do you have different types of delta 8 chocolate?
Our delta 8 chocolate comes in different varieties including dark chocolate and milk chocolate. We even have some Belgian delta 8 chocolate!
What is the duration of a delta 8 edible?
The effects of delta-8 THC on your body last for up to five hours, but metabolites persist for up to 90 days. Most tests do not detect metabolites for more than a few days. Chronic users may still test positive after 30 days.