Skywalker OG Delta 8 THC Vape Pen - Disposable - Chill Plus - 900mg (1ml)
Product Info
Delta-8 is exploding in popularity. With new Chill Plus Delta-8 Disposable Vaping Pens flavored with Skywalker OG, you can experience the upbeat, uplifting pleasure of this exciting new cannabinoid that's an Indica dominant strain that can help you take on the Empire. Delta-8 Disposable Vaping Pens from Chill Plus offers you an enjoyable, completely legal cannabis-like high delivered right to your front door. It's an aromatic kush with a strong body feel that will take you out to a galaxy far, far away. Chill Plus CBD Delta-8 Disposable Vaping Pens will have you floating on the clouds.
Our Delta-8 Disposable Vaping Pens pack a powerful punch thanks to 900mg of Delta-8 THC. It's the latest cannabinoid to hit the market, and, much like its cousin Delta-9 THC, it offers you a bold and buzzy psychotropic high. But with Chill Plus, we're offering something more — a Skywalker OG flavor that's so fruity it tastes homemade. It's the most organic, authentic, and exciting way to chill yet.
How is this possible? Hemp-derived Delta-8 is 100% legal and safe for consumption, inducing a mild psychotropic high that's the ideal way to chill out alone or with friends. But you'll want to hurry because, as with anything this novel, the federal government won't let this last. So grab a Chill Plus Delta-8 Disposable Vaping Pen flavored with Skywalker OG today. Experience the buzz before the authorities try to kill it.
Chill Plus Delta-8 Disposable Vaping Pens flavored with Skywalker OG contain 900mg of Delta-8 and a sweet Skywalker OG flavor. As with all of our products, it's lab-tested and approved for your safety — guaranteed to be a pure, unadulterated product with no synthetics. Our Disposable Vaping Pens contain no Vitamin E Acetate whatsoever, and all of our lab results are available online for inspection. So take a puff and pass the Delta-8 while supplies last!
Strength Per puff
3.75mg/puff
Delta 8 Per puff
3.75mg/puff
Hemp Extract and Natural Terpenes.
Active Ingredients
Delta 8 Products are pure, all-natural, hemp-infused cannabinoids known especially for their  buzs. Users enjoy these products in myriad forms, including gummies, vapes, and oils. Besides the buzz, users enjoy Delta 8 Products for their many benefits too.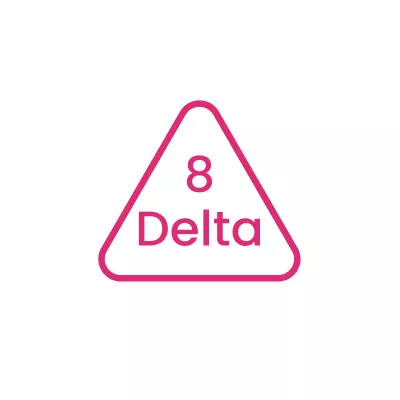 Frequently Asked Questions
What is a disposable delta 8 vape pen?
Simply turn on the pen's Delta 8 THC by pressing the button that lights it up. Hold the mouthpiece in your mouth and press the button. Upon clicking the button, it should light up to let you know that it has been activated.
What is the best way to change the temperature on my vape pen?
Three presses of the button will change the temperature. Keep doing this until you reach the temperature you desire.
Is it safe to use a disposable delta 8 vape pen?
Indeed! In addition to being a hemp-derived cannabinoid, Delta 8 is one of the safest compounds on the planet. Here at CBD Mall, we also go through a rigorous third-party testing process. You can be sure that only the highest quality disposables make their way to our store, because that's our promise to you. You won't be able to get enough of delta 8 hemp cannabinoid, and you'll be able to enjoy it to the fullest with a disposable vape pen. In my opinion, Delta 8 disposables are one of the most popular ways to consume this buzzy cannabinoid product since it gives you an immediate sense of euphoria and excitement.
Can you explain delta 8 to me?
It is a derivative of and a close cousin to Delta-9 THC. Like its more famous cousin, Delta-8 will provide a legal, psychoactive high, although it will be much smoother and subtler. There are a wide range of products that contain Delta-8 THC, including edibles, oils, concentrates, and more.
Do you think delta 8 is safe?
Indeed! It's completely safe to use Delta-8. It is safe and gives a subtle, but smooth high. We continue to learn about this novel cannabinoid every day. Due to its hemp origins, delta 8 thc cannot harm you. Moreover, CBD Mall's products are thoroughly tested by third parties, so you can be sure you are using only the best delta-8 thc.