Tropical Runtz Gummies - D8, D9 - 3000mg - Koko Yummies
Product Info
Introducing a truly exceptional treat – the Tropical Runtz Gummies - D8, D9 - 3000mg, brought to you by Koko Yummies. Dive into a world of balanced euphoria with every bite of these meticulously crafted gummies. Featuring a fusion of Delta 8 and Delta 9 THC, these gummies promise an unforgettable experience that's as delicious as it is satisfying. Prepare to embark on a sensory journey that combines the power of cannabinoids with the irresistible allure of Tropical Runtz flavor.
Koko Yummies has curated a gummy like no other. Their diamond-shaped delights are infused with a harmonious blend of Delta 8 THC and Delta 9 THC, offering a dynamic and synergistic experience. Crafted with care, these gummies are also a testament to our commitment to quality ingredients. Made vegan with organic sugar, organic tapioca, and organic pectin, we've left no stone unturned in ensuring that every ingredient reflects our dedication to excellence. With all-natural flavorings and colors, our gummies stand as a testament to the art of crafting a superior cannabis-infused edible.
Escape to a tropical paradise with our Tropical Runtz Gummies. Infused with the captivating flavors of a variety of exotic fruits, these gummies offer a whirlwind of taste sensations. The combination of Delta 8 and Delta 9 THC adds an extra layer of bliss to this tropical adventure. As you savor each gummy, let the harmonious interplay of cannabinoids and tropical flavors transport you to a sun-soaked beach, where every bite is a step closer to paradise.
Safety and purity are the cornerstones of CBD Mall's philosophy. We hold your trust in the highest regard, which is why our Tropical Runtz Gummies undergo stringent third-party lab testing. Every batch is carefully assessed to ensure that they meet our uncompromising standards for safety, purity, and potency. With Koko Yummies, you can embrace your cannabis journey with confidence, knowing that our commitment to excellence extends to every facet of our products. Enjoy the well-rounded experience of our Delta 8 and Delta 9 infused gummies, and relish the peace of mind that comes from indulging in a product that's been rigorously tested for your safety.
Strength Per gummy
100mg/gummy
Sugar, Tapoica Syrup, Natural Tropical Flavoring, Chloraphyll Coloring, Water, Pectin, Citric Acid, Hemp Delta 8 & 9 Distillate.
Active Ingredients
Delta 8 Products are pure, all-natural, hemp-infused cannabinoids known especially for their buzz. Users enjoy these products in myriad forms, including gummies, vapes, and oils. Besides the buzz, users enjoy Delta 8 Products for their many benefits too.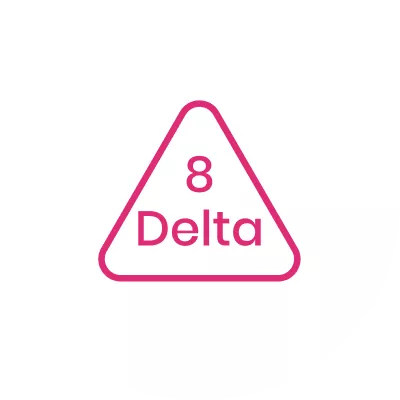 Delta 9 Products are pure, all-natural, hemp-infused cannabinoids known especially for their  classic THC effects. Users enjoy these products in myriad forms, including gummies and vapes. Besides their high, users enjoy Delta 9 Products for their many other benefits too.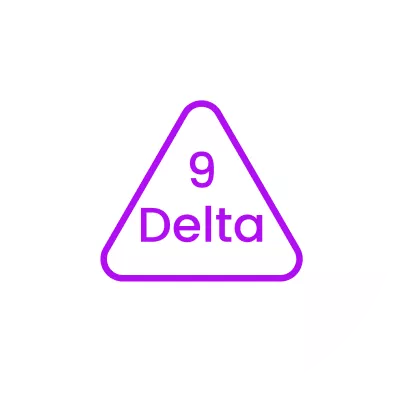 Customers Reviews
There are no reviews yet. Be the first to write a review!
Frequently Asked Questions
Do delta 8 edibles make you high?
People who have tried delta 8 THC edibles report that the high is more subdued than that of delta 9 THC edibles. People may feel tired, relaxed, or hungry after consuming delta 8 THC edibles. The effects on the body are more significant than those of d9 THC, and users report feeling more focused.
Do delta 8 gummies make you high?
While it gets you high, it is a milder buzz than Delta 9 THC. Furthermore, Indica strains of marijuana evoke euphoric effects but not sleepiness. Heating Delta 8 THC and Delta 9 THC ignites the same metabolic process. In other words, statistically they are identical except Delta 8 THC does not give you the same high.
Exactly what are delta 8 gummies?
Gummies that contain Delta-8 have a slow onset and a lengthy duration. At first, you might feel like the gummies aren't doing anything, so you might be tempted to take more than you should. Nonetheless, before you know it, you will be buzzed or engulfed in a sea of wellness while feeling buzzed as well.
Are Delta 9 gummies good for a long time?
Compared to vape oils or other products, delta 9 gummies last for much longer. You should go slowly with delta 9 gummies. You should take them at a slow pace. You should know what to expect from delta 9 gummies depending on your own goals. You should set your expectations early on in case you're looking for specific help with gummies or a relaxed feel with delta 9 THC. Eating edibles will differ from eating oils and capsules. You'll need to set your expectations early on.
Do Delta 9 gummies make you high?
Even though it gets you high, it's a mild sensation. Moreover, most Indica strains of marijuana make people sleepy rather than euphoric.
Recently Viewed