Wedding Crasher Disposable - HHC - 3600MG - Fresh
Product Info
Introducing the Wedding Crasher Disposable Vape by Fresh —a chic and potent vaping experience that marries the best of HHC to a powerful disposable that redefines vaping. With a staggering 3600MG of our premium HHC, you'll embark on a journey of unmatched flavor and unparalleled potency.
Inspired by the legendary Wedding Crasher strain, our disposable captures the essence of its rich, aromatic terpenes and bold flavors, transporting you to a realm of pure indulgence. The sleek and stylish design of the Wedding Crasher Disposable offers effortless vaping, perfect for enjoying your favorite cannabinoid wherever life takes you.
At Fresh, we pride ourselves on delivering high-quality products that prioritize both effectiveness and safety. Our Wedding Crasher Disposable undergoes stringent third-party lab testing to ensure it is free from harmful contaminants and meets our exacting standards of excellence.
Experience the ultimate fusion of flavor and potency with the Wedding Crasher Disposable, the one and only HHC Disposable by Fresh made for your pleasure. Each puff immerses you in a world of aromatic peace and profound relaxation, all while you enjoy the seamless synergy of sweet hemp cannabinoids. Elevate your vaping experience to new heights and discover the smooth flavor of our Wedding Crasher Disposable today!
Strength Per puff
3.75mg/puff
Hemp-derived THC extract (Hexahydrocannabinol "HHC" extract) and Natural Terpenes.
Active Ingredients
HHC Products are pure, all-natural, hemp-infused cannabinoids known especially for their strong buzz. Users enjoy these products in myriad forms, including gummies and vapes. Besides their buzz, users enjoy HHC Products for their many other benefits too.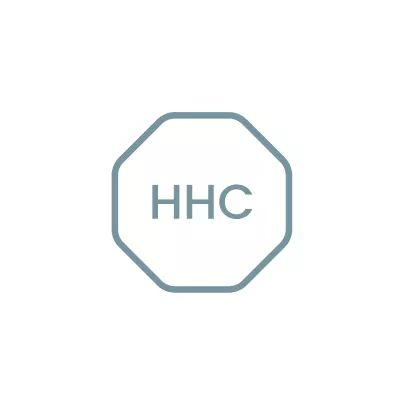 Frequently Asked Questions
What is the best way to change the temperature on my vape pen?
Three presses of the button will change the temperature. Keep doing this until you reach the temperature you desire.
How do HHC vape pens differ from Delta 8 vapes?
While both delta 8 and HHC carts provide you with a buzz, they differ structurally. HHC is THC without double bonds, which means that in plain English, HHC still gives you a pretty good psychotropic high, but it's much milder than delta-8-thc products. When comparing hhc cartridges and delta 8, your hhc cartridge will produce a much milder, lower-key buzz than anything infused with delta 8. It still depends on your own personal preference which compound you use since each has its own benefits.
Do drug tests detect HHC vape pen use?
Anecdotal evidence suggests that HHC may be the only cannabinoid that can evade drug tests since it is still a relatively new compound.
Is HHC Legal?
Thanks to the 2018 farm bill, HHC is legal at the federal level. But the fun might not last.
Does hhc get you high?
A high, or buzz, is caused by HHC. HHC, on the other hand, is less potent than THC or Delta-8 THC. It is a mild cannabinoid that is suitable for new hemp users.