As more and more states work to adapt to the federal government's 2018 Farm Bill, their laws on hemp-derived products have changed. Although most states agree with the federal ruling, some states have placed certain restrictions on psychoactive hemp-based compounds like delta 8. Is the Hoosier State one of these restrictive states, or is delta 8 legal in Indiana?
Delta 8 in Indiana
Delta 8, along with other hemp-derived cannabinoids, were legalized in Indiana shortly after the passing of the Farm Bill at a federal level. As long as products contain 0.3% THC or less, in compliance with the Farm Bill's THC content cap, they are legal to distribute and consume in the Hoosier State. 
Hemp laws in Indiana reflect the federal government's point of view; it is not surprising that the state, like the United States government, has not legalized recreational marijuana. Harshly criminalized, possession of marijuana carries strong penalties and punishments in Indiana.
Use and possession of marijuana is a Class B misdemeanor punishable by up to 180 days in prison and a possible fine of no more than $1,000, depending on the quantity. 
Subsequent offenses, when caught with under 30 grams of marijuana, are considered a Class A misdemeanor punishable by up to a year in prison and a possible fine of up to $5,000. For offenders carrying more than 30 grams, the punishment is a Level 6 felony punishable by between six months and two and a half years in prison, in addition to a fine of up to $10,000.
There is currently no potential state legislation that could legalize marijuana in Indiana. Previous attempts to legalize it have failed, with the most recent case being House Bill 1154, which would have legalized cannabis use in Indiana for adults over the age of 21. Unfortunately, the bill did not make it past the legislative session and never received committee hearings. 
Even though recreational marijuana is far from being legalized in the Hoosier State, the legalization of hemp-derived cannabinoids like delta 8 has granted its residents a way to reap the benefits of cannabis safely and legally without prosecution.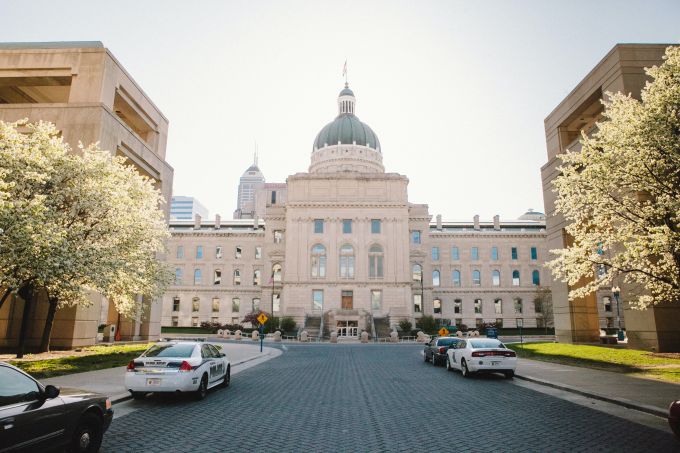 Is Delta 8 Legal in Indiana?
Yes, delta 8 is legal in Indiana. 
In 2018, Congress passed the Agriculture Improvement Act (the "Farm Bill"), thus federally legalizing hemp and all of its derivatives. Among the most important things noted in the Farm Bill was the distinction between hemp and marijuana. Hemp and marijuana are both considered part of the same species, the cannabaceae family. The term "cannabis" can be applied to both plants. Science doesn't distinguish between the two plants, but the law does.
THC content is the main difference between the two in terms of legality. Federal law defines hemp as cannabis with a THC content of 0.3% or less. Cannabis with a THC content greater than 0.3%, on the other hand, is considered marijuana. 
In 2019, Indiana passed Senate Bill 516, a piece of legislation that aligned state hemp laws with federal Farm Bill requirements and created a legal framework for hemp cultivation and production in the state. In addition, the bill legalized hemp-derived compounds such as delta-8 THC and delta-10 THC and removed them from the state's controlled substance list. 
Unlike other states, however, there is one specific distinction that makes Indiana's hemp laws different. All hemp-derived products are legal to use in Indiana, with the exception of smokable hemp and delta 8 flower. 
Although SB516 did legalize hemp-derived cannabinoids, state lawmakers also used the bill to criminalize the purchase and sale of smokable hemp, including delta 8 flower, causing controversy within hemp manufacturers operating in the state. 
Several legislative attempts have been made to reverse this ban on smokable hemp, but they have not been successful. Among the most recent was House Bill 1224, which challenged HB 516 in the federal court and passed in Indiana's House of Representatives, only to die by the end of the Senate's legislative session. 
Shipping Delta 8 Products to & from Indiana
Thanks to the legalization of delta 8 on state and federal levels, delta 8 is completely legal to ship to Indiana. Products like edibles, vapes, and topicals are shipped by vendors to the state all the time; smokable hemp flower, however, remains strictly illegal in the state.
This means that if you live in Indiana, you don't need to drive up and down the state to find a legit delta 8 source. Instead, you can comfortably do your research from home and find a safe, legit vendor for all your delta 8 needs. 
Although all hemp-derived delta 8 products sold online can be shipped to the state, they're not all made with high-quality and safe ingredients, so don't go crazy buying your delta 8 from the first Google search result you find on the web. 
It's true that online retailers are your best and safest bet if you're looking for delta 8 products in Indiana, but that doesn't mean that everything sold online is legit. Before buying delta 8 from a company, it is imperative that you do your own research to find a safe, transparent company that can be trusted.
When you shop at a store, you usually don't have the luxury of researching the brands you choose. Online, you can check for legitimacy in the form of customer reviews, third-party lab test results, and other types of research.
Another appealing aspect of buying your hemp-derived cannabinoids online is variety. In a physical retail store, you only have a handful of products to pick from. When buying online, on the other hand, you can browse through hundreds of products until you find something that fits your needs to a T.
That said, buying delta 8 in person isn't an impossible feat. Some people like to inspect their products in person before buying, while others don't like to wait for shipping—both of which are understandable. If you're looking to buy delta 8 in person in the state of Indiana, there are some things you need to look out for.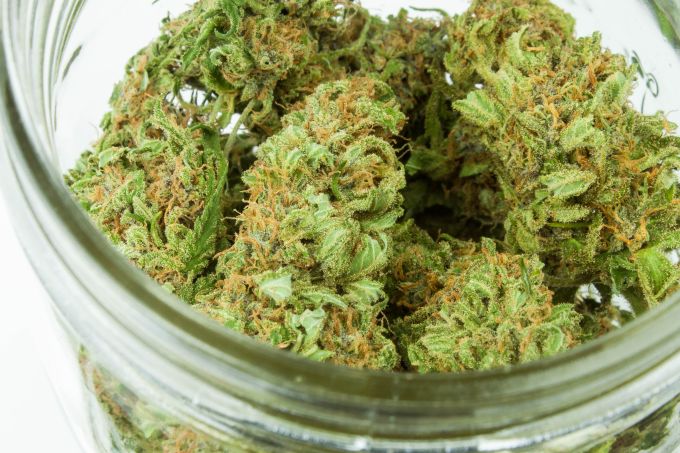 Things to Consider When Buying Delta 8 in Indiana
Because there are no regulations in place when it comes to manufacturing and distributing delta 8, the responsibility for quality control is now, unfortunately, on the shoulders of consumers.
Although buying delta 8 can result in a positive and safe experience, no two products are created equal. That said, there are some simple steps you can take to weed out subpar products and only buy the best stuff available, whether it's online or locally.
Don't Panic; Go Organic
Hemp plants are very absorbent; they accumulate nutrients and toxins from their environment. Because of this, the goal is to avoid toxins and opt for products that maximize the concentration of nutrients. You should always look for delta 8 products made with non-GMO, pesticide and carcinogen-free hemp. 
Choose CO2 
CO2-extracted products are the best way to achieve consistency when it comes to potency and purity. One of the most expensive extraction technologies in existence, CO2 extractions are indicative of a company's commitment to safety and quality over profit. Additionally, this method is not reliant on high temperatures or hazardous solvents. 
Say Bye Bye to Bleaches
Some manufacturers bleach their products to make them appear "cleaner." This practice can fool consumers into buying unsafe products on the promise that they contain fewer pollutants. Real delta 8 distillate is usually of amber or pinkish color. While its opacity can vary, they are never fully transparent. It's best to avoid buying from delta 8 companies that bleach their oil. 
Go Cuckoo for CoAs
A great measure of the safety and quality of products is whether a company third-party lab tests. They can send their products to an unaffiliated laboratory to verify their purity, check for contaminants, and much more. If a product passes this screening, the companies receive a Certificate of Analysis (CoA). When companies don't have or don't publish their CoAs, it may be an indicator that they are not trustworthy. 
Trust Your Retailer
Choose a well-established brand with loyal customers. Other customers are your best friends when it comes to choosing a trustworthy company to buy your delta 8 from. Look at their reviews online. Are their customers satisfied with their products? Is their customer service team responsive and efficient? Do they offer CoAs? 
Where to Find Delta 8 in Indiana
Now that you've received the breakdown of things to look for and avoid when it comes to physical delta 8 retail stores, you're probably wondering where to get your hands on some CBD in the Hoosier State. Below you can find a list of the best delta 8 stores in three major cities in Indiana. 
Indianapolis – Indy CBD Plus – 4.8 Stars
With knowledgeable staff, a wide delta 8 selection, and even local delivery options, Indy CBD Plus seeks to provide its customers with top-notch service paired with high-quality cannabinoids. 
This establishment offers its surroundings high-quality cannabinoids in "several different applications including gummies, chocolates, tinctures, topical, capsules, concentrates, beverages, bath, pet, beauty, and vape products." Equipped with friendly staff and a welcoming atmosphere, this place is perfect for first-timers (and recurring customers). 
With comprehensive customer service from a friendly and knowledgeable staff, a large variety of hemp-derived products, and even shipping, this place is highly recommended by locals for those who want the experience of a physical delta 8 store. 
Are Other Hemp-Derived Cannabinoids Legal in Indiana?
When it comes to hemp-derived cannabinoids, Delta 8 might be the crowd favorite, but it's not the only player out there. In fact, cannabinoids have many relatives with unique properties and benefits; but what are they? And are they legal in Indiana?
Delta 10 is one of the mildest hemp-derived compounds available today. The buzz it produces is energizing and concentrating while also stimulating creativity. As a compound with few adverse side effects like anxiety or paranoia, this is a good choice for beginners.
There's no doubt that delta 9, or delta-9-tetrahydrocannabinol, is one of the most iconic components of cannabis. When people think of marijuana's effects, they are referring to this compound. Although it is twice as strong as delta 8 but is otherwise strikingly similar.
With HHC, you'll experience a relaxing, uplifting buzz that keeps you from getting couch-locked. In terms of potency, it falls somewhere between delta 8 and delta 9.
One of hemp's strongest compounds, THCO, is also known as the "psychedelic of cannabinoids." There are reports that it can cause auditory and visual hallucinations in its users.
Last but not least, we have THCP. One of the most potent cannabinoids ever discovered, THCP has an estimated 10 times greater psychoactive potential than THCO. No matter how much THCP is ingested, however, it will not cause hallucinations.
If you're interested in trying (or trying more of) any of these cannabinoids, we've got good news for you!
Providing they comply with the 0.3% THC cap enforced by the Farm Bill, all of these compounds are legal in Indiana.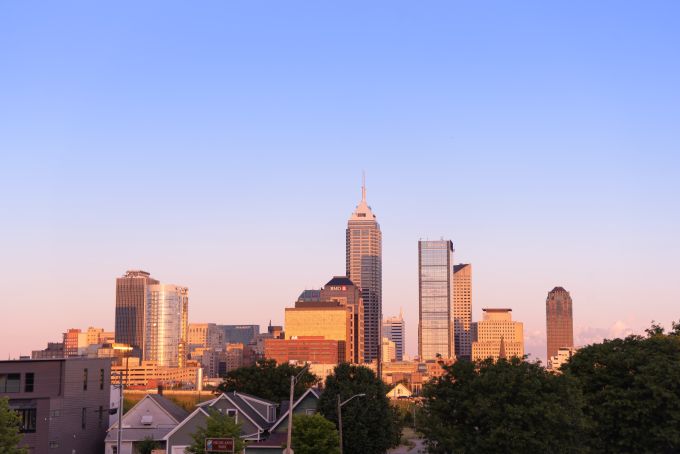 Indiana Cannabis Market Grows with Delta 8 & Medical Marijuana
Indiana is currently one of only 13 states with no medical cannabis law—and one of 19 that still imposes jail time for possession of cannabis. 
Its neighbor to the north, Michigan, and to the west, Illinois, have both legalized recreational cannabis for adults. Additionally, Ohio, their neighbor to the east, has comprehensive medical cannabis legislation. 
In 2022 alone, Indiana saw 13 cannabis-related bills introduced in the legislative session, including bills to legalize medical marijuana and decriminalize possession of small amounts of weed. None advanced out of committee. 
As more and more states accept the medical and recreational benefits of cannabis and reflect so in their legislature, it's only a matter of time before Indiana does the same. 
In the meantime, however, the hemp industry in the state is booming and more alive than ever. But what exactly do hemp-derived cannabinoids mean to medicinal marijuana in Indiana? 
Indiana Medical Cannabis Laws
As previously stated, Indiana does not have any legislation outlining guidelines or requirements for medicinal cannabis. Even though marijuana is not legal under any circumstance in the state, hemp-derived, low-THC CBD was legalized under Senate Enrolled Act 52. Passed in March of 2018, this piece of legislation allows any person to buy, sell, and possess CBD oil as long as it meets specific labeling requirements and contains no more than 0.3% THC. 
The law is, in essence, an expansion of House Bill 1148 enacted in 2017, which allowed CBD oil for epileptic patients while providing no way for them to purchase it. 
Although it isn't currently legal, medicinal marijuana may be on the horizon for the Hoosier State. It's true that there is currently no legislation seeking to legalize this practice in Indiana but based on the amount of legislation involving the subject, voter interest, and lawmaker support, therapeutic cannabis is well on its way. 
Once legalized, Indiana residents will need a medical marijuana card granted by the state in order to purchase the plant from an approved dispensary.
In order to qualify, applicants must meet the following requirements:
Be diagnosed with a qualifying medical condition
Have an official written certification from an Indiana-licensed physician
Be an Indiana resident (proof of residency may include a driver's license or ID card)
Indiana Medical Cannabis vs. Delta 8
Although medical cannabis is not legal in Indiana for now, and there is currently no active legislation seeking to change this in the state, medicinal marijuana may be on the way to the Hoosier State in the near future. 
Even then, however, delta 8 will give the medical cannabis industry a run for its money. Already huge in popularity within the state, purchasing delta 8 for recreational purposes does not require a card of any sort—only a valid ID to prove that you are of age to purchase it. 
When medical marijuana is introduced in Indiana, users will need to undergo a series of steps in order to qualify for a medicinal cannabis card. Because delta 8—derived from hemp or otherwise—has been proven to be almost chemically identical to THC, albeit with half the potency, it wouldn't be surprising that those who don't qualify flock to delta 8 stores in person and online for their fix of THC benefits. 
Is Delta 8 Legal in Indiana: Final Thoughts
So, is delta 8 legal in Indiana? Yes, as long as it isn't smokable hemp flower. Similarly to other cannabinoids, delta 8 is legal in the Hoosier State as long as it is derived from hemp and in accordance with the federal government's Farm Bill cap of 0.3% THC. 
Although it's always best to buy delta 8 online for more extensive research on purity, safety, and quality, as well as the perk of more variety in products, delta 8 can be purchased in person in Indiana. Either way, there are key aspects of delta 8 products to look for and avoid in retailers, like bleaching and third-party lab testing. 
Remember, hemp-derived compounds are the only type of legal cannabis in the state. Both recreational and medical marijuana are strictly illegal and punishable by hefty fines and even prison time. 
Now that you've gotten the rundown on all things delta 8 when it comes to the state of Indiana, stay safe, have some fun, and fulfill all your delta 8 needs!