April 21, 2022
Things To Do in Denver When You're High (on Delta-8 THC)
Ah, Denver — The Mile High City. Home to the Colorado Rockies, the Rocky Mountains, craft beer, and so much more. And, lest we forget, Denver is the place that started it all. Yes, almost 10 years ago, it was the good folk of Denver (and really all of Colorado) who stood up and said "No More!" No more prohibition, that is, making Denver one of the first cities to legalize cannabis. And it's one of the best cities to enjoy a buzz… a Delta-8 buzz, that is.
For almost a decade, the good people of Denver, Colorado, have found new and exciting ways to feel the buzz. Whether it's been with cannabis or now Delta-8 THC, they've not only enjoyed their high but have led the way. Denver is a town of buzz innovators. They are a creative city and a group of people who understand that being buzzed is about more than just relaxing or chilling out — it truly is an art form in Denver.
And now, with products like Alibi Delta-8 THC Vape Pens, Delta-8 THC Bites, and more, there's so much fun to be had in the Rocky Mountain City — they don't call it a Rocky Mountain High for nothing.
Now, the best part about Delta-8 THC is that it is an absolute miracle of nature. "First, let's define what delta-8 THC actually is. Delta-8 THC is one of many naturally occurring compounds found in hemp and cannabis plants. Delta-8 is a minor cannabinoid, meaning it occurs less abundantly than major cannabinoids like traditional THC or CBD," writes OK!
"Delta-8 and delta-9 share a similar chemical structure, with a few key differences. Delta-8 THC contains the bond on the 8th carbon chain while delta-9 THC has it on the 9th carbon chain. This difference in structure is what may cause delta-8 to have similar potentially therapeutic effects to that of delta-9 THC, but reportedly less amplified. Delta-8 can make you feel high but is thought to create a milder effect," the site continued.
The milder but still powerful buzz can be a real blast, helping you and your friends to do things you never thought possible. Unlike Delta-9 or cannabis, D8 comes with no anxiety or paranoia, meaning your buzz is nothing but smooth sailing.
So what happens when you're buzzed on Delta-8 THC in Denver? Perhaps you take some Alibi Vape Pens, or 10X, or Liquid Gold and do the tourism thing around the city. What's the best way to enjoy Denver when you're buzzed on Delta-8 THC?
Well, keep reading and find out.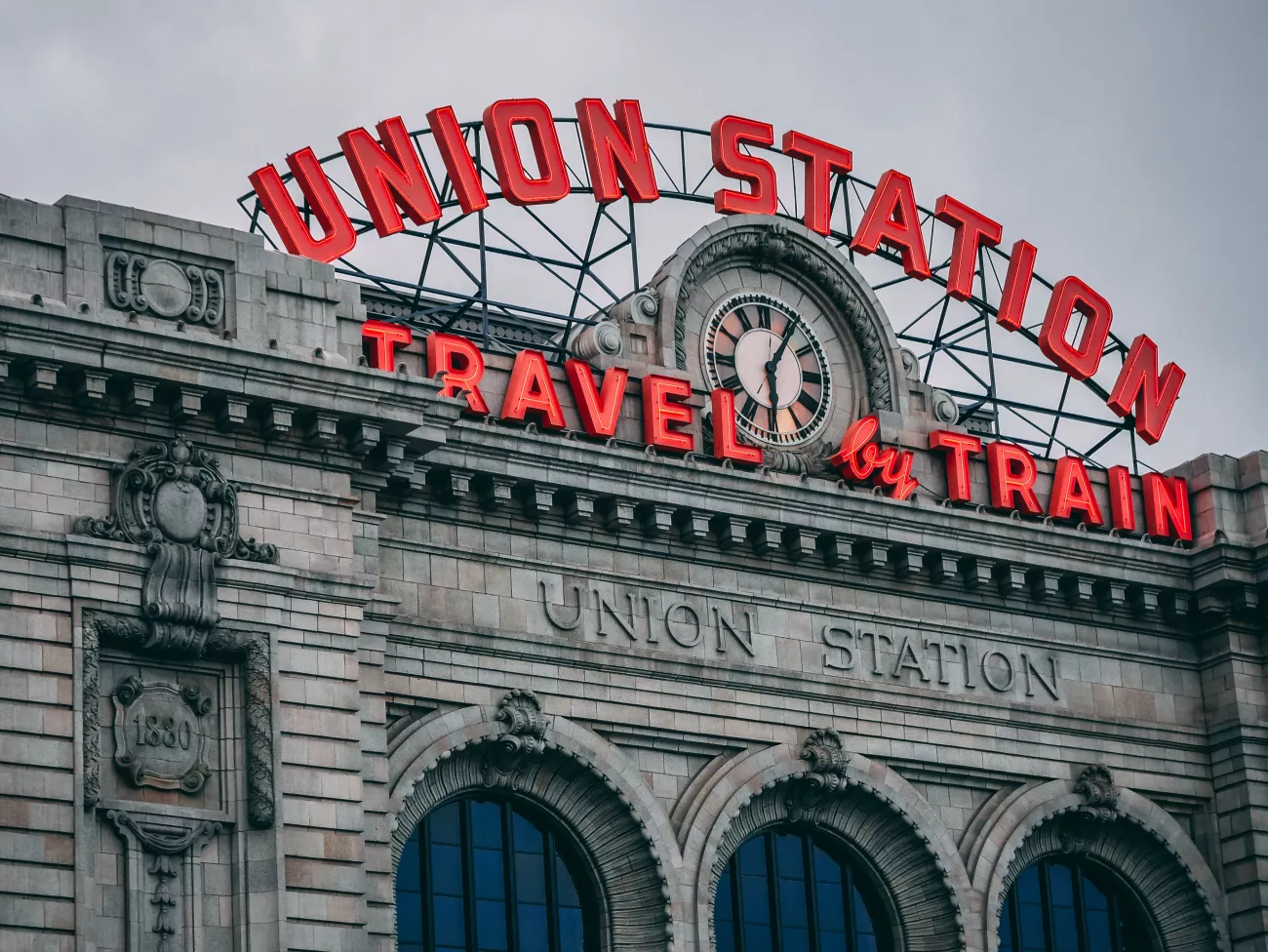 Thanks to the fact that we have Delta-8 THC, many of us don't have to think about prohibition that much.
Feel the Delta-8 Buzz on Larimer Square
Nothing is worse than prohibition. Okay, sure, there are things worse than prohibition, but not many. When cannabis and cannabinoids were illegal, it caused all sorts of trouble, as folks not only had to purchase their products from shady dealers but also had to worry about Johnny Law. Prohibition ruined a lot of people's lives — and still does today.
But thanks to the fact that we have Delta-8 THC, many of us don't have to think about prohibition that much. We can buy some Delta-8 THC Bites or Shrooms and feel the buzz in peace. So next time you visit Denver, why not go to a place that fought prohibition as hard as it could?
We're talking about the wonderful Larimer Square. "Picture the prettiest street in any city: wide sidewalks, red brick buildings, and restaurant patios full of well-dressed 30-somethings sipping wine. Boutique storefronts threaten your pocketbook, twinkle lights sparkle at night, and a pie shop hides a Prohibition-era "speakeasy" named for a Colorado gold miner," writes one travel guide. 
"This is Larimer Square, the city's first historic district. And even though you haven't really been to the Mile High City unless you've Instagrammed the street's signature twinkling lights—pro tip, they look especially amazing around the holidays—Larimer Square somehow manages to remain an authentic, non-touristy destination," they continue.
It's the perfect spot to feel your Delta-8 THC buzz.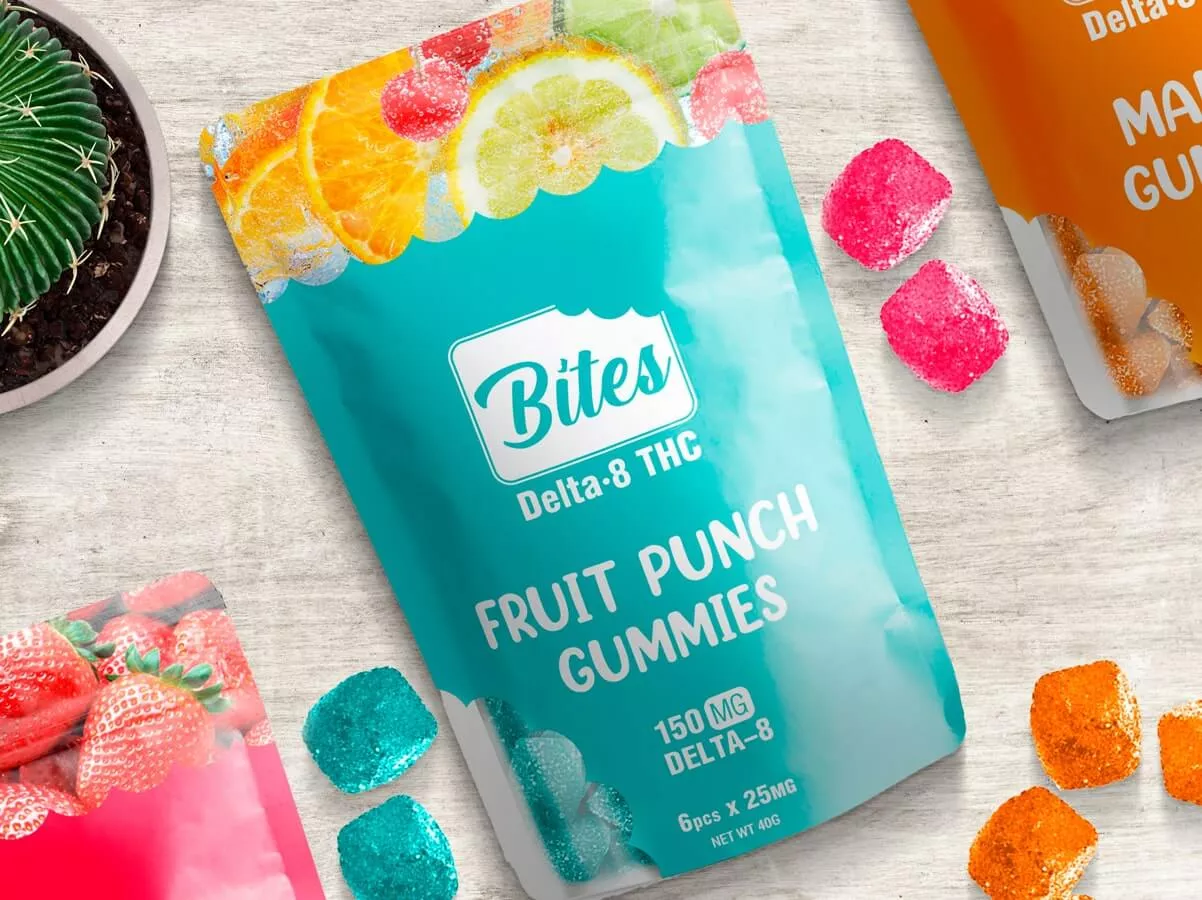 Which brings us to the Denver Art Museum. It is the ideal place to visit when you're buzzed on Delta-8.
Delta-8 and Art in Denver
Art was made for being high. Artists, art fans, art critics — they all love to be buzzed. The combination of cannabinoids and high art is as perfect as peanut butter and jelly. Really, we all have to admit that some art is just better because the artists were a little buzzed during their creative process. And sometimes art just looks better or makes more sense when you're feeling the buzz.
Which brings us to the Denver Art Museum. It is the ideal place to visit when you're buzzed on Delta-8. We recommend a nice Liquid Gold Vape before you view the installations on display, but really, anything will do.
"Serious art lovers, this one's for you. The city's biggest art museum is a bustling hub at the center of the Golden Triangle Creative District known for both its vast permanent collection and its blockbuster temporary exhibitions. But just because art aficionados can geek out on everything from the 1971 Gio Ponti building to colorful, large-format murals, that doesn't mean the DAM is reserved for stuffy nerds in sweater vests. No, the best part of the DAM is that art experts and novices can both find things to love," writes a travel guide.
We guess that includes Delta-8 users too!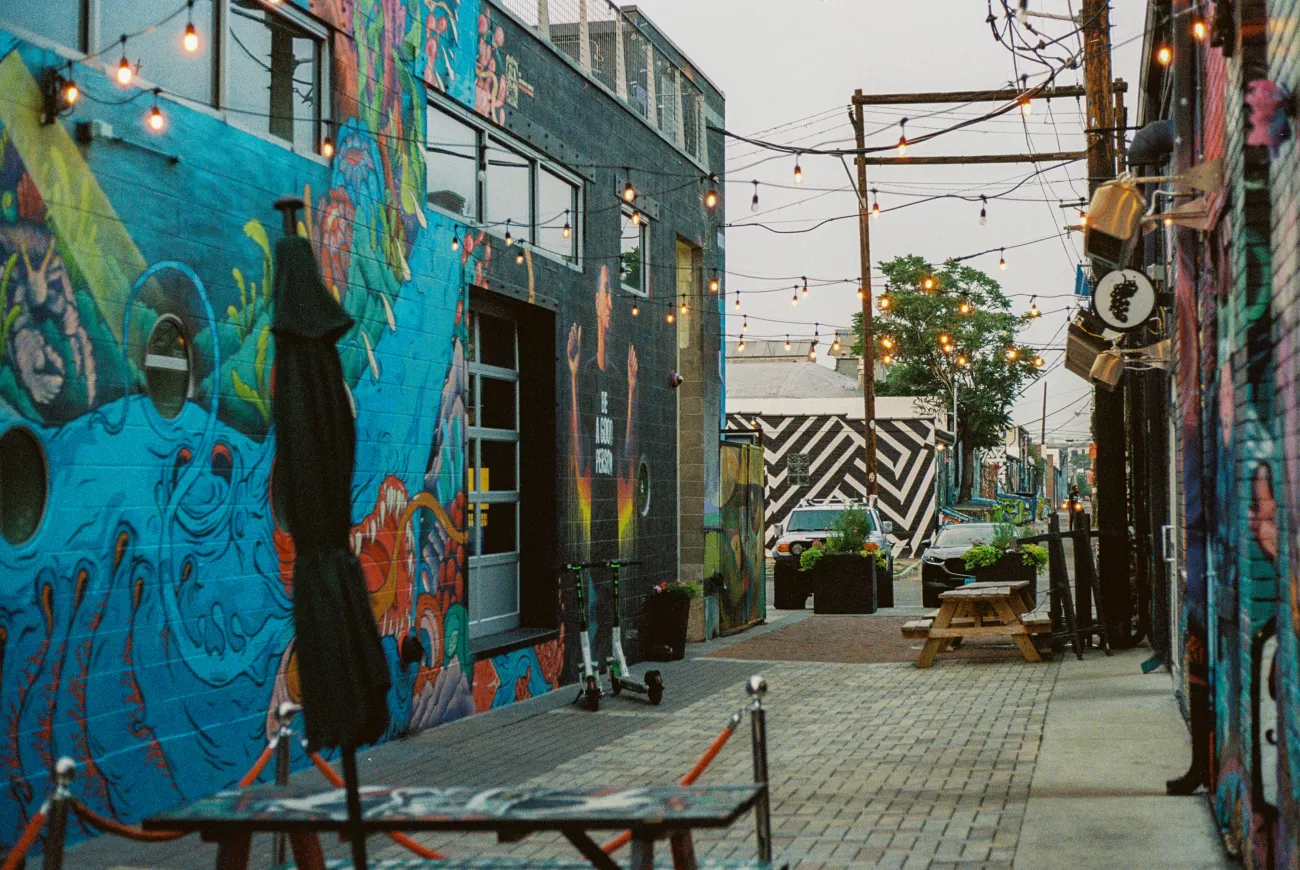 If you've never experienced Crush Walls, grab some Delta-8, and let's go.
Crush Walls and Delta-8 in Denver
If that heading doesn't make any sense to you, it's probably because you've never been to Denver. And if you've never been to Denver, then you've never seen the fantastic annual Crush Walls graffiti event. And if you've never experienced Crush Walls, grab some Delta-8, and let's go.
As one travel guide writes: "In Denver's industrial River North neighborhood, between the breweries and hip restaurants the walls are covered with color. A gritty back alley has the requisite dumpsters and chain link fence, but there are also giant murals everywhere you look. This isn't just amateur graffiti, it's a part of Crush Walls, an annual art event that brings local, national, and international artists together to give a fresh coat of paint to the RiNo Art District. It's an urban spectacle that is the perfect location for a stroll."
Wherever you decide to go in Denver, you can always enhance your experience with Delta-8 THC. But remember, everything in moderation, and always bring enough for your friends!