We live in remarkable yet strange times where Delta-8 THC, the all-natural, hemp-extracted cannabinoid with a legal high, is available on-demand legally, but some folks are still trying to ban it. People everywhere love the relaxing, calm feeling you get from Delta-8, whether it's gummies, vapes, candies, chocolates, or something else. And yet, due to old-time social mores against euphoria, fun, and psychotropic highs, Delta-8 still sits in a legal grey area.
Millions of Americans have access to Delta-8 THC at the click of a button. Millions more are forced to find other avenues to relieve their stress. It's a mad, mad, mad world.
So what do you do when you're looking for a legal buzz? You could always eat ice cream too fast until you get a brain freeze — but really, that's no fun. Some people like to spin in circles until they're dizzy — but unless you're under the age of three, that won't work either. We hear that mixing pop rocks and soda might do something for you — but we in no way endorse that option. 
So, what can you do if Delta-8 THC is out of reach? Well, now you have another option — Active CBD! What is Active CBD? Made from a proprietary hemp formula called Enzactive, Active CBD is an all-natural compound that's made to feel just like Delta-8 THC. It's not some synthetic gobbledygook made up in a lab, either. Active CBD is an all-natural hemp blend that gives you that same Delta-8 THC buzz.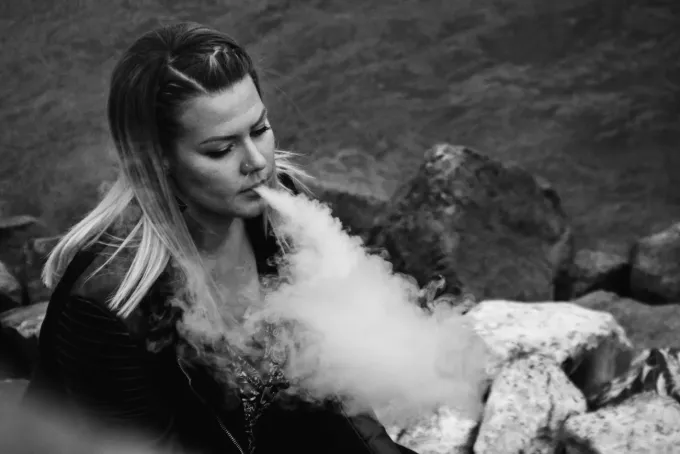 Get a Buzz with Active CBD
The best part? It's legal. So when you can't grab some Delta-8 THC, grab some Active CBD.
"It seems like it was only yesterday that CBD was taking over as the go-to cannabis-related mainstream product for those of us that wanted to indulge without breaking the law. But Delta 8 is in a brand new category of its own. Delta 8 is a psychoactive, unlike CBD that keeps THC under 0.3%. CBN, which is similarly derived from hemp as CBD, can even help with regulating your sleep schedule," noted an article in the Daily Beast recently.
"It's helpful for relaxation, to ease pain and anxiety, and can help with symptoms of PTSD and chronic pain. But, by far the greatest benefit of Delta-8 ... is access," the article continued.
But sometimes, access isn't so easy for some. And if that's true for you, and you need another option, then try Active CBD. It's your go-to for a buzz when the buzz can't come to you. And now it's available in brand-new Doughnuts Gummies because nothing is better than a doughnut to start your day.
So, when the Delta-8 THC is out of reach, go for a doughnut with Active CBD.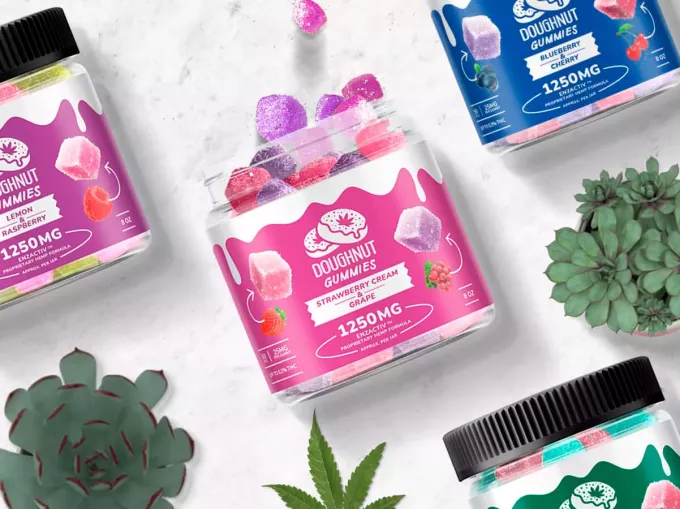 How Does the Buzz From Active CBD Compare to the One From Delta-8 THC?
Do you know the best part about brand-new Doughnuts Gummies with Active CBD? It's not the clear-head that comes with the psychotropic high. It's not the smooth but subtle Delta-8-like buzz you get with each gummy. And it's not the long-lasting euphoria that lets you enjoy the party until the sun comes up — although all of those are wonderful things. No, Doughnut Active CBD Gummies have something even better.
Sweet, delicious gummy flavors!
That's right; you can try Doughnut Gummies in a variety of flavors to suit your palate, from Creamsicle & Blackberry to Lemon & Raspberry and so much more. It really is the ultimate hemp treat.
Legal in All U.S. States
But how does the buzz from Active CBD compare to the buzz from Delta-8 THC? Are they precisely the same? It's a fair question, and one we get a lot here at CBD Mall (or a lot now that Active CBD has hit the shelves!). When you're purchasing something new that you're unsure about, you want to make sure that it will have that same CBD Mall quality you've come to know and love.
Here's the thing — Active CBD derives from a proprietary blend of all-natural hemp called Enzactiv. While it sounds like something concocted in a lab, Enzactiv is very much a farm-grown product. In fact, Enzactiv is a one-of-kind hemp formula made by some of the top growers in the region. They've blended it to feel just like Delta-8 THC. Why? Because even the folks that grow hemp understand that the buzz is what brings people back.
Hemp is a billion-dollar business in the United States these days, and it's starting to rival even cannabis and Delta-9. With Enzactive, or Active CBD, which is built on a foundation of cannabidiol grown from hemp farms right here in the USA, growers can expand their market to a whole new base of users. Sure, you don't care about the market or economics of it all, but we thought we'd share a little background with you anyway.
The truth is, Active CBD, just like Delta-8 THC, will leave you feeling relaxed, calm, and even uplifted. There are no feelings of paranoia or anxiety. At the end of the day, Active CBD leaves you with nothing but a smooth, all-natural buzz that comes from hemp!
And, of course, it comes in the sweetest, most delicious flavors, thanks to Doughnuts Gummies. Personally, we love Fruit Punch & Cherry the best!
It may sound a bit melodramatic, but it's true — Active CBD is one of the most groundbreaking discoveries in the hemp game today and more important than ever. That's because the government is coming for products like Delta-8 THC. As popular as Delta-8 is, and as much market saturation as it has reached today, it will continue to walk the plank. And that means that companies like CBD Mall will have to innovate.
"To date, 16 states have banned or restricted sales of Delta-8 products, including cannabis-friendly states like Colorado, Michigan, and Nevada. Bans in those states is motivated in part by complaints from the adult-use cannabis industry, which rightly views Delta-8 THC products as an existential threat," wrote Forbes. But don't worry!
Because not only do we still have Delta-8 THC, we also have Active CBD, made with the proprietary blend Enzactive. It's a totally legal hemp-based blend that feels just like Delta-8 THC. And you can buy it now in Doughnuts Active CBD Gummies. So try some Pina Colada & Peach or Watermelon & Mango today and see what Active CBD can do for you!