Delta 9, also known as delta-9-tetrahydrocannabinol, is the main psychoactive compound found in cannabis plants. Usually associated with marijuana, which is not federally legal in the United States, many people believe that the compound is also unlawful, but that isn't the case. When derived from hemp, delta 9 is perfectly legal on a federal level, and is therefore also legal in many states.
That said, some states have passed their own legislation banning or heavily restricting hemp-derived compounds, including delta 9. But where does the Hoosier State stand? Is delta 9 legal in Indiana?
Is Delta 9 Legal in Indiana?
Hemp-derived delta 9's legal status in Indiana is actually a direct result of the federal Farm Bill. Signed into law by Donald Trump in 2018, this piece of legislation legalized hemp and hemp-derived compounds at the federal level. Also known as the Agriculture Improvement Act, the Farm Bill also created a legal distinction between hemp and marijuana. Hemp is defined as cannabis plants containing no more than 0.3% THC on a dry weight basis, while any cannabis plant surpassing that THC threshold is considered marijuana.
Even though the Farm Bill effectively legalized hemp and hemp products, it left marijuana's legal status in the nation untouched. Thus, marijuana remains a federally illegal Schedule I controlled substance. This makes hemp the only federally legal way for Americans to reap the benefits of cannabis. That said, not all states agree with the Farm Bill. As we said before, some states made their own efforts to ban hemp compounds despite the government's stance. But what about the Hoosier State? Is delta 9 legal in Indiana?
Yes! Delta 9 is legal in the state of Indiana.
Indiana passed Senate Bill 516 in 2019, a year after the Farm Bill was signed, which established a legal framework for hemp cultivation and production, aligning itself with federal law. As a result of this bill, hemp-derived cannabinoids like delta 9 were removed from the state's controlled substances list, effectively legalizing them.
Indiana's hemp legislation, however, does not permit the sale and purchase of smokable hemp, including flower, which has caused controversy among hemp manufacturers and retailers. The ban on smokable hemp has seen many legislative attempts for reversal or removal in the past, but none has been successful. House Bill 1224, the latest of these attempts, challenged HB 516 in federal court and passed in Indiana's House of Representatives, but it died by the end of the Senate's legislative session. This means that while hemp products are legal in Indiana, they cannot be smoked.
Can Delta 9 Be Shipped to Indiana?
Because hemp-derived delta 9 is legal in the Hoosier State, so is shipping delta 9 products to and from Indiana. You can get gummies, edibles, oils, and more when shopping online, but because delta 9 flower isn't legal in the state, no reputable source will ship smokable hemp to Indiana. As long as you're looking to buy legal delta 9 products, however, getting them online is a much better alternative to getting them in person for a plethora of reasons. Let's go over a few of them.
The FDA doesn't regulate or oversee the manufacturing and distribution of hemp-derived cannabinoids, so finding information on the safety and quality practices of specific retailers is up to you. While you can certainly find delta 9 products in stores throughout Indiana, not all of these products are safe. Online retailers are typically more transparent and legitimate than physical stores, because they provide full ingredient lists and perform third-party laboratory testing on their products. It is also possible to gain some insight into how these companies source and manufacture hemp-derived products by visiting their websites and reading online reviews from people all over the country, not just those in your area.
Online shopping also offers more variety than in-person stores. In stores, you're limited by what they have in stock. Maybe you want some gummies, but they happen to be sold out of your favorite flavor. Perhaps you want a specific vape from a specific brand, but the store you're in doesn't carry it. Online, these problems are virtually nonexistent. You can shop through thousands of products until you find exactly what you're looking for, and even though some products may be sold out, you have a much better chance of finding products that fit your needs online than in person.
What Delta 9 Means in Indiana
Delta 9 is legal in the Hoosier State as long as it is derived from hemp and contains no more than 0.3% THC on a dry weight basis. Delta 9 derived from marijuana with higher THC contents than this, however, are not legal in the state, and possession of marijuana carries strict punishments in Indiana.
According to Indiana law, the use and possession of marijuana is a Class B misdemeanor punishable by a maximum fine of $1,000 and 180 days in prison, depending on the amount of marijuana. If someone is caught with less than 30 grams of marijuana on a subsequent occasion, it is considered a Class A misdemeanor that carries a maximum fine of $5,000 as well as up to a year in jail. The punishment for carrying more than 3 grams is between six months and two and a half years in prison and a fine of up to $10,000.
As of right now, there does not appear to be any legislation in the state that could legalize marijuana. House Bill 1154, which would've legalized adult cannabis use for Indians over 21 years of age, is the most recent example of previous attempts to legalize cannabis in the state. There were no committee hearings on the bill during the legislative session, and it never passed.
Until another law defeats the odds in Indiana, its residents can find solace in hemp-derived cannabinoids like delta 9, which offer the same benefits as marijuana-derived cannabinoids but contain much less THC. That said, not all delta 9 is created equally, and knowing how to spot safe and high-quality products is the most important aspect of using these compounds.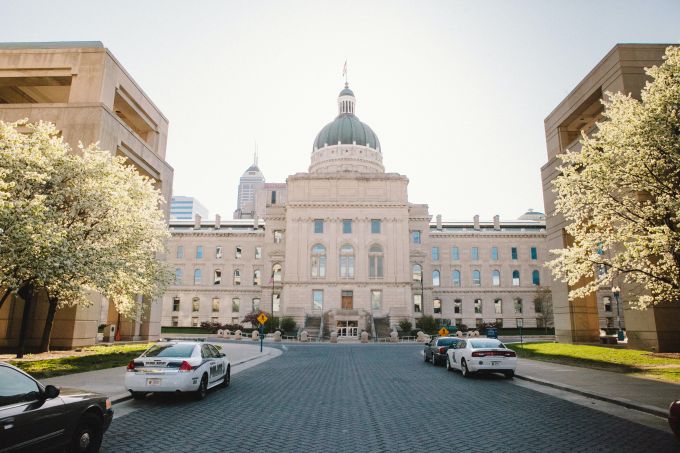 Things to Look Out For When Buying Delta 9 in Indiana
Although delta 9 is legal in the state of Indiana, not all delta 9 products available for purchase, whether in stores or online, are safe to use. It's true that hemp products can provide pain relief and lessen anxiety, as well as cause pleasant and fun psychoactive experiences, but extracting these compounds can be a dangerous process that leaves behind harmful residues. Making sure your products are safe to use in the short and long term is an essential aspect of hemp consumption, so here are a few things to look out for when it comes to buying hemp-derived compounds.
The THC content of delta 9 in Indiana is limited to 0.3%, but hemp is about more than just THC contents. Because hemp plants are able to absorb nutrients and toxins, they also absorb herbicides and pesticides applied to their leaves and soil. If hemp plants are grown using pest control methods, they could end up in your products. Select retailers that use organic hemp grown without pesticides, herbicides, or any other harmful chemicals.
Several methods can be used to extract hemp compounds, but CO2 is the safest and most reliable. Although CO2 extractions are the most expensive, they provide the best and most consistent results. Using CO2 extractions will tell you if a company is more concerned with quality and purity than making quick profits with inferior products.
Usually, high quality hemp extracts are amber or even pinkish in color, but never completely colorless. In order to make hemp extracts appear cleaner and of higher quality, some manufacturers bleach them. While this may make them appear lighter in color (or completely devoid of it), these products are actually much more dangerous once they're bleached. Select a concentrate that is transparent, not cloudy, but still retains some natural colors. Remember, the best extracts are the ones that use the least amount of chemicals.
The most important item on this list is lab testing. All extraction methods, including CO2, can be dangerous, so the importance of making sure that a product is free of contaminants cannot be understated. Third-party lab tests don't just test for the presence of contaminants and purity levels, but they also provide accurate measurements of THC concentration and potency.
Remember, not compromising your health is the most important goal when it comes to using hemp products. Before buying hemp compounds, do your own research on these companies online. Find out on their website if they test their products and how they source them before purchasing cannabinoids from them. It is important to research the practices and values of a company before purchasing cannabinoids. Look at their website for customer reviews. Are they satisfied? Are they disappointed? How a company treats its customers, especially if they have complaints, can be telling about how they might treat you should you choose to purchase from them.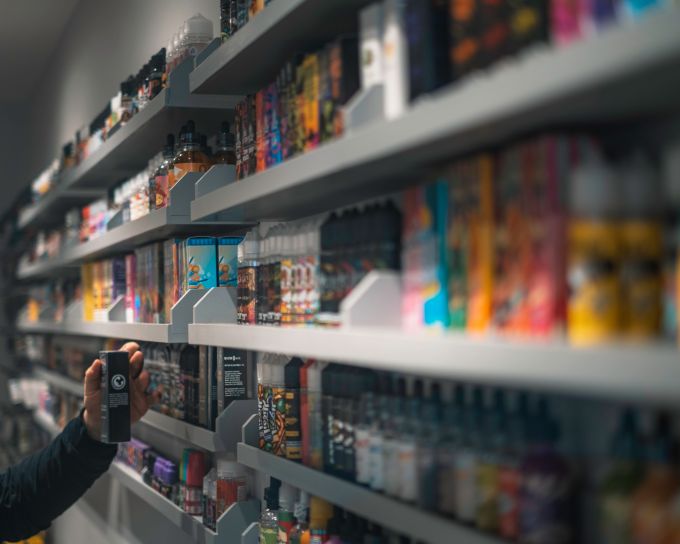 Indiana Cannabis Market: Medical Marijuana vs. Hemp-Derived Delta 9
The state of Indiana is currently one of 13 in the US without any medical cannabis laws, and it is one of 19 where possession of cannabis still carries a prison sentence. Two of its neighbors, Michigan and Illinois, have both legalized recreational cannabis, while its other neighbor, Ohio, has enacted comprehensive medical cannabis laws.
In the 2022 legislative session alone, Indiana legislators introduced 13 cannabis-related bills, ranging in topic from medical marijuana legalization to decriminalizing cannabis possession. None advanced out of committee.
There is, however, some medical CBD legislation in the state, but as more and more states embrace cannabis' medical and recreational benefits, it seems that it's only a matter of time before a cannabis-related law makes its way into the state's law. Let's take a closer look at Indiana's medical cannabis policy.
Indiana Medical Cannabis Laws
The state of Indiana has no legislation regarding medical cannabis use. Although marijuana isn't legal under any circumstances in the state, Indiana does have legal hemp-derived, low-THC CBD, which was legalized in March of 2018 under Senate Enrolled Act 52. This law allows any person to buy, possess, and use CBD oil as long as it meets specific labeling requirements and contains no more than 0.3% THC. The piece of legislation is an expansion of House Bill 1148, which passed in 2017 and allowed CBD oil exclusively for epileptic patients, although it provided no way for qualifying patients to legally purchase it.
Even though medical marijuana is not yet legal, the Hoosier State may soon see it legalized. Although Indiana does not currently have any legislation aimed at legalizing high-THC marijuana, based on the sheer number of legislative attempts that have already been made, legislator support, and voter interest, medicinal cannabis may eventually make its way to the state.
If medical cannabis does become legal in the state, residents of Indiana will need to obtain a medical marijuana card in order to purchase marijuana products at state-approved dispensaries. In order to qualify, applicants would need to meet the following requirements:
Be diagnosed with a qualifying medical condition
Have an official written certification from a licensed physician
Be an Indiana resident (with proof, including a driver's license or other state-issued ID)
Again, there are currently no medical marijuana laws in the state, so those looking for cannabis-related relief will have to find satisfaction in the state's low-THC CBD legislation. Here's to hoping the state joins its neighbors in the fight for medical cannabis access!
Medical Cannabis vs. Hemp-Derived Delta 9 in Indiana
Although Indiana does not have medical marijuana programs, they do have laws governing CBD oils with a low amount of THC. That said, widespread voter support and legislator interest certainly make medical cannabis a possibility in the state sometime soon.
However, hemp legislation in the state provides solace to those who could benefit from cannabis medicinally in the meantime. Since the Hoosier State's current medicinal cannabis program only allows CBD oils with less than 0.3% THC, residents of Indiana can simply visit a smoke shop or purchase the same products without any additional registration required. However, not all hemp-derived cannabinoids are created equal, so residents need to keep an eye out for legitimate businesses and distinguish them from less legitimate sellers.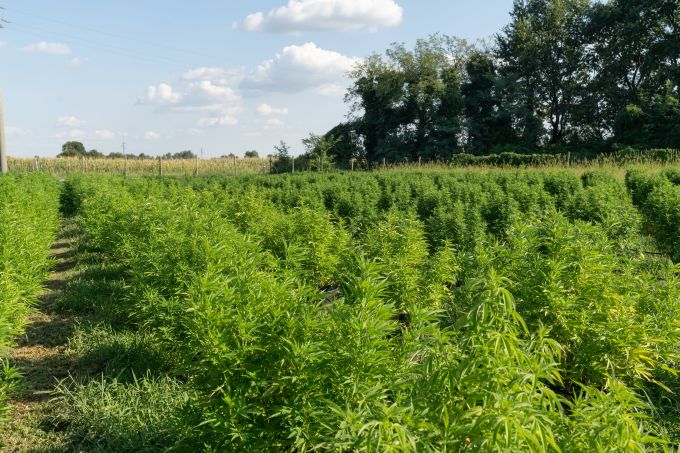 Finding Delta 9 in Indiana
Now that we've broken down the legal status of delta 9 in Indiana, you're probably eager to get your hands on some high-quality hemp-derived products. Although the ultimate best way to source your cannabinoids is by buying them online, here are a few local stores you can visit around the state.
Indianapolis – Artisan Vapor – 4.7 Stars
Artisan Vapor is a leading provider of premium hemp products. The store offers a wide range of high-quality and carefully crafted hemp products that are designed to meet the needs and preferences of hemp enthusiasts. With a focus on quality and safety, Artisan Vapor sources only the finest hemp ingredients to ensure that every product is of the highest quality and provides the desired effects. Whether you're looking for delta 9 THC for recreational or therapeutic purposes, Artisan Vapors is the ideal destination for anyone seeking top-notch hemp products in Indianapolis.
Indianapolis – East Tree Dispensary – 5.0 Stars
East Tree Dispensary is a one-stop-shop for all your cannabis needs. The dispensary offers a wide variety of high-quality cannabis products, including edibles, concentrates, and topicals. With knowledgeable and friendly staff, East Tree Dispensary provides a welcoming and educational environment for customers to explore and find the perfect product to suit their needs. The dispensary is dedicated to promoting responsible and safe use of cannabis and offers a variety of products to fit different lifestyles and experiences. Whether you're a seasoned connoisseur or new to the world of hemp, East Tree Dispensary is the place to be for anyone wanting amazing products and exceptional customer service.
Is Delta 9 Legal in Indiana? Final Thoughts
Even though the state does not allow recreational marijuana and barely allows any sort of cannabis-related medical treatments, Indiana seems to be alright with hemp-derived cannabinoids. So, is delta 9 legal in Indiana? The answer is yes. As long as a delta 9 product is made from hemp and contains no more than 0.3% THC on a dry-weight basis, it is legal to purchase and consume in the Hoosier State. That said, hemp-derived cannabinoids are relatively new in the country, so Indiana's stance is subject to change in the future. Be sure to stay on top of local hemp legislation and enjoy the safe and legal buzz while you can!