Delta 9, or delta-9-tetrahydrocannabinol, has been a popular cannabis compound for decades. From ancient civilizations to the hippies of the 1960s and even today's stoners, the cannabis plant has certainly made its mark on global history. That said, the plant became vilified in the eyes of the public through propaganda in the early 1900s. Marijuana hasn't been federally legal in the United States since, but the government has had a recent change of heart about hemp and hemp-derived products, including delta 9.
But even with the federal government's legalization of hemp, some states have made their own efforts to ban or heavily restrict the use of hemp. So, where does the Tar Heel State stand? Is delta 9 legal in North Carolina?
Is Delta 9 Legal in NC - North Carolina?
In order to understand North Carolina's specific hemp situation, let's look at the Farm Bill, a piece of federal legislation that made hemp-derived cannabinoids available throughout the country.
The Farm Bill was signed in 2018 by then-President Donald Trump. Hemp and hemp-derived compounds were legalized at the federal level under the groundbreaking piece of legislation, which is also commonly known as the Agriculture Improvement Act, but marijuana remained an illegal controlled substance. According to the Farm Bill, hemp is defined as cannabis plants containing 0.3% or less THC on a dry weight basis, while marijuana plants that exceed that cap are considered marijuana plants.
But what does that tell us about the Tar Heel State? We know some states chose to follow this ruling, while others rejected it. So, is delta 9 legal in North Carolina or not?
In response to the Farm Bill, North Carolina passed Senate Bill 352, which amended the state's Controlled Substances Act to exclude all hemp-derived compounds, including delta 9. The bill defines hemp products as "any product within a delta-9 THC concentration of three-tenths percent (0.3%) on a dry weight basis derived from, or made by, processing hemp plants or plant parts, that are prepared in a form available for commercial sale, including, but not limited to, cosmetics, personal care products, food intended for animal or human consumption…and any product containing one or more hemp-derived cannabinoids, such as cannabidiol…"
Consequently, if your delta 9 product contains no more than 0.3% delta 9, it is perfectly legal in North Carolina. In addition, House Bill 252, passed in July of 2022, confirms that tetrahydrocannabinol products containing no more than 0.3% are exempt from North Carolina's Controlled Substances Act and are, therefore, legal.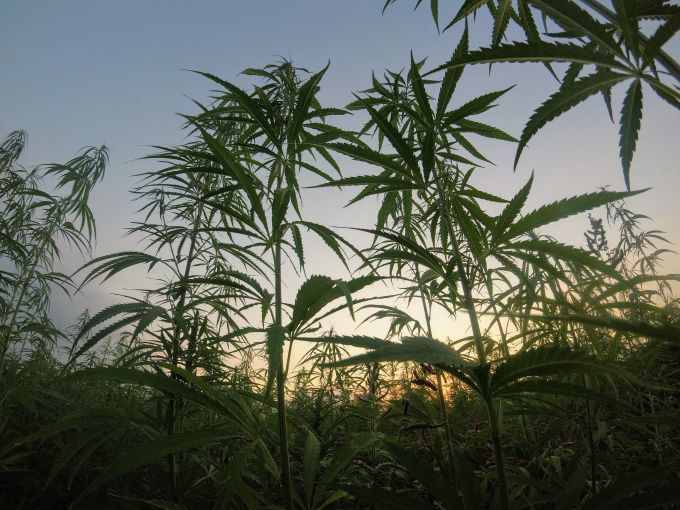 Can Delta 9 Products be Shipped to NC – North Carolina?
Because delta 9 products are legal in the state of North Carolina, it's also legal to ship delta 9 products to the state, and it's legal to travel out of the state with delta 9 in your possession, provided that the state you're travelling to also permits the use and possession of delta 9. If you're in the Tar Heel State looking for some safe and high-quality D9, this is wonderful news. Since hemp-derived cannabinoids are not regulated by the FDA, consumers must choose wisely who manufactures their hemp products. If you don't know where to start, shopping online is a great way to weigh all the options you have. Shipping delta 9 to NC is legal, so you can find reputable companies no matter where you are in the state. In spite of the fact that the state does have its own smoke shops and vape stores stocked with the compound, finding delta 9 online is the safest and most convenient way to consume it for many reasons, but let's go over a couple of the most important ones.
The biggest advantage of shopping online is that these stores are often more transparent and legit than their local competitors, and they often provide full ingredient lists and third-party laboratory testing for their products. You can also learn about how these companies source and manufacture hemp-derived products by browsing their website, as well as by reading online reviews from people all over the country, not just your local area.
Aside from offering more variety, online shopping is also more convenient. You can search through thousands of products online until you find exactly what you're looking for, whereas in person, you have to choose between what you see, try your luck elsewhere, or leave empty-handed. There are definitely hemp-derived products that meet all your needs, regardless of what type you're looking for, but they may not be available at your physical location. Online, you can find things that fit your needs to a T from the comfort of your home.
What Delta 9 Means in NC - North Carolina
The Tar Heel State has legalized delta 9 in the last few years. Does that mean all types of delta 9 are legal? Not necessarily. Marijuana—and any compound derived from the plant—is illegal in the state. If you are found with recreational marijuana in North Carolina, you could face prison time and thousands of dollars in fines, and possession could be viewed as a misdemeanor or felony.
So those who wish to enjoy the benefits of cannabis in North Carolina legally and safely must use hemp-derived compounds such as delta 9. However, not all delta 9 is created equal, and knowing where to find high-quality cannabinoids is the most important aspect of purchasing and using hemp-derived products.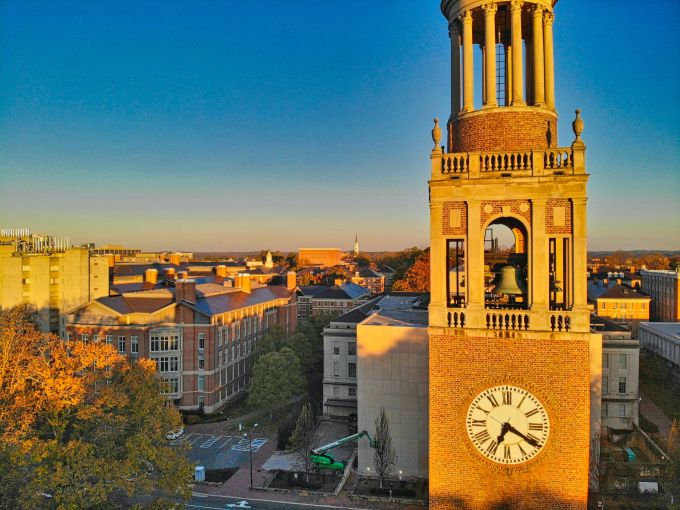 Things to Look Out For When Buying Delta 9 in NC - North Carolina
The purchase of delta 9 in North Carolina is legal, whether in person or online, but not all delta 9 is safe. The extraction and creation processes for hemp-derived products can leave dangerous residues for consumers, but they also provide all-natural benefits such as pain relief, anxiety management, and psychoactive experiences. If you are looking for the best hemp products, here are some things to look out for.
For delta 9 to be legal in North Carolina, it must contain no more than 0.3% THC. However, that isn't all there is to hemp. As a result of its exceptional absorbency, the plant can take in nutrients and toxins from its surroundings. This means that if a manufacturer uses hemp grown with harmful chemicals like herbicides or pesticides, these can end up in your product. Choose retailers that use organic hemp grown without pesticides, herbicides, or other harmful chemicals.
There are several ways to extract hemp compounds, but CO2 is the safest and most effective method. In addition to providing the purest and most consistent results, this method is the most expensive. When your company uses CO2 extractions, it means it values the quality of its products over making quick profits with inferior compounds.
Manufacturers often bleach hemp extracts to make them look cleaner and better. The color of hemp extracts will never be completely clear. They will usually be amber or even pink in color, but never completely colorless. A cloudy concentrate is also not a good sign, so choose a product that is transparent but not completely colorless.
Lab testing is perhaps the most important item on this list. Since any extraction method, even CO2, can be dangerous, it needs to be performed by a qualified and seasoned professional. In addition to providing accurate measurements of THC content, purity, and potency, third-party lab testing also ensures that the product is free from contaminants and additives. If your product doesn't come with lab test results, look for hemp compounds elsewhere!
Check out a company's practices and values on the internet before you decide which company to buy cannabinoids from. Try to find out how they source their products and whether they test them by looking at their website. Read customer reviews and comments. Are the customers satisfied? Do they have complaints? How does the company respond to their comments? Before investing in a company, be sure to get a full picture of how they treat their customers.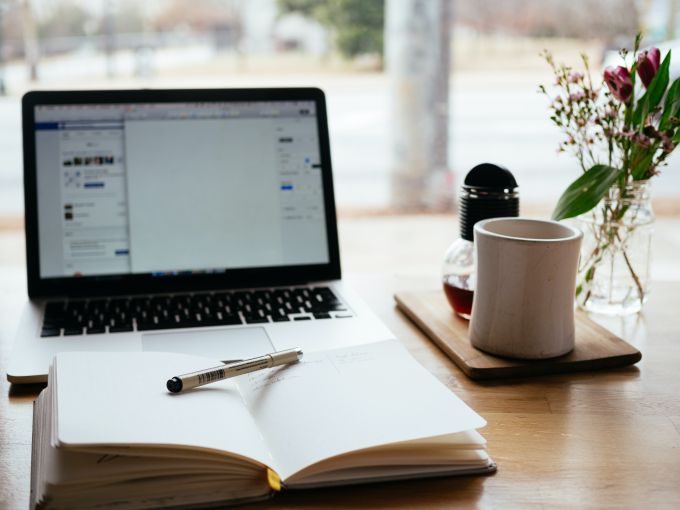 NC – North Carolina Cannabis Market: Medical Marijuana vs. Hemp-Derived Delta 9
The Tar Heel State shocked the nation by passing its first medical cannabis legislation, despite the fact that recreational cannabis is not legal in North Carolina. The news of this bill is thrilling for NC residents looking to reap the benefits of cannabis' endless array of positive effects, but those who don't qualify can still find comfort in hemp-derived compounds like delta 9.
NC - North Carolina Medical Cannabis Laws
North Carolina had no medical marijuana law for a very long time. Patients who qualified had to leave the state to buy medical cannabis from states with programs that allowed services to out-of-state patients. In 2022, however, the Tar Heel State surprised the rest of the country with a progressive medical cannabis bill supported by democrats and republicans alike.
In June of that same year, Senate Bill 711 was passed, winning an overwhelming majority of votes, and putting the Tar Heel State that much closer to joining the club of 37 other states with legal medical cannabis programs. North Carolina's Compassionate Care Act was created by this bill.
It was found earlier in 2022 that over 82% of North Carolina voters supported the legalization of medical cannabis, and even though it is unclear whether this affected lawmakers' decisions, their attitude toward the topic certainly has changed. In addition to providing access to cannabis for patients with qualifying debilitating medical conditions, the NC Compassionate Care Act accomplished several other goals.
Current qualifying conditions for a medical cannabis prescription in North Carolina include:
Cancer
Epilepsy
HIV/AIDS
ALS
Chron's disease
Sickle cell anemia
Parkinson's disease
Multiple Sclerosis (MS)
Post-Traumatic Stress Disorder (PTSD)
Cachexia or wasting syndrome
Additionally, the Senate Judiciary Committee amended the list to allow access to medical cannabis for patients with terminal illnesses given six months to live or less and hospice patients.
Those wishing to obtain a medical marijuana card in North Carolina must be at least 18 years old (or under 18 with parental consent), have a current diagnosis of a qualifying condition, hold an official written certification from a physician, and submit an application form, a physician's certification, and a fee to the state.
Applicants must also be residents of North Carolina, and must provide proof of residency such as a driver's license or state ID. Although patients are allowed to possess up to one and a half ounces of marijuana, home cultivation remains illegal. In addition to allowing up to ten medical marijuana suppliers to control cannabis cultivation and distribution, each supplier may operate up to four dispensaries across North Carolina, totaling up to 40 state-approved dispensaries. The bill also created the Medical Cannabis Production Commission, which is responsible for overseeing medical cannabis supply, licensing, revenue, and fair access.
All of this sounds great on paper, but because the bill is so recent, its implementation is still being planned before it can be carried out by the state. Medical cannabis is at least months away from becoming a reality in North Carolina. Additionally, some local hemp producers see North Carolina as a "farming state," which they don't believe is well-reflected in the bill, even though it has been well received by voters.
"I would like to see a way to have [the bill] benefit more farmers, more communities, across North Carolina," says local hemp producer Harrison Tulloss, "Right now, it seems like the big publicly-traded companies are at the table." Their hopes are that the state will listen to its farmers and incorporate some amendment to better benefit local farmers, but only time will tell.
Medical Cannabis vs. Hemp-Derived Delta 9 in NC – North Carolina
As a result, even though North Carolina has a medical cannabis program, it was just recently approved, so those who might qualify for medical marijuana in the Tar Heel State still have to wait some time to reap the benefits of this groundbreaking law. In the meantime, patients can still find the same benefits from hemp-derived delta 9. In fact, delta 9 is the same compound whether it is extracted from marijuana or from hemp. The only difference between the two is how much THC they're legally allowed to contain and what plant they come from. This means that those looking for medical marijuana can still find medical benefits in hemp-derived cannabinoids without a medical card.
Finding Delta 9 in NC – North Carolina
In light of delta 9's legal status in North Carolina, you may be wondering where you can get some high-quality delta 9 in the Tar Heel State. The best and safest way to purchase hemp-derived cannabinoids is online, but here are a few places you can shop in person if you'd prefer doing business face-to-face.
Raleigh – The Hemp Company – 5.0 Stars
The Hemp Company, located in Raleigh, NC, is a premier destination for high-quality hemp products. Their knowledgeable staff provides customers with exceptional customer service and expert advice on all things hemp, including CBD oil, skincare, and wellness hemp products. With a wide selection of products sourced from trusted suppliers, The Hemp Company is dedicated to promoting the many benefits of hemp to improve overall health and well-being. Visit their store today and experience the benefits of hemp for yourself!
Durham – Emerald Medicine Company – 5.0 Stars
Emerald Medicine Company offers a wide range of innovative CBD, Delta-9, Delta-8, HHC, and other products designed to help improve health and well-being. With a focus on quality and sustainability, the company sources only the finest ingredients to create products that are safe, effective, and affordable. Whether you're looking for relief from pain, anxiety, or other conditions, or simply seeking to enhance your overall health and wellness, Emerald Medicine Company has the products and expertise you need to feel your best. Whether you're a seasoned user or a newcomer to the world of CBD and other natural supplements, the team at Emerald Medicine Company is here to help you find the products that are right for you.
Ashevillle – Earthy Select – 4.8 Stars
Earthy Select is a one-stop shop for all your consumable hemp product needs. The store offers a wide range of high-quality, eco-friendly, and sustainable hemp products, including CBD oil, hemp-infused gummies, and more. With a focus on quality and affordability, Earthy Select is committed to providing its customers with the best possible shopping experience. Whether you're looking to support optimal health and wellness, live a more environmentally conscious lifestyle, or simply save money on top-quality products, Earthy Select has everything you need. The knowledgeable staff is always available to answer questions and help you find the right products for your individual needs. So, visit Earthy Select in Asheville, NC, and discover the many benefits of consumable hemp products today!
Is Delta 9 Legal in NC – North Carolina? Final Thoughts
It may seem like North Carolina is warming up to cannabis now that there is a medical cannabis program in the works. That said, marijuana-derived products remain strictly illegal for recreational purposes. But is delta 9 legal in North Carolina? It is, but only if it is derived from hemp. Using Delta 9 products in North Carolina is legal as long as they contain no more than 0.3% THC, so North Carolinians can still enjoy the benefits of cannabis through hemp-derived products regardless of any marijuana-related legislation.