Hemp-derived cannabinoids have been the source of controversy in many states, especially those that have psychoactive properties like delta 9. Although the federal government legalized the plant, hemp compounds aren't legal from sea to shining sea. Many states have passed bills heavily restricting or banning cannabinoids derived from hemp. But is the Volunteer State one these impeders, or is delta 9 legal in Tennessee?
Is Delta 9 Legal in Tennessee?
For a better understanding of Tennessee's hemp-derived compound legislation, let's first examine the Farm Bill, or the piece of federal legislation that made hemp-derived cannabinoids like delta 9 possible in every state.
The Farm Bill, also referred to as the Agriculture Improvement Act, legalized hemp and hemp derivatives at the federal level. The bill, signed into law by Donald Trump in 2018, established a legal distinction between hemp and marijuana, despite their striking scientific similarities. The bill defines hemp as cannabis plants that contain no more than 0.3% THC on a dry-weight basis, while plants that exceed that threshold are classified as marijuana. The Farm Bill legalized hemp, but left marijuana's legality (or illegality) unaffected.
But getting back to the Volunteer State, is delta 9 legal in Tennessee?
As a result of the Farm Bill, Tennessee passed Senate Bill 357, removing hemp from its definition of marijuana and descheduling all hemp-derived compounds from its own list of controlled substances. In the Volunteer State, all hemp-derived compounds, including delta 9, are legal!
As hemp-derived cannabinoids are relatively new to consumers and lawmakers alike, the legal landscape surrounding them is constantly changing. While delta 9 is legal in Tennessee at the moment, it is subject to change at any time, so it is imperative that you stay updated on hemp legislation in the state.
Can Delta 9 Be Shipped to Tennessee?
Delta 9 products are legal in the state of Tennessee, so shipping delta 9 products to the state is also legal. This is great news for those looking to score high-quality and safe D9. While the state does have its own smoke shops and vape shops stocked with delta 9, ordering it online is the safest and most effective way to consume it. Here are some reasons why.
Because the FDA does not regulate hemp-derived cannabinoids, consumers should know which companies manufacture them. You can find reputable companies no matter where you are in the state by shopping online. Delta 9 can be found anywhere in the Volunteer State, but you cannot be certain that it is safe and of high quality.
Compared to physical stores, online retailers typically provide more transparency about their manufacturing processes. Online retailers often provide full ingredient lists and third-party laboratory testing to ensure your safety. In addition, you can read online reviews from people all over the country, not just those in your area, to learn more about how these companies source and manufacture hemp-derived products.
When you shop in person, you have to choose between what you see, try your luck elsewhere, or leave empty-handed. Online shopping offers more variety than in-store shopping. It's easy to find the products you're looking for in a matter of minutes with the help of online shopping. Online, you can find anything from vapes and oils to gummies and flower from the comfort of your own home!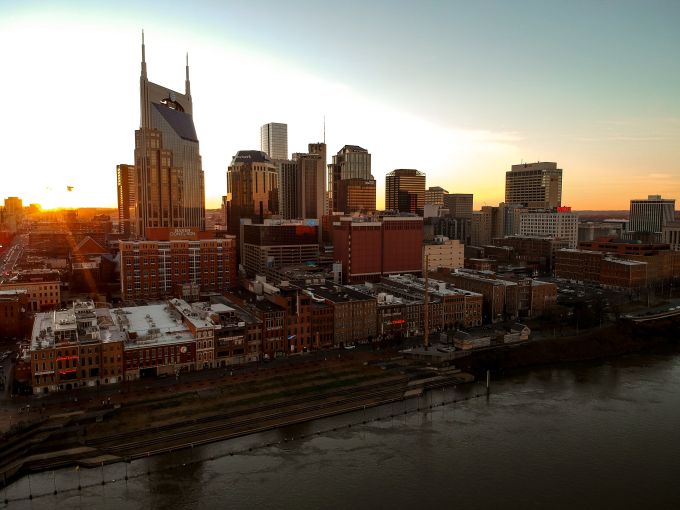 What Delta 9 Means in Tennessee
Delta 9 has quickly penetrated mainstream culture in Tennessee, becoming a market giant among the state's residents just as it has in other states across the country. However, Tennessee remains one of 11 states without legalized or decriminalized marijuana. Those who possess less than half an ounce are committing a misdemeanor, which carries a maximum fine of $2,500 and up to one year in jail. For first-time offenders, a $250 fine is automatically imposed, and for subsequent offenses, the automatic penalty is upped to $500. Regarding Delta 9 derived from hemp, however, the situation is entirely different (and fully legal).
The Tennessee Department of Agriculture requires manufacturers to obtain a license in order to sell live hemp products. Retailers, however, do not need a license to sell processed hemp products. The compound is therefore freely and legally available at corner stores, gas stations, and smoke shops throughout the Volunteer State.
Despite this, not every delta 9 product is the same. While buying hemp-derived cannabinoids online remains your safest and best bet for a positive experience, you can still find high-quality products in person. It is important to keep a few things in mind when shopping for a delta 9, whether you do so in person or online.
Things to Look Out For When Buying Delta 9 in Tennessee
Even though it is legal to buy delta 9 in Tennessee, whether you buy it in person or online, not all delta 9 is safe to use. There are many natural benefits associated with hemp, including pain relief, anxiety management, and psychoactive experiences, but the extraction and production processes for many hemp-derived products can leave dangerous residues. When choosing hemp product sources, here are a few things to watch out for.
Delta 9 must contain less than 0.3% THC in order to be legal in Tennessee, but hemp isn't just about THC content. As a result of its exceptional ability to absorb nutrients and toxins from its environment, the plant absorbs any herbicides or pesticides applied to its leaves and soil. This means that if hemp plants are grown using these pest control methods, these harmful chemicals could end up in your product. Choose retailers that use organic hemp grown without pesticides, herbicides, or other harmful chemicals.
It is possible to extract hemp compounds in many ways, but CO2 is the most effective and safest method. It is the most expensive method, but it is also the most pure and consistent. You can tell if a company cares about quality and purity over making quick profits with inferior products if it uses CO2 extractions.
High quality hemp extracts are usually amber or pinkish in color, but never completely colorless. Manufacturers often bleach their hemp extracts to make them appear cleaner and more high quality. Make sure your concentrate is transparent as opposed to cloudy, but don't buy it if it's completely devoid of color.
It is important to note that lab testing is perhaps the most important item on this list, as any extraction method, including CO2, can be dangerous. In addition to providing accurate measurements of THC concentration, purity, and potency, the third-party lab test also ensures that your product is free of contaminants and additives. Never ingest hemp products without first making sure that they are accompanied by a third-party lab test.
Prior to purchasing cannabinoids from a company, research their practices and values online. Check their website to see if they test their products and how they source them. See if there are any comments or reviews from their customers. Are they satisfied or unhappy? Understanding how a company treats its customers before buying from them reveals a lot how they might treat you.
Tennessee Cannabis Market: Medical Marijuana vs. Hemp-Derived Delta 9
The market for medicinal cannabis has undoubtedly exploded in the United States with 39 states and Washington DC legalizing it. However, even states with medical cannabis programs are not yet fully embracing of cannabis as medicine. It is considerably more difficult to access marijuana for medical purposes in some states, such as Tennessee, than to buy hemp-derived delta 9 online or from a smoke shop.
Tennessee Medical Cannabis Laws
As mentioned before, Tennessee's medical cannabis laws are heavily restrictive. In 2021, Senate Bill 118 was passed by the Volunteer State, creating the Tennessee Medical Cannabis Commission. With the aim of studying cannabis as a medical tool, the commission was set up in an effort to get cannabis into the mainstream of medicine for further consideration as a legitimate treatment option. Also included in SB 118 were a number of new qualifying medical conditions for the program, as well as an increase in the amount of THC that is legally allowed.
As of 2022, the Tennessee Medical Cannabis Commission released a report that provided recommendations for improving SB 118. However, none of these suggestions were taken up by the General Assembly. For now, you need to meet the following requirements in order to qualify for the state's medical marijuana program:
Be diagnosed with a qualifying condition
Have an official prescription from a certified Tennessee-based doctor
Be a Tennessee resident with valid proof of residency
In Tennessee, health conditions that qualify for medical marijuana treatment are:
Alzheimer's disease
Amyotrophic Lateral Sclerosis (ALS)
Cancer (at end stage or if treatment produces wasting illness, nausea and vomiting, or pain)
Inflammatory Bowel Disease (IBS)
Epilepsy or seizures
Multiple sclerosis (MS)
Parkinson's disease
HIV/AIDS
Sickle cell disease
After a proper diagnosis of one of the aforementioned conditions, patients can become eligible for a medical marijuana card in the state of Tennessee. From there, they will need to find a doctor to review the condition and determine whether or not medical cannabis treatment would be helpful and appropriate in each specific situation. Additionally, some paperwork such as application forms, a completed Physical Written Certification, a state-issued ID, and doctor fees may be applicable.
Passed only a couple years ago, the bill is still relatively new, meaning that the program isn't yet up and running. At this time, there are no operating dispensaries allowed to sell medical cannabis in Tennessee, and the patient registration process is still being implemented by the state. This means that even those who are qualified for medical cannabis in the Volunteer State cannot yet access legal medical marijuana anywhere in Tennessee.
Medical Cannabis vs. Hemp-Derived Delta 9 in Tennessee
Until the bill is implemented, hemp-derived cannabinoids seem to be the only legal way for any potential qualifying patient to get the relaxing and soothing effects of cannabis. There will, however, still be people who do not qualify for or cannot afford to obtain a medical cannabis card in the state when it finally comes into effect. That said, these people can still find relief in hemp-derived compounds like delta 9.
There is no doubt that delta 9 derived from hemp and delta 9 derived from marijuana are chemically identical, with the only palpable differences being that they come from legally different plants and contain different amounts of THC. The similarities end there, however, as they are chemically identical. In other words, those who wish to use cannabis as a form of medication can still do so by using hemp-derived cannabinoids freely and legally available throughout the state.
Finding Delta 9 in Tennessee
Now that you know where hemp-derived delta 9 stands in the Volunteer State, you may be wondering where to get your hands on some clean and high-quality delta 9 goods. Remember, the best and safest way to source your delta 9 products is to get them from reputable online retailers, but that doesn't mean that finding delta 9 in person in Tennessee is impossible. Here are a few places worth checking out if you feel like visiting a brick and mortar hemp store.
Newport – H&H Vapors – 4.9 Stars
H&H Vapors offers a wide range of high-quality hemp products to help enhance your wellbeing and overall health. From hemp oil tinctures to topicals and edibles, their products are carefully crafted from the finest ingredients to deliver maximum benefits. Their hemp products are rich in delta 9 and other beneficial cannabinoids, and are lab tested for purity and potency. Whether you're looking for a natural solution to manage stress, relieve pain, or simply improve your overall health, H&H Vapors has you covered!
Knoxville – Hemp Solutions Dispensary – 4.6 Stars
Hemp Solutions in Knoxville, TN is your go-to destination for premium quality hemp products. They offer a wide range of products including hemp oil tinctures, topicals, edibles, and more, all carefully crafted from the finest ingredients to deliver maximum benefits. Whatever you're looking for, Hemp Solutions has everything you need!
Nashville – LabCanna East – 4.9 Stars
LabCanna East is a premium provider of hemp products, offering a wide range of top-quality options to meet all your wellness needs. With a focus on quality and customer satisfaction, LabCanna East sources the finest ingredients and lab tests all products for purity and potency. Whether you're looking for gummies, edibles, vapes, or oils, LabCanna East has it all to meet your needs and boost your quality of life!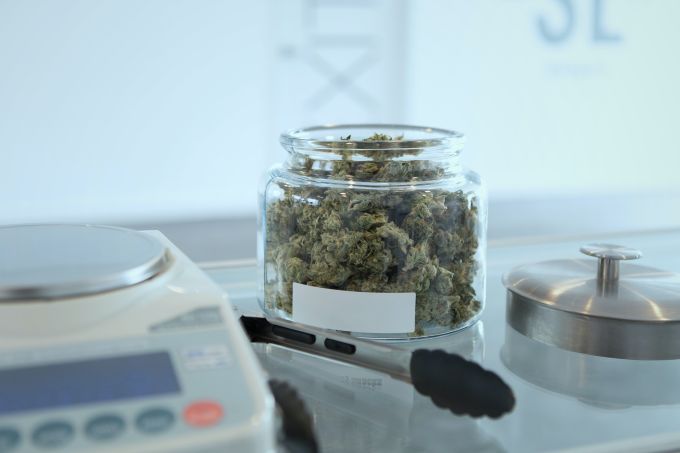 Is Delta 9 Legal in Tennessee? Final Thoughts
In spite of Tennessee's hostility towards marijuana, the state appears to be okay with limited medical uses of the plant. In terms of hemp-derived compounds, the state seems to be okay with them. So, is delta 9 legal in Tennessee? The answer is yes, provided it is derived from hemp and does not exceed the 0.3% THC threshold set forth by the Farm Bill. However, this law may change at any time, so Tennesseans should keep an eye on hemp legislation in the state and enjoy the safe and legal buzz while it is available!