The main psychoactive compound in cannabis plants is delta-9-tetrahydrocannabinol, also known as delta 9. Since marijuana is federally prohibited and illegal in many states, many users believe that the compound is also illegal. However, when derived from hemp, delta 9 is legal at the federal level and is also legal in some states. Although the federal government approves of hemp, many states have banned and restricted hemp-derived cannabinoids. But is the Lone Star State one of restrictors, or is delta 9 legal in Texas?
Is Delta 9 Legal in Texas?
Texas's cannabis legal landscape is constantly changing, so it can be difficult to fully comprehend where compounds like delta 9 stand in the state. Before getting into the state's hemp legislation, we should take a moment to review the Farm Bill of 2018, a federal law passed in 2018 that makes hemp-derived cannabinoids available in all 50 states.
Originally signed into law by Donald Trump, the Farm Bill legalized the cultivation and production of hemp at the federal level. The Agriculture Improvement Act, as the bill is also known, defines hemp as cannabis plants containing up to 0.3% THC on a dry-weight basis, whereas any cannabis plant containing more than 0.3% THC is regarded as marijuana.
Despite legalizing hemp and hemp-derived products, the Farm Bill did not change marijuana's legal status. As of now, the plant is an illegal schedule I controlled substance under the Controlled Substances Act. Americans can only take advantage of cannabis legally if they use hemp and hemp-derived compounds.
But let's focus back on the Lone Star State. Is delta 9 legal in Texas?
The answer is yes, delta 9 is legal in Texas according to House Bill 1325, which was passed a year after the federal government's Farm Bill. The Hemp Farming Act of Texas was signed into law by Greg Abbot in 2019. It defines hemp as any part of the cannabis Sativa plant, including seeds, extracts, and cannabinoids. Similar to the Farm Bill, hemp and hemp-derived products must contain a maximum THC content of 0.3% on a dry-weight basis for them to be legal in Texas. To ensure the legal amount of delta 9 THC contained in hemp products does not exceed 0.3%, all hemp and hemp-derived products must be tested in a laboratory under Texas law.
Can Delta 9 Be Shipped to Texas?
Anyone who wishes to sell or transport hemp products to Texas must follow the state's Consumable Hemp Program rules and regulations. When manufacturers and distributors want to enter the hemp-derived cannabinoid market in Texas, there are a few criteria they must meet.
The licensing process for Consumable Hemp Products (CHPs) manufacturers, distributors, and retailers in Texas occurs largely online. If a seller sells CHPs without changing the products or packaging, including adding names or logos, or sells CHPs online with no physical locations and does not make any changes to the products or packaging, he or she must obtain a Retail Hemp Registration. In other words, you need a Retail Hemp Registration if you sell hemp products in the state but don't manufacture them yourself. It is necessary to obtain a Consumable Hemp Product License if CHPs are prepared, compounded, processed, packaged, repackaged, labeled, or relabeled, or if a retailer white labels or private labels CHPs.
Furthermore, all applicants are required to submit fingerprints and background checks, as well as additional documents, including a completed Federal Bureau of Investigation Authorization Form, a Hemp Property Owner Letter, and a legal description of the property with coordinates.
It has been clarified by USPS that hemp products can be safely and legally sent by mail within the country, so if you want to purchase your delta 9 products online, you can do so without worrying about your delivery getting stopped or intersected by the authorities. There are a number of reasons why buying your hemp-derived delta 9 online is much better than buying it in person. Let's explore some of them in more detail.
Due to the fact that the FDA does not regulate the manufacture or distribution of hemp-derived cannabinoids, consumers must make informed choices about who manufactures these products. If you don't know where to start, shopping online is the best place to start. Shipping delta 9 to Texas is legal, so you can find reputable companies regardless of where you are in the state.
Online stores are often more transparent and legitimate than their local counterparts, which is one of their most important advantages. Almost all online retailers provide full ingredient lists and third-party lab testing for their products, so you'll always know what you're consuming. For information on how these companies source and manufacture hemp-derived products, you can read online reviews from people all over the country, not just those in your area.
Online shopping also offers greater variety than physical stores. You have to choose between what you see, try your luck elsewhere, or go home empty-handed when you shop in person. Online, however, you can search through thousands of products until you find exactly what you're looking for. And the best part is you can do it from the comfort of your own home!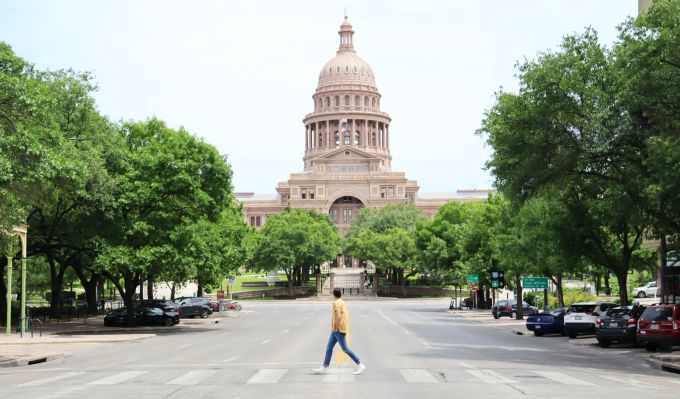 What Delta 9 Means in Texas
In Texas, delta 9 derived from hemp is legal, but any compound derived from marijuana for recreational use is not tolerated. The possession of up to two ounces is considered a class B misdemeanor, which could result in 180 days in prison, a fine of up to $2,000, or both. However, several municipalities have enacted legislation reducing these penalties.
Even so, it doesn't appear that recreational cannabis will become a reality in Texas anytime soon. Instead of recreational marijuana, Texas has seen hundreds of smoke shops, convenience stores, and gas stations stocked with hemp-derived compounds like delta 9. That said, it's important to note that not all delta 9 is the same, and users shouldn't buy hemp-derived compounds from just anyone.
Things to Look Out For When Buying Delta 9 in Texas
Delta 9 is sold in many stores throughout Texas, including smoke shops and gas stations, but you cannot just buy whatever you see from any store. Obtaining safe hemp products should be at the top of your priority list since making cannabinoids can be a dangerous process. Here are a few things to keep in mind when shopping for hemp-derived products, including the type of hemp used, avoiding bleach, and the importance of third-party lab testing.
It's true that delta 9 must be made from hemp in order to be legal in the Lone Star State, but hemp is about much more than THC contents. The plant is extremely absorbent, meaning it takes in toxins and nutrients from its environment. If a grower uses herbicides or pesticides on or around their hemp plants, the chemicals in these pest control methods can end up in your product. Always choose organic hemp grown with no pesticides or herbicides.
Sometimes, manufacturers bleach their extracts in order to make them appear purer and of higher quality, but this only makes these products dangerous. Cannabis extracts and distillates are never completely clear. They can be amber or pinkish, but never naturally colorless. If you see an extract with no hints of color, it's a sign the product has been bleached.
In addition to being the safest and cleanest method of extracting cannabinoids from raw hemp materials, CO2 extraction is also among the most expensive. With this method, pure and consistent products are achieved without the use of hazardous chemicals. Companies investing in high-quality processes are probably more concerned with the safety of their products than with making quick profits. When available, always pick companies that use CO2 extractions in their products.
It is up to each company to establish its own standards for safety and purity, as hemp-derived cannabinoids, including delta 9, are not regulated by the federal government. In addition to demonstrating a company's professionalism, third-party lab testing ensures the safety of a hemp-based product. As well as ensuring your product is as potent as advertised, third-party lab testing ensures it contains no harmful contaminants. Even though Texas requires these tests, not all delta 9 sources are legitimate, so ask for lab results!
If you consume psychoactive cannabinoids unregulated by the government, it's important that you protect your health at all costs. In addition to ensuring a good experience, buying from an established brand ensures accountability. Look for signs that a delta 9 retailer is dependable, including online reviews and customer comments. No matter if you're shopping online or in person, you can always refer to other customers' previous experiences with a company or brand.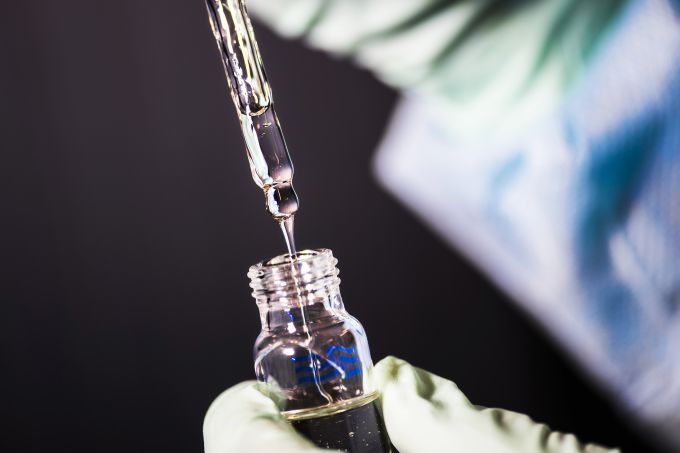 Texas Cannabis Market: Medical Marijuana vs. Hemp-Derived Delta 9
Recreational cannabis may be illegal in the state of Texas, but medical cannabis isn't. Although it only allows "Low THC" products and is only available to a select few, the state of Texas does technically allow some types of cannabis to be used for medicinal purposes. That said, the state also allows hemp-derived cannabinoids like delta 9, but what could this mean for the state's hemp market?
Texas Medical Cannabis Laws
Under the state's Compassionate Use Program, certain physicians are legally allowed to prescribe low-THC cannabis for very specific medical reasons. According to the Texas government, "Low THC comes from the plant Cannabis Sativa L. All parts of the plant and any resulting compounds, salts, resins, oils, and derivatives that contain no more than 0.5% by weight of THC are considered Low THC."
Medical cannabis actually became legal about seven years ago in the Lone Star State, but it was revolutionized under House Bill 1535, which expanded the list of qualifying conditions to include some that were previously neglected. Even then, the state only allows swallowing THC for medical purposes, but smoking it is banned.
The qualifying conditions for low-THC cannabis prescriptions in the state of Texas are currently limited to:
Epilepsy
Seizure disorders
Multiple sclerosis
Spasticity
Amyotrophic lateral sclerosis
Autism
Cancer
An incurable neurodegenerative disease
PTSD
In the past, only terminal cancer patients qualified for the Compassionate Use Program, but this policy has now been changed under HB 1535.
If a patient has one or more of the medical conditions listed above and is a permanent resident of Texas, they can obtain a prescription for Low THC cannabis. A cannabis prescription can only be issued by a registered physician, after determining if the benefits outweigh the risks. Patients under 18 may require a legal guardian to obtain a prescription, even though there is no age limit. Patients or legal guardians can purchase medical marijuana at any licensed dispensary once they have been granted a prescription.
Despite the lack of a medical marijuana card or ID in the state, patients still need to provide a state ID, as well as their last name, date of birth, and social security number in order to get a cannabis prescription filled.
Medical Cannabis vs. Hemp-Derived Delta 9 in Texas
Although the state does have medical cannabis legislation, they still limit the THC content in their medical marijuana products to 0.5%, just 0.2% above the federal cap of 0.3%, and what is therefore available to Texans without medical cannabis prescriptions. Although this is good news for people who don't qualify for the state's medical cannabis program, it likely won't be good news for the state's medical cannabis industry.
Delta 9 derived from hemp and delta 9 derived from marijuana are essentially the same compound. They're chemically identical, but are distinguished only by their THC content and the plant from which they come. Therefore, if a person wants to consume enough hemp-derived delta 9 THC to get the effects of a higher-THC product, they are not only within their right to do so, but they will also have access to this alternative without any prescriptions. In Texas, hemp-derived delta 9 is no doubt a saving grace for those who want to benefit from cannabis but cannot get a medical cannabis prescription.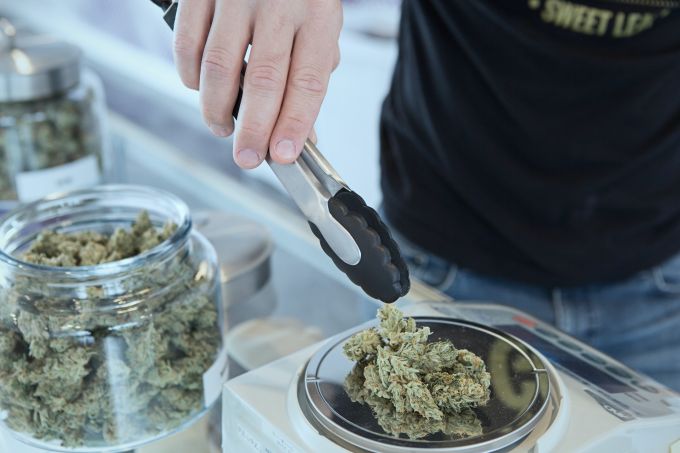 Finding Delta 9 in Texas
Now that you better understand delta 9's legal status in Texas, you're probably wondering where to get some. As previously mentioned, buying delta 9 online is the best and safest way to get your hands on the compound. That said, shopping for it in person isn't flat-out impossible. Here are a few places to check out if you're looking for a hemp-derived buzz in the Lone Star State.
Coppell – Trilogy Smoke – 5.0 Stars
Trilogy Smokes in Coppell, TX is the go-to destination for smokers in search of premium hemp products and accessories. With a wide selection of top-quality hemp products from the world's best brands, Trilogy Smokes has everything you need to enjoy a relaxing experience. Whether you're looking for a special gift for a fellow hemp aficionado or simply want to indulge in your own hobby, Trilogy Smokes has you covered. The knowledgeable staff is always on hand to help you find the perfect product for your tastes, and the comfortable, welcoming atmosphere makes Trilogy Smokes the perfect place to relax and enjoy a great buzz.
Austin – Green Cross – 4.9 Stars
Green Cross is the leading provider of premium hemp products in Austin. With a wide range of options to choose from, including flower, edibles, concentrates, and more, Green Cross has everything you need to experience the benefits of cannabis. Whether you're a seasoned smoker or just starting out, the knowledgeable staff at Green Cross is always on hand to answer any questions and help you find the perfect product for your needs. In addition to its wide selection of top-quality products, Green Cross is also committed to providing its customers with a safe, welcoming environment where they can relax and enjoy their purchases. So why wait? Visit Green Cross in Austin, TX today and discover the difference that premium hemp products can make in your life!
Decatur – CBD American Shaman – 5.0 Stars
CBD American Shaman is the go-to destination for anyone looking for top-quality hemp products. With a wide range of options to choose from, including gummies, oils, tinctures, and more, CBD American Shaman has everything you need to experience the benefits of hemp-derived compounds. Whether you're looking for relief from pain, anxiety, or any other symptoms, CBD American Shaman's high-quality products are designed to help you feel your best. The knowledgeable staff at CBD American Shaman is always on hand to answer any questions and help you find the perfect product for your needs.
Is Delta 9 Legal in Texas? Final Thoughts
So, is delta 9 legal in Texas? Yes! You can possess and use delta 9 legally in Texas as long as it is made from hemp and does not contain more than 0.3% THC. As long as they use hemp-derived compounds such as delta 9, residents of the state can get the benefits of cannabis in a completely legal manner even without recreational cannabis legislation.