Blue Dream Vape Pen - THCA, D8 Blend - Disposable - 1800mg - Fresh
Product Info
Presenting the Blue Dream Vape Pen by Fresh – an innovative marvel that encapsulates the essence of potency, convenience, and groundbreaking creation. Elevate your vaping journey with this extraordinary disposable pen, masterfully crafted to deliver 1800mg of premium THCA and D8 blend, right at your fingertips.
The Blue Dream Vape Pen seamlessly fuses THCA and D8 to offer a distinctive and all-encompassing vaping experience. THCA, renowned for its potential therapeutic attributes, seamlessly merges with D8 to provide a balanced and calming effect that caters to both your body and mind.
Indulge your senses with an array of delectable flavors that dance on your taste buds. Every inhale unveils a symphony of tastes, leaving behind a gratifying aftertaste that lingers in the most satisfying manner. Whether your preference leans toward fruity hints, earthy undertones, or a burst of revitalizing mint, the Blue Dream Vape Pen boasts a flavor to suit every palate.
At CBD Mall, our commitment to quality is unwavering. Each Blue Dream Vape Pen undergoes stringent third-party lab testing, ensuring that you receive a product untainted by contaminants and adhering to the highest standards of safety and potency. This steadfast dedication to transparency and quality assurance ensures that each inhale becomes an experience to cherish, without any compromises.
Strength Per puff
3.75mg/puff
Hemp-derived THC extract (Tetrahydrocannabinolic acid "THCА" extract, Delta-8 extract) and Natural Terpenes.
Active Ingredients
Delta 8 Products are pure, all-natural, hemp-infused cannabinoids known especially for their buzz. Users enjoy these products in myriad forms, including gummies, vapes, and oils. Besides the buzz, users enjoy Delta 8 Products for their many benefits too.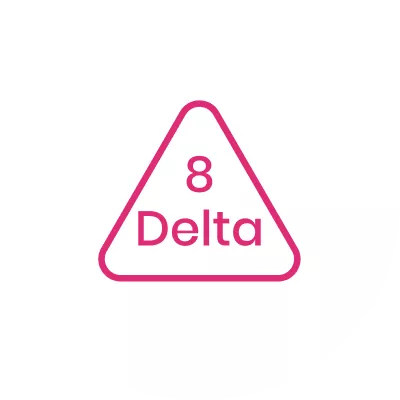 THCA, which stands for tetrahydrocannabinolic acid, serves as the antecedent to the well-known THC. While it lacks psychoactive effects on its own, it transforms into THC, the renowned psychoactive agent, through a process called decarboxylation. This process entails heating the compound, leading to a chemical transformation. Decarboxylation can be achieved by methods such as igniting a pre-roll or vaporizing vape oil.
Customers Reviews
There are no reviews yet. Be the first to write a review!
Frequently Asked Questions
What is a disposable delta 8 vape pen?
Simply turn on the pen's Delta 8 THC by pressing the button that lights it up. Hold the mouthpiece in your mouth and press the button. Upon clicking the button, it should light up to let you know that it has been activated.
What is the best way to change the temperature on my vape pen?
Three presses of the button will change the temperature. Keep doing this until you reach the temperature you desire.
Is it safe to use a disposable delta 8 vape pen?
Indeed! In addition to being a hemp-derived cannabinoid, Delta 8 is one of the safest compounds on the planet. Here at CBD Mall, we also go through a rigorous third-party testing process. You can be sure that only the highest quality disposables make their way to our store, because that's our promise to you. You won't be able to get enough of delta 8 hemp cannabinoid, and you'll be able to enjoy it to the fullest with a disposable vape pen. In my opinion, Delta 8 disposables are one of the most popular ways to consume this buzzy cannabinoid product since it gives you an immediate sense of euphoria and excitement.
How legal is delta 8?
Selling and distributing delta 8 products is currently illegal in certain states. That could change at any time. Legal counsel licensed in that particular jurisdiction should be consulted by any potential purchaser for a legal opinion.
Can you explain delta 8 to me?
It is a derivative of and a close cousin to Delta-9 THC. Like its more famous cousin, Delta-8 will provide a legal, psychoactive high, although it will be much smoother and subtler. There are a wide range of products that contain Delta-8 THC, including edibles, oils, concentrates, and more.
Recently Viewed