Delta-10 THC Vape Pens 3 Pack Bundle
Product Info
Would you like to try the new Delta-10 THC premium disposable vaping pens from Alibi but aren't sure which one to choose? Take advantage of the Alibi Delta-10 THC Vape Pens Bundle now to sample buzzy Delta-10 flavors along with hydrids, indicas, and sativas such as Grape Ape, Strawberry Cough, and Sour Diesel.
There are hundreds of cannabinoids found in hemp, usually in small amounts. Delta-10 THC is one of the latest cannabinoids to hit the market, and it's making waves. Delta-10 THC will give you a sativa-like buzz that will keep you moving at the speed of light. It's the perfect choice when you're feeling extra hyper and need an extra buzz.
What's included in the Alibi Delta-10 THC Vape Pens Bundle?
Alibi Delta-10 THC Disposable Vape Pen - Grape Ape - 700mg
Alibi Delta-10 THC Disposable Vape Pen - Sour Diesel - 700mg
Alibi Delta-10 THC Disposable Vape Pen - Strawberry Cough - 700mg
Delta 10 Per package
700/package
Hemp Extract and Natural Terpenes.
Active Ingredients
Delta 10 Products are pure, all-natural, hemp-infused cannabinoids known especially for their  energizing and focus-inducing effects. Users enjoy these products in myriad forms, including gummies and vapes. Besides the energizing properties, users enjoy Delta 10 Products for their many other benefits too.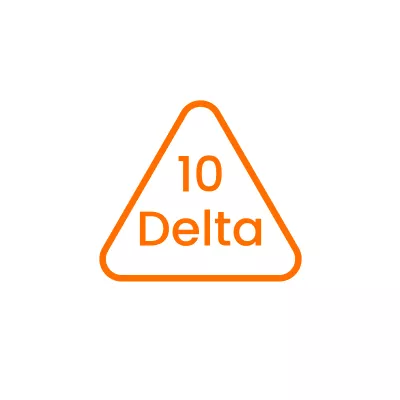 Frequently Asked Questions
How does delta 10 work?
The cannabinoid Delta 10 may help you feel focused, energetic, and creative. Each person may experience different effects.
Does delta 10 make you high?
You will feel mild euphoria after taking Delta-10 THC products. Although Delta-10 is similar to both Delta-8 THC and Delta-9 THC, it is chemically distinct and thus has different effects.
Can you use delta 10 safely?
Just like CBD, Delta-10 THC is a hemp product grown on non-GMO farms in the U.S. Although it shouldn't be used excessively, it is perfectly safe to take every day as part of a daily regimen. Furthermore, Delta-10 THC is rigorously tested by independent third parties. Our hemp products are the safest on the market today, and we're the most transparent company.
Are you allowed to use delta 10? Is delta 10 legal?
The Farm Bill of 2018 was passed by Congress and signed by the President in 2018. As a result of that bill (which then became law), hemp and all of its compounds and derivatives are now legal. CBD and Delta-10 THC from hemp are now legal, as well as CBD from hemp. A variety of the compounds found in hemp, including this one, are restricted or illegal in some states (as is the case with cannabis). Contact our customer support team if you have questions about Delta-10 in your state.
What is delta 10?
Similarly to Delta-8, Delta-10 is also a cannabinoid derived from hemp. The Delta-10 THC compound offers its users a stimulating, energizing experience that revs their creative juices. The compound does not have a relaxing effect like its cousin. Delta-10 THC increases energy levels, gets you moving, keeps you focused, and makes you feel like nothing can slow you down. We have a new line of Hyper Delta-10 vapes and gummies for those of you who are curious about what it's all about.